Putting in a Pool? Here's Everything You Need to Know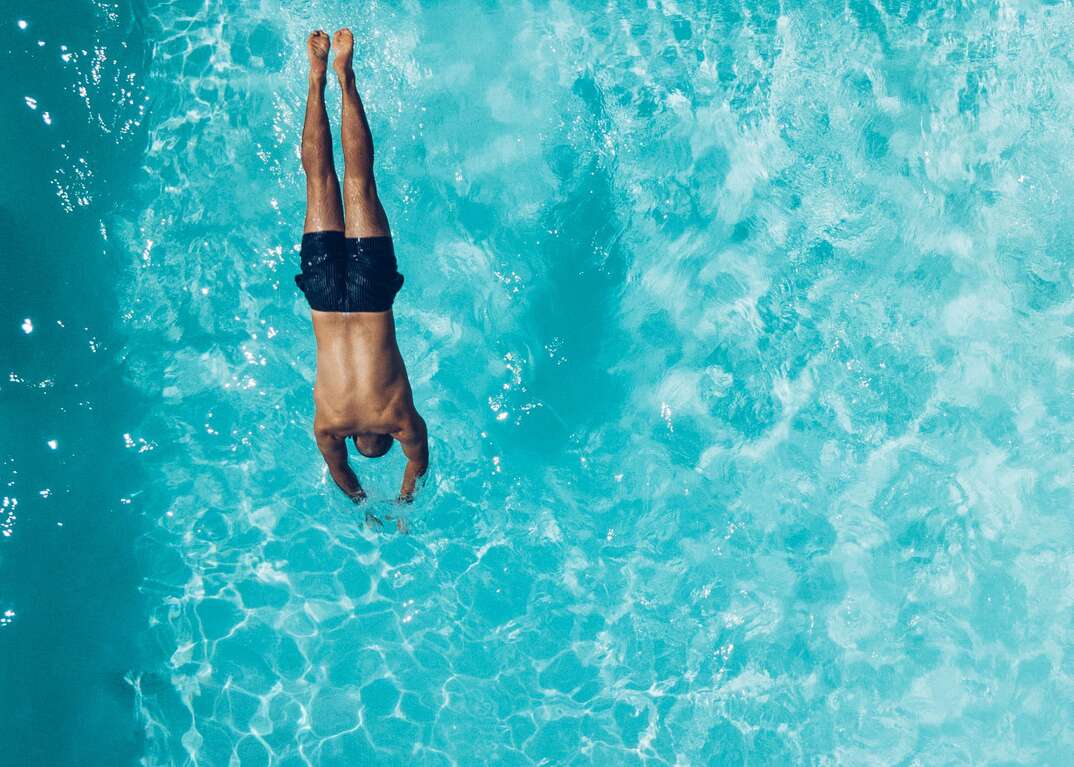 In places that don't have a climate conducive to year-round swimming, pool ownership might seem too tedious to be worth it for a relatively brief window of enjoyment. Testing the water, monitoring chemical levels and skimming debris — these aren't tasks most of us would like to add to our already lengthy to-do lists. However, when the seemingly inescapable summer heat rolls around, it's easy to see why many homeowners choose to take on these chores and the associated maintenance costs.
This May Also Interest You: Child Drownings Are on the Rise: How Parents and Pool Owners Can Keep Kids Swimming Safely
That's not to mention the upfront cost of putting in a pool which, depending on the type you install, could put a lot of stress on your pocketbook. This is all just to say that installing a swimming pool in the backyard is a big decision. We've compiled everything you need to know about pools to help you avoid getting in over your head.
Pool Prices
Inground pools come in all shapes and sizes. On average, you'll spend between $25,000 and $60,000 to install one — or $50 to $125 per square foot. Materials matter when it comes to cost, too. Vinyl and fiberglass pools are your more affordable options. Read more about inground pool prices.
On the other hand, concrete pools come in at the upper end of that price range and can be similarly expensive to maintain. Here's our concrete pool cost guide.
Perhaps you're not ready to go all-in. Semi-inground pools are also an option. These pools aren't completely buried in your yard, so they require less excavation. You can install a decent-sized one for under $24,000. Find the pricing information here.
You can save quite a bit of cash by going with an above-ground pool. Opt for the inexpensive inflatable style that you can pack away every fall, or go for a more permanent metal or resin model. In any case, you're looking at a total cost of about $1,850 to $5,000. Take a look at this above-ground pool price breakdown. Or, if you're the DIY type, save yourself several thousand dollars on installation costs and check out our step-by-step above-ground pool installation guide.
Pool Heater Costs
Depending on where you live, pool season may only be a few months long. A pool heater can extend your pool days from early spring to fall, all for about $3,000. But as with any appliance, pool heaters come with operating and installation costs. Read more: How Much Does a Pool Heater Cost?
How 'Bout a Hot Tub?
Maybe you like your water hotter than what a pool can offer. Coming in at $500 to $6,500, installing a hot tub can be a cheaper way to get a body of water in your backyard. Here's everything you need to know about hot tub costs. Installing one can even be a DIY project; just take a look at these hot tub installation instructions.
Maintenance Considerations
If you already have a pool, you know the costs don't end at installation. Maintenance and upkeep will run you an average of $1,000 to $2,000 per year. You can save money by doing some of these tasks yourself. These articles should come in handy: