How Much Does a Concrete Pool Cost? The Price Isn't Set in Stone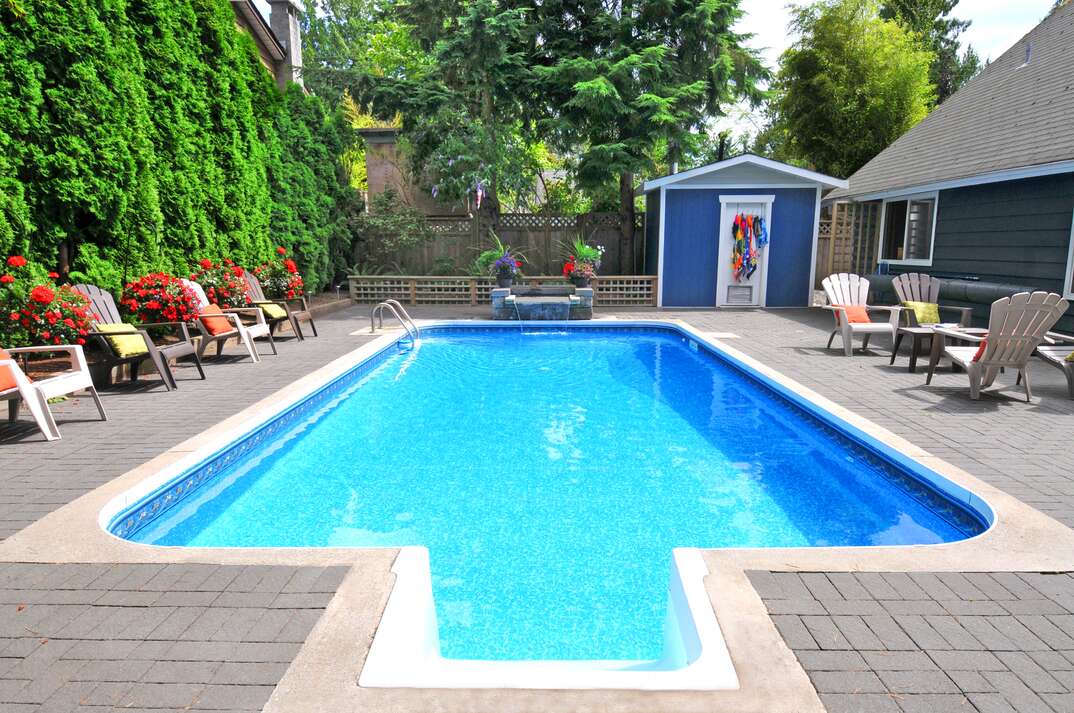 Concrete Pool Costs at a Glance:
Average total cost: $51,000
Total price range: $29,000-$60,000
Price per square foot: $50-$150
Replastering: $10,000
Of the different types of inground pools homeowners can choose to put in, concrete is the most common — and it also happens to be the most expensive to install and maintain compared with vinyl and fiberglass alternatives.
This May Also Interest You: Can You Install an Indoor Pool Without Getting in Over Your Head?
Concrete pools cost, on average, between $29,000 and $60,000, though you can pretty much spend as much as you want, depending on size, shape, design and location.
The typical per-square-foot range for swimming pool construction is $50 to $150, with the average total price ringing in at about $51,000 for a concrete pool, according to HomeGuide.
Concrete pools also require more chemicals to remove mold and algae than other pool types. Over time, that can compromise the pool's structural integrity, leading to damage and more costly maintenance. A concrete pool typically must be replastered every 10 to 15 years, at a cost of more than $10,000.
The major benefit of concrete pools is that they can be formed into pretty much any configuration, enabling virtually limitless design options, shapes and features for customization. And, although they take longer to put in, they're also longer-lasting.
"It generally takes between three and 12 weeks to install a concrete pool," according to Popular Mechanics. "That's longer than other types, but concrete is considered the strongest, most durable type of pool. And unlike other in-ground pools, existing concrete pools can be rebuilt, refinished, enlarged or updated."
The three main types of concrete pools are cast, shotcrete and gunite, according to Premier Pools & Spas, a nationwide pool-construction company. Builders start with a wood or steel frame, then cover the forms with concrete by pouring and troweling it, as in cast models, or spraying it, as with shotcrete and gunite types.
More Related Articles: