Exterior Sewer/Septic Line Repair Plan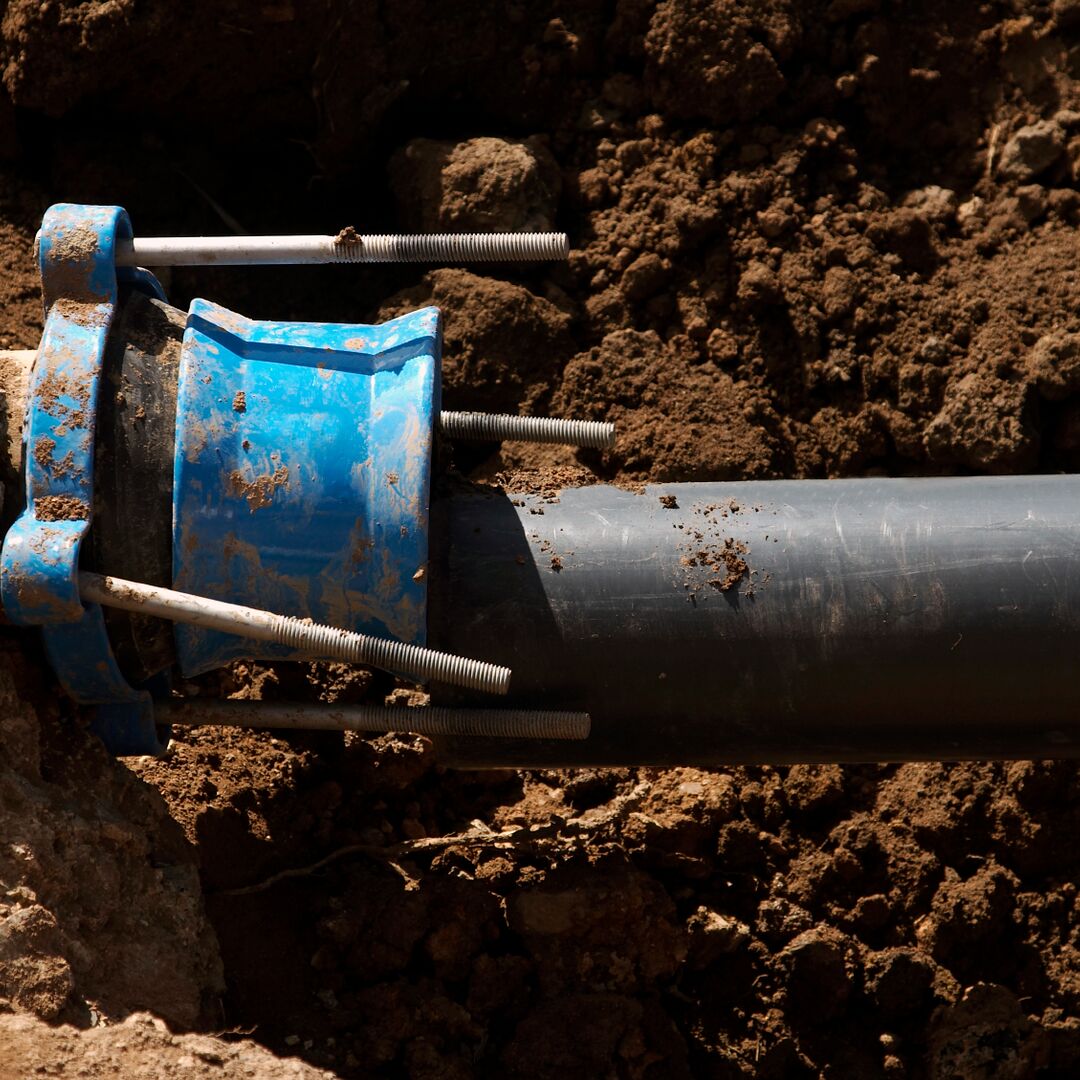 Being a homeowner can be rewarding, but it also comes with its challenges. Being responsible for unexpected home repair issues, including problems with your exterior sewer and septic system, can be stressful and expensive.
That's why we offer plans to help you with your sewer lines. Standard homeowner's insurance typically isn't always enough, as there are specific guidelines for what those policies cover. But with a HomeServe plan, you can purchase this coverage and not have to stress out when problems under your repair plan arise.
Please input a 5 digit Zip Code
What Is an Exterior Sewer Septic Line Repair Plan?
Your sewer or septic line may weaken and break over time due to damage caused by normal wear and tear, including aging and ground shifting. Because this line is buried underground on your property and not typically inspected, a failure is almost impossible to predict. Without this additional coverage, you could be faced with thousands of dollars in out-of-pocket expenses if a break occurs and replacement is needed. With exterior sewer and septic line coverage, homeowners can avoid paying for covered repairs to the line that carries wastewater away from their home. This protection covers various types of pipe material, regardless of how old it is.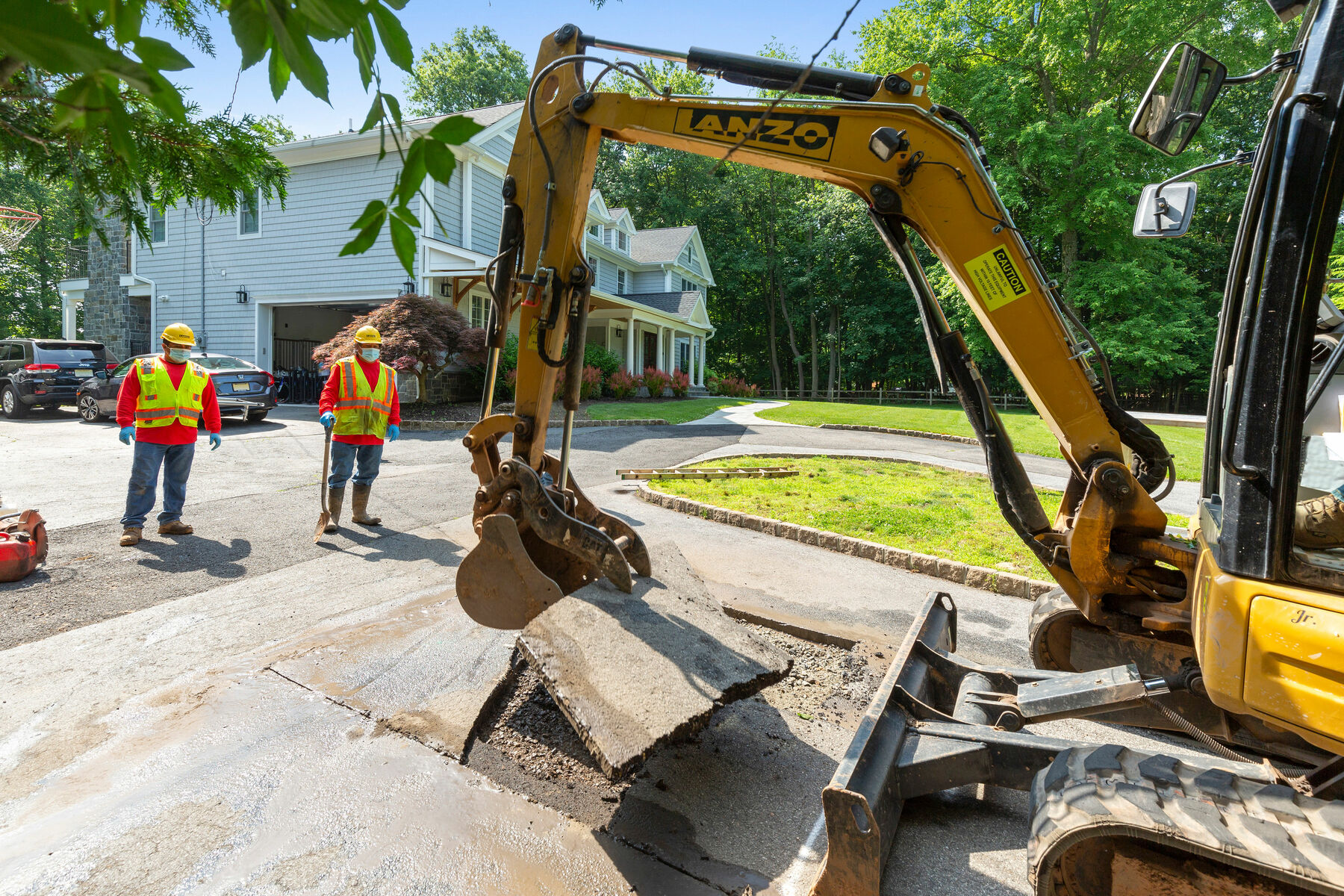 What Do Exterior Sewer Septic Line Repair Plans Cover?
The sewer and septic repair plan from HomeServe covers the following types of pipe issues:
Welding
Pipe replacement or repair
Pipe cutting
Fusing
Unblocking
Fitting external valves
Backfilling of areas damaged due to repairs
Locating the blockage or collapse
Excavation to expose pipe
Restoration of your pavement
Repair or replace seals and joints
The responsibility for home repairs to your exterior sewer septic lines typically falls on a homeowner's shoulders. When a problem occurs, you'll have to call for service and pay for the repairs. Being prepared with an exterior sewer septic line plan from HomeServe means the bill for these services may be footed by your coverage.
Please input a 5 digit Zip Code
What Can Exterior Sewer Septic Line Problems Cause?
Exterior sewer septic line problems can cause extensive damage if they're not promptly addressed. Some of the types of problems that exterior plumbing issues can cause include:
Dark water in your basement
Standing water or damp spot in your yard
Slow moving drains
Gurgling sounds in your plumbing system
Clogged or slowly running toilets
Bad odors around septic tank
When you have a home repair plan from HomeServe in place, and a plumbing issue arises, you simply call our 24/7 repair hotline. We'll send a plumbing professional to address the covered sewer and septic pipe issues.
Are Exterior Sewer Septic Line Repair Plans Worth It?
When you're contemplating the idea of purchasing a coverage plan for your exterior sewer septic lines, there are some things that you'll need to consider for yourself — but, yes, we think it's worth it. Our plans start as low as $7.99 a month, so the extra protection could pay for itself if you have a breakdown and need a replacement.
Frequently Asked Questions
Does a home warranty cover septic issues?

Yes, home warranty includes covered septic repairs specified in your annual contract. That's why it is a good idea to consider getting the optional coverage to avoid costly bills resulting from covered septic line repairs.

What's an Exterior Sewer Septic line?

The exterior sewer septic line is what helps everything flow smoothly in your plumbing system. If your system isn't working properly, you could end up with major — and majorly expensive — problems.

What does 'septic sewer' mean?

Your septic system breaks down the particles and bacteria, and the sewer is where all the waste from your home goes. Suffice to say, it can be a big ordeal when it needs repairs or replacements.
What HomeServe Customers Have to Say
Centerpoint, Texas (Mary)

"We experienced a leak in the middle of our yard. The work was fast and excellent. Thank you."

"We had an emergency sewer drainage problem. We immediately called HomeServe expecting that we would probably be able to get service as soon as possible. We explained our circumstances and needs to the agent. Even though she was very professional

Stony Brook, NY (J.Collins)

"So well done thank you for having a great and calming attitude!!"

Visalia, CA (M.V. Molina)

"The technician was courteous
Disclaimer: Coverage not available everywhere. Plan benefits, limitations and exclusions vary. To find specific plans available in your area, please use the zip-in feature on our site.
View Plumbing Repair Articles
View Plans in your area
Please input a 5 digit Zip Code