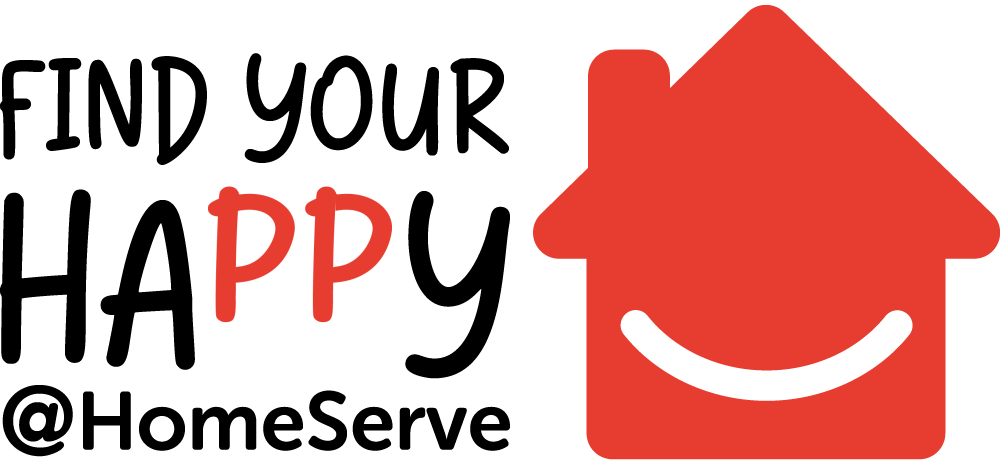 Find your happy in one of these career areas:
Field Operations

Build your career by working as part of our expert service team. Positions include Field Technicians, Field Management, Field Operations Support, and Residential Sales. You'll find your happy by providing reliable home repair service to an ever-increasing number of HomeServe North American customers in Canada and across the U.S.
See job opportunities

Operations Center

Find your happy in one of our many people-focused opportunities in Chattanooga, TN. Positions include: Customer Service & Sales Contact Center Agents, Contractor Management, Workforce Management, Bilingual Customer Service, Back Office & Billing, Partner Operations, Customer Advocacy, and more.
See job opportunities

Corporate

Build your career at HomeServe North America by working alongside the best minds in Marketing, Digital, Human Resources, Finance, IT, PMO, Account Management, Legal, M&A, Business Development, and Product teams in our Norwalk, CT, Canonsburg, PA, and Toronto, ON Canada locations.
See job opportunities
Patrick Sassone

With the help of HomeServe's tools and training, I achieved my career goal of becoming a master tech a few years ago. Their help has allowed me to be the best I can be.

Hannah Murray

I love to learn; new systems, new tricks, anything that can help me help [our Customers] is what I love. That is why my career development is so important to me. It gives me drive to move forward and to do better....the one thing I know is that whatever I set my mind to, my leadership will back me up.

Johnathan Bragg

It doesn't feel like you are working at a job… it feels like you are being invited to a special family get together that you are getting paid to go to everyday! I look forward to establishing several more years of loyalty and dedication to HomeServe and everyone who works here.

Richard Pierro

This company is amazing to work for. They value your input and afford you the opportunity to grow as a technician with the constant training provided. My local managers are always there when I need them. There are so many opportunities to grow with HomeServe. You can start out as a helper on an install crew and work your way up to a service tech and even management.

Jacqueline "Jackie" Nieves

The leadership at HomeServe is approachable, and they respect my ideas and give me great feedback, and they show me that my work does not go unnoticed. Personally, this makes me feel that I'm part of this company; not only as an agent, but also part of the bigger picture...This is the best place to work!

Madeleine Saldana

Career wise, my goal right now is to rock my current role so well that I create the next step in my own path and continue to create my legacy at HomeServe. I can happily say I am surrounded by people I can call my work family, and we all can rely on each other for support both personally and professionally.

Carl Toussaint

HomeServe sets the industry standard when it comes to pay and benefits for residential HVAC companies. I have friends who, as commercial HVAC techs, do not get paid what some of our techs get paid.

Shirley Nunez

I feel so motivated by the fact that there is so much room for advancement in this company if you are willing to work for it, and that you are recognized for your hard work here. Here's the thing about HomeServe: we won't give up on you unless you give up on yourself. And that's why I love being a part of HomeServe.
Happiness Begins With Diversity & Inclusion
At HomeServe, we strive to provide a workplace where everyone feels welcomed, acknowledged, heard, and respected. Our strong commitment to a formal Diversity and Inclusion strategy is reflected with the 2021 launch of four Business Resource Groups (BRGs). The activities of our BRGs drive a greater awareness of the diverse backgrounds of our employees, provide engagement opportunities both internally and through community outreach, and work to enhance a sense of belonging within the company.
Employee Programs That Make You Smile
Benefits Program

Choice of 2 medical/dental plans
Flexible spending accounts/Health savings accounts
Generous PTO (PTA for managers with direct reports)
Employee vision plan
Life insurance
Short and long-term disability insurance
Choice of 2 HomeServe home repair plans
401k retirement plan (immediate vesting on company matched contributions)
Annual VTO (Volunteer Time Off)
Paid parental leave
Employee stock purchase plan
Charitable matching gift program
Performance bonus (monthly, quarterly or annual depending on position)
Tuition reimbursement
Casual dress code
Uniforms provided for applicable positions

Recognition Programs

Career development & advancement opportunities: HomeServe University
Employee assistance programs
Employee reward programs: Annual HomeServe President's Awards HomeServe Vibes
Employee referral programs (cash pay for a hire of a referred candidate)
Corporate Social Responsibility
Spreading hope and supporting communities - one home (and smile) at a time.
At HomeServe, caring is in the fabric of our company core values. It's why we are committed to putting our employees, our customers, and our communities at the heart of everything we do. Through our HomeServe Cares CSR initiatives, we actively support and care for People, Communities, Veterans and the Common Good, at the local and national levels. Find out more about HomeServe Cares programs.

1