Save Yourself Some Pane With Our DIY Window Repair Guide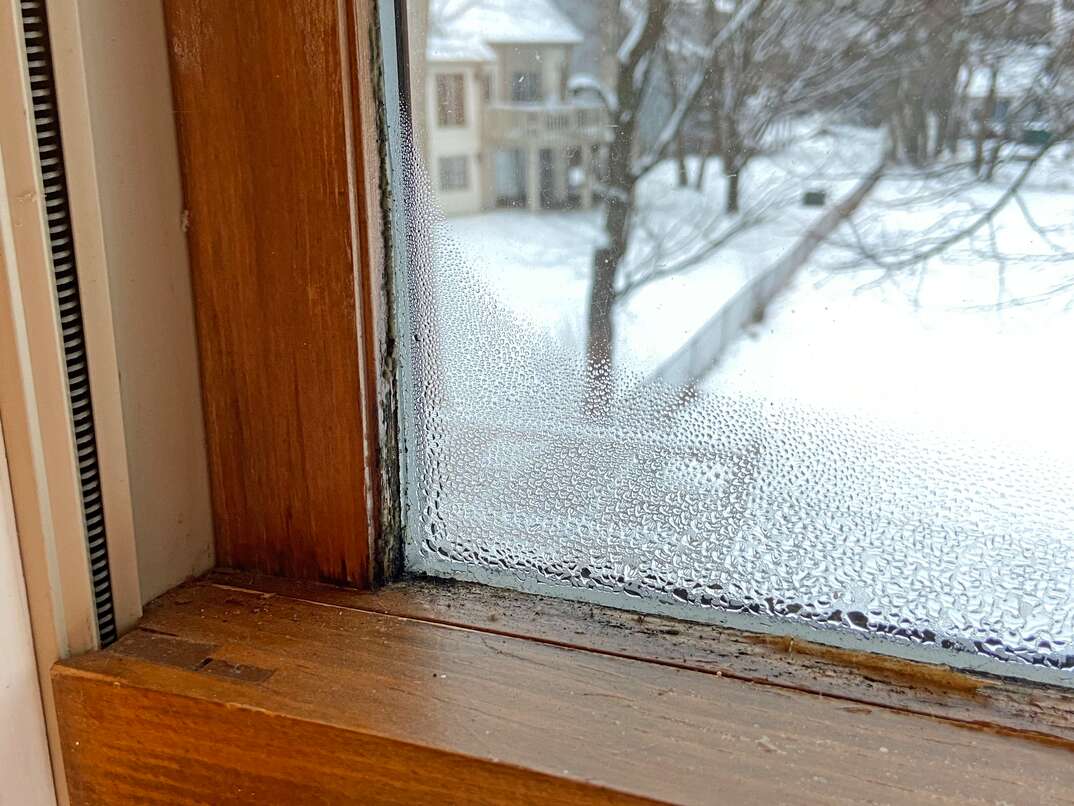 Do you know the difference between when you need a home window repair or a window replacement? It can be difficult to determine when to repair or when to just replace windows, so it's important to do some research before making a decision because window repairs may cost hundreds of dollars while replacements may cost thousands of dollars.
This May Also Interest You: How Much Does It Cost to Replace a Window?
If you're contemplating home window repair or replacement, be sure to consult professionals for guidance. They'll be able to give you helpful insight as to what you need. While hiring a professional company may cost some money upfront, it could help to save you thousands of dollars down the road.
But if you're determined to do the work yourself, keep reading for instructions on how to proceed.
When to Repair or Replace Windows
If you have any of the problems listed below, you may need a home window replacement:
Water leakage — This is often a sign of exterior window casing issues but it is usually a sign that you need to start shopping for new windows.
Foggy windows — Foggy windows mean that water is condensing inside your window's double-pane or triple-pane IGU, or insulated glass unit.
Cracked or broken glass — Single-pane windows can be repaired easily but the multi-paned glass may require a replacement.
Broken muntins — If the muntins or mullions are damaged you may be able to replace them without replacing the whole window.
Tools and Equipment Needed
Many homeowners choose to tackle their home window repair needs themselves, making it a weekend DIY project. However, it should be noted that the difficulty of these projects can vary greatly depending on the type of window repairs needed. Some repairs may call for a screwdriver and a few screws, while others may call for new whole windowpanes and power drills. For some of the more heavy-duty repairs or DIY replacements, you will typically need a durable caulking gun with sealant, a high-quality power drill, and a strong pry bar. Most windows come ready to install so you will need to pry away the old windows and frames and prep the frame for the new ones. These insert replacements are completely assembled. They are also referred to as pocket windows and they basically slip in an existing frame and get fastened to the side jambs.
How to Repair a Window
Repairing a window is not as difficult of a job as you may think. There are plenty of online tutorials that will assist you with whatever problem you may be having. The difficulty and length of your repair project will vary depending on the type of window you have and the type of damage it has suffered. If you are unsure as to whether or not you can handle the project yourself, don't hesitate to call professionals for help. Here are some common window repairs and how you can do them yourself:
Double-Pain Window Repair
Although some minor window repairs can be handled by the homeowner, we suggest that a double-pane window repair project should be handled by professionals. This is because this repair project can take multiple days to complete, leaving your home exposed to the elements. If you are dead set on fixing the issue yourself here are some of the things that you should know:
You need to remove the window sash, take it to a glass service store, order replacement glass for whichever panes are damaged, and then replace the broken pane with new glass. Ensure that seals are installed properly so as to avoid potential problems down the road. If you are dealing with window fog, it's likely because failed seals are allowing air and moisture to enter. If this is the case, you should remove the window and replace the seals that are typically located below the glass.
Window Glass Repair
Repairing a broken windowpane usually means replacing the cracked or missing pane. This is another example of when it may be best to call a team of professionals. Attempting a DIY repair on broken glass can lead to injury, too much putty, and glazier point errors. But if you're a DIY warrior and are determined to fix the broken window glass yourself, here are some easy to follow steps:
Remove the broken glass pane including the existing window-pane putty.
Remove any of the existing glazing points.
Oil and repair the window frame.
Clean the interior of the frame and add new putty.
Install new glass, putty, and glazier points.
When dealing with damaged glass it's important that you wear the proper safety equipment. You should always wear heavy-duty gloves to reduce the chance of cuts and scrapes.
Window Frame Repair
Your window frames are not only a vital part of your window, but they're also a vital part of your home. This is because on top of holding the window glass in place - your window frames help insulate your home. Therefore, when your window frames are damaged it's important to get it fixed as soon as possible. Here are some common window frame problems and how you can fix them:
Peeling paint — Scrape and sand the frame. Make sure the surface is clean, dust-free, and dry. Then prime with a high-quality acrylic primer. Top with an exterior paint made by the same manufacturer as the primer.
Compound loss — Old wooden frames use glazing compound to hold the glass in place. If sections of the compound are loose or cracked, scrape them out. Prime the surface and apply fresh putty to repair the window frame.
Jamming — Bad weather can cause your window frames to swell, making it difficult for them to close all the way. You can remedy this by cleaning thoroughly and applying a household lubricant spray.
Rot — You should be regularly checking your wooden window frames for rot. If you notice signs, cut away at least 2 additional centimeters, to ensure that only the solid wood remains. Remove all debris and dust. Mend small spots with epoxy wood filler. Larger holes should be patched with a piece of wood cut to size. Glue the piece in place and coat both frame and patch with wood preservative. If more than 10% of your window frame has rotted, replacing the entire window may be the best option.
Again, if you are unsure as to whether or not you can handle these repairs yourself, it's best to seek the help of experts, as they can ensure that the repairs are handled properly.
Window Screen Repair
Your window screens are often exposed to the elements, meaning they can fall victim to regular wear and tear. As long as the frame is in good shape, you should be able to repair any punctures or tears fairly easily. You will need a 4-1 screwdriver, an awl, a cordless drill, scissors, a screen roller, and a utility knife. Here are the five steps to repairing your damaged window screen:
Pry out the spline.
Secure the frame.
Put the window screen back in and position the new screen.
Push the new screen in.
Trim the screen.
Your window screens help keep rain, pests, and other unwanted visitors from entering your home when you have your windows open. Therefore, it's important to get any damage repaired as quickly as possible.
How to Replace Windowsills
Your windowsill is the bottom portion of your window, running horizontally within the jamb, resting against the outside of the window sash. Wooden sills have a tough time standing up to the elements year in and year out. If your windowsill is rotting or is damaged, you can fix it yourself following these easy steps:
Using a utility knife, remove any caulking or sealant that's binding the old sill to the frame. Then, use a crowbar or a chisel to pry the windowsill off the window. If your sill is sloped, you will need to remove the wooden supports that are lifting it up.
Next, use a rag and a utility knife to clean any debris left on the window frame. If you are dealing with rot, remove all the rotted wood as it will continue to spread until it's chipped out.
Measure the empty sill space to determine if you need a 2-by-4 pressure-treated board or a larger 2-by-6 board. The board needs to be larger than the sill space. Place your old sill over the selected board and draw its outline with your carpenter's pencil.
Next, use a table saw to cut your new sill. Don't be afraid to cut it a little wide as you can always shave off the ends of the sill to fit the frame later. However, make sure that you do not cut short. Cutting short can lead to leaks and rot.
Nail or screw the new sill down in place. Make any necessary adjustments and add shims if needed before the final placement to ensure the new sill is level. Drill slowly to avoid cracking or damaging the new sill.
Finally, use a caulk gun to apply a layer of caulk along the edges of the sill. You should use an outdoor caulk that is designed to repel water.
When working on this project, it's important to wear protective gloves, glasses/goggles, and a mask to ensure safety. As you can tell, this project requires some handy work so don't be afraid to call the experts if needed.
FAQs
If you still haven't found the information you are looking for, here are some frequently asked questions our customers have about window repairs:
How Do You Fix a Cracked Glass Window?
We have already briefly discussed how to repair a broken glass window, but the main takeaway should be that it can be very dangerous dealing with cracked glass. This is especially true if you don't have the proper training, experience, or equipment to handle the job. While this can be a DIY project, it's recommended that you seek professional assistance when it comes to broken glass.
How Do You Replace a Window Regulator in a Car?
While a faulty window regulator repair is something that many car owners deal with, it's not overwhelming job and is a repair that can be tackled as a DIY project. All you need is some time and a few tools. Here are some of the steps:
Remove the battery cable.
Remove the door panel.
Disconnect window harness.
Remove window regulator.
Replace window regulator.
Secure the door panel.
We know that dealing with a window replacement or repair in your home can vary greatly from dealing with a window replacement or repair in your car. In order to avoid further damage, visit your local mechanic. They can handle window regulator damage in no time at all.
How Do You Fix a Window That's Off the Track?
This is yet another common window issue that car owners have to deal with. Much like replacing a window regulator, fixing a window that's off the track is something that's achievable on your own. Here are the steps:
Study a diagram of your car door which should be available in your owner's manual. You can also check online.
Unscrew and remove the window cranks, armrests, cupholders, and any other attachments on the door panel.
Remove the door panel.
Examine the rollers.
Align the window and the rollers in the track properly.
Secure the door panel over the interior of the door and reinstall all of the attachments you removed.
This is actually considered one of the easier DIY repair projects when it comes to your car's windows.
Can I Temporarily Fix a Broken Window?
It's not uncommon for your window to suffer damage that needs immediate attention. If you are in need of a window replacement but are forced to wait - here are some things that you can do to keep your home, family, and valuables protected:
Use tape for a cracked window.
Use plastic to cover the window.
Remove any glass from a shattered window.
Use bubble wrap or even a trash bag if necessary.
Temporary fixes are exactly that, temporary. It's crucial that you get these issues looked at as quickly as possible.
Being prepared with a home repair plan from HomeServe is a great way to avoid dealing with costly repairs. When you have a plan and a covered issue arises, simply call the 24/7 repair hotline and a local contractor will be sent to your home. See what plans from HomeServe are available in your neighborhood.