Deciding on Siding? Here's How Much Siding Installation Costs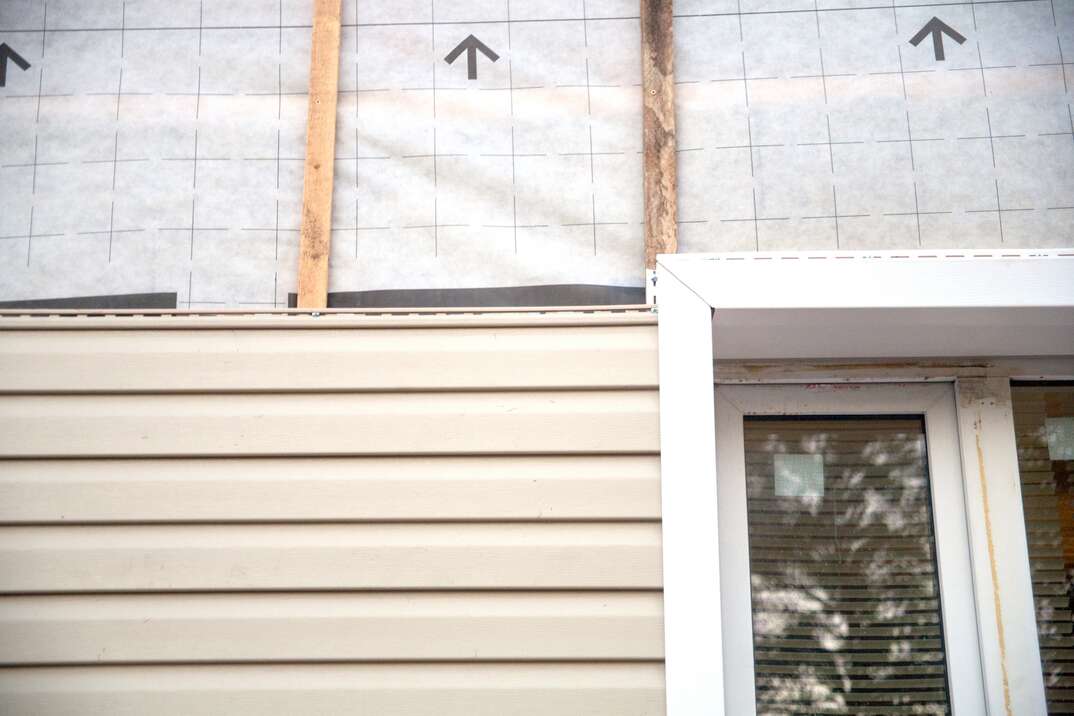 Siding Costs at a Glance
Average total cost: $7,500-$22,500
Aluminum siding installation: $4-$7 per square foot
Vinyl siding installation: $2-$13 per square foot
Wood siding installation: $2-$35 per square foot
Hardie board installation: $10 per square foot
Siding removal cost: $1,000-$2,000
Siding is designed to keep the inside of your home protected from rain, wind, pests and other unwanted invaders. It can also act as an insulator, keeping the cold out in the winter and heat out in the summer. If your siding is dated or damaged, it may not hold up as well against the elements.
This May Also Interest You: How Much Does Cedar Shake and Shingle Siding Cost?
Replacing siding can be an expensive home improvement project depending on the material you choose and the size of your home. The good news? New siding is much more efficient than older siding, and replacing your siding can protect your home from damage down the line.
For everything you need to know about siding costs, read on.
Does New Siding Increase a Home's Value?
According to data from the National Association of Realtors, the return on investment for new vinyl siding is 63%. The NAR ranks new vinyl siding as one of the top three home improvements that appeal to homebuyers.
Siding Costs by Type
When it comes time to budget for your siding replacement project, the first thing you'll want to think about is the material. The most common siding materials are aluminum, vinyl and wood. Next to the size of your home, the materials you choose and their quality will be the biggest factor in determining the total price.
Here's what you can expect to pay, plus some pros and cons for each type:
Aluminum
Aluminum siding is the most common type of metal siding. It's great for colder climates because it keeps your home insulated. Aluminum is also waterproof, so it's a good material for homes often exposed to water. According to Fixr, aluminum siding costs between $4 and $7 per square foot installed.
Pros
Lightweight, which makes for easy installation
Provides some of the best insulation possible
Waterproof, so it won't swell, rot, rust or encourage mold growth
Fire-resistant
Insect-proof
Recyclable
Requires very little maintenance
Cons
Can become disfigured over time
Loud during strong storms or high wind
Not as aesthetically appealing as other siding materials
Color will slowly fade or become chalky over time
Dents and scratches easily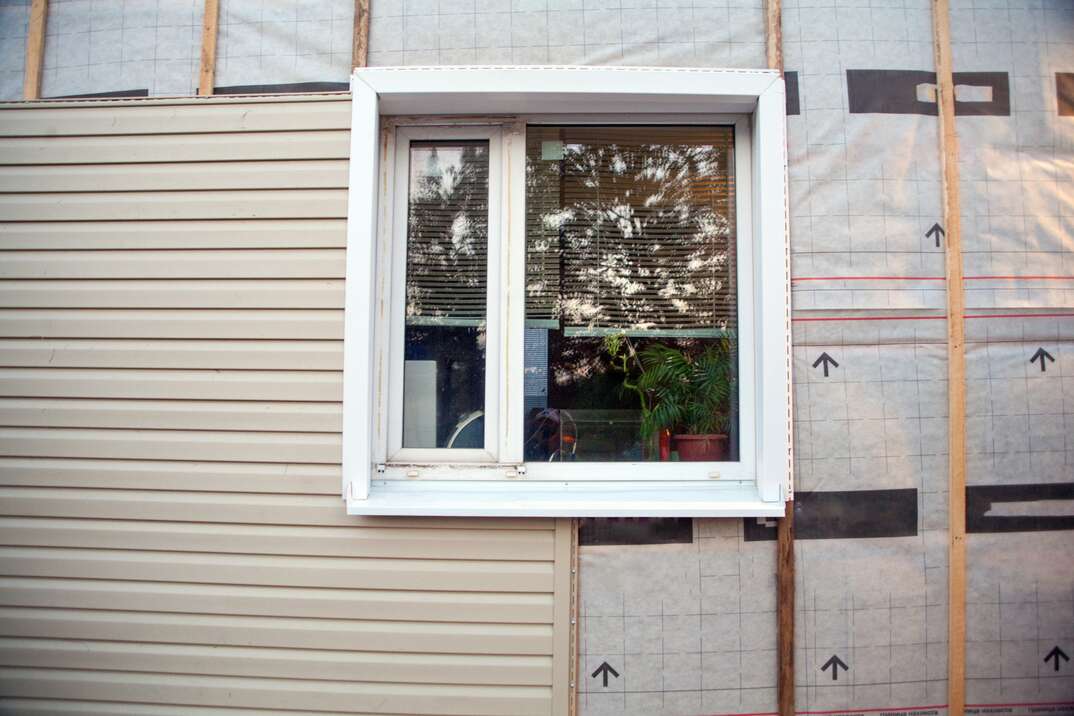 Vinyl
Vinyl is another popular choice because of how cheap and durable it is. Vinyl siding does not need to be repainted, and it is not susceptible to rot or insect damage. Installed, vinyl siding costs $2 to $13 per square foot.
Pros
Durable
Requires little to no maintenance
Resistant to color fading
Easy to install
Cheap compared to other materials
Cons
Can be damaged by high winds
Not waterproof, so it may be prone to mold or rot
Can dent or crack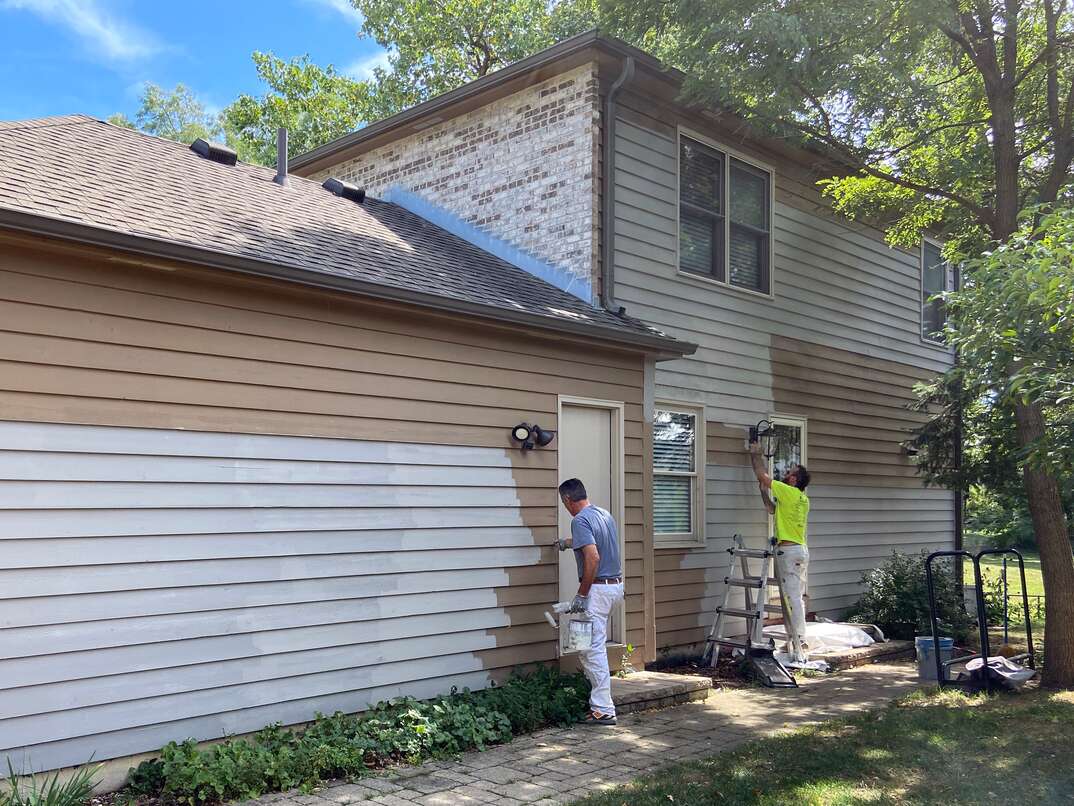 Wood
Bevel or clapboard wood siding is a traditional form of siding on homes. Pine, fir, cedar, cypress and spruce are common woods used for siding. This siding can cost between $2 and $35 installed, depending on the type of wood. Pine and fir are at the lower end in terms of price, while cypress and cedar are more expensive.
Pros
Easy to install
Aesthetically pleasing
Many different styles and colors to choose from
Eco-friendly
Easy to customize with paint and stain
You can replace damaged siding yourself
Cons
Requires routine maintenance to keep the wood from rotting, warping and cracking
Needs to be repainted or restained every three to five years
Can be expensive
Prone to water damage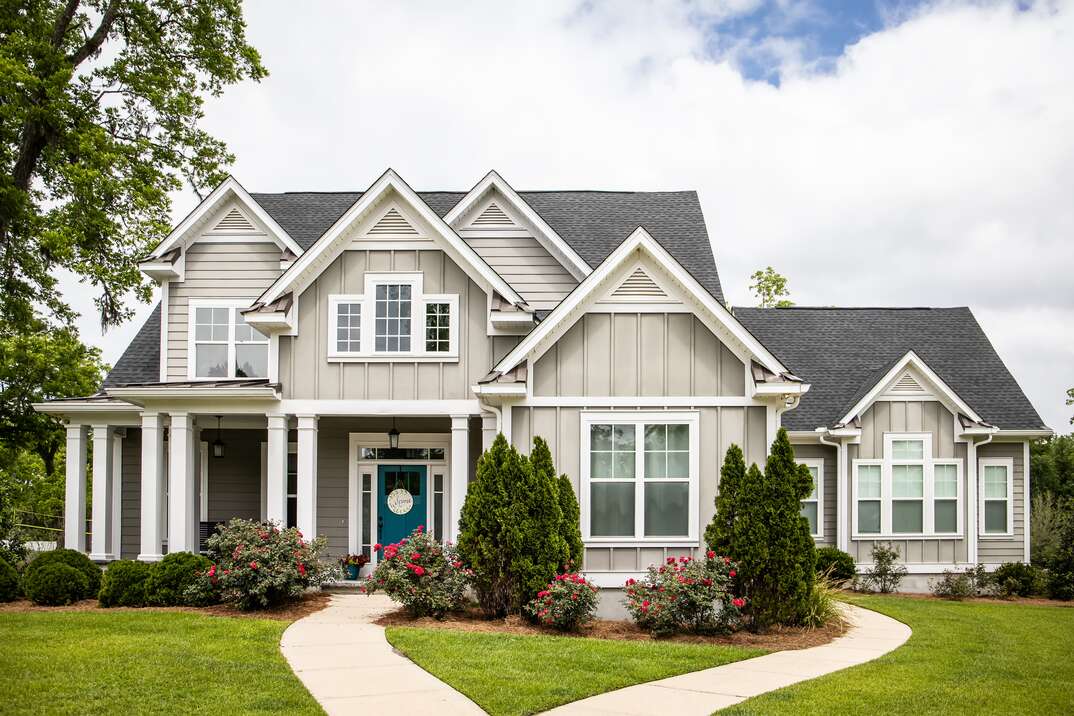 Hardie Board
Designed by James Hardie, Hardie board is a fiber-cement mixture of materials that include sand and fibers made from cardboard. It's a low-maintenance siding option that gives a wood-like appearance. It costs about $10 per square foot.
Pros
Resistant to insects and rot
Durable
Weather-resistant
Nonflammable
Looks like wood
Easy to paint and repaint
Cons
Expensive installation due to increased manpower and time needed
Needs to be repainted occasionally
Can be heavy and difficult to replace
How to Calculate Siding Costs
Now that you know the average cost per square foot of your chosen siding material, the next thing you need to do is figure out how many square feet you'll have to cover.
Measure the height of your house in feet. Multiply the height by each of the wall lengths, then add these totals together. From there, you will need to multiply this number by the cost of the siding installation per square foot to figure out how much you'll spend on installation.
More Related Articles:
How Much Does Siding Cost to Install?
According to Fixr, the average price range for siding installation is $7,500 to $22,500. How much you can expect to pay depends on key factors like the size of your home and the material you choose, but also the company you hire for the service. Where you are located will also play a role in how much it will cost to install your siding. If you're installing new siding, you'll likely have to remove and dispose of the old siding, which costs $1,000 to $2,000.
How Long Does Installation Take?
As a general rule of thumb, you should expect installation to take about two weeks to complete. This includes preparation, removal, cleaning, insulating and installation of the new siding. The exact timeline of the project depends on the company you hire and how difficult it is to install the type of siding you choose. Hardie board, for example, has a more complicated installation process than simple vinyl siding. Another key factor to consider is the weather. Rainy, snowy or stormy days can halt the progress of the project.
Other Factors to Consider
Here are some other things to think about when planning your siding installation project:
Permits
It is possible that the jurisdiction you live in requires you to obtain permits before making any renovations to your home. Failing to do so can lead to hefty fines. Contact your local officials if you are unsure whether you need a permit.
Time
As we mentioned earlier, it can take two weeks or longer to complete a siding installation project. If you hire a professional company, you'll likely have trucks going back and forth from your house all day, which can be a disruption to your daily activities. There will also be people working at your house for most of the day. You may need to take time off of work to ensure someone is at the house at all times.
Maintenance
Consider the maintenance requirements for the siding material you choose. If the material requires significant maintenance — as wood siding does — it's important that you plan for this in advance. If you don't service the siding as needed, you may end up spending a lot of money on repairs down the line.
Can You Install Siding Yourself?
Siding installation can be a DIY project, but it can be a rather difficult one. Most experts will recommend that you seek professional assistance for a project of this size. It may be too difficult for those without training or experience to tackle. It's also one of those processes that is easy to mess up. A botched installation can lead to costly repairs or even reinstallation down the line. If you want to get the siding project taken care of as quickly as possible, your best bet is to hire someone else to do it.
Since we're all home now more than ever, being prepared for unexpected home repairs with a plan from HomeServe is important. Having a plan in place gives you peace of mind knowing that you can simply call our 24/7 repair hotline for covered breakdowns. See what plans are available in your neighborhood.