How Much Do Roof Shingles Cost?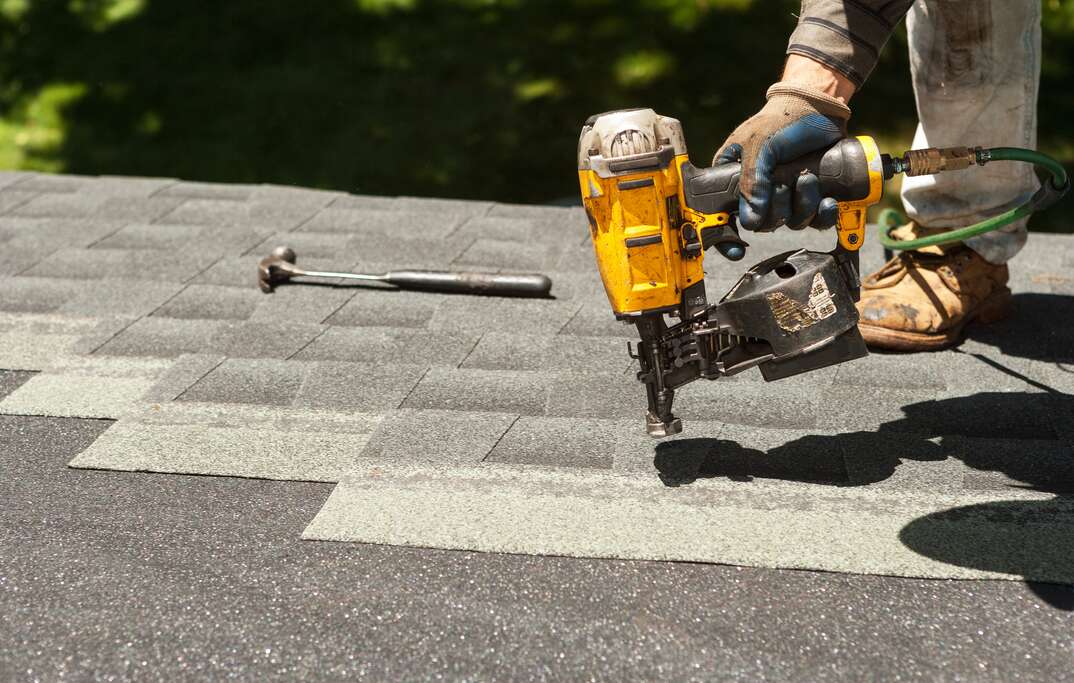 Roof Shingle Costs at a Glance
Asphalt shingles per square foot: $1.50-$5.50
Installation per square foot: $3-$6
Shingles are the most popular roofing type for a reason: All of those overlaps protect your home from the elements. But if your shingles are starting to curl, crack or rot, it's time to replace them.
This May Also Interest You: Extending the Life of Your Roof in 3 Easy Steps
Most homeowners will have to replace their shingles at least once. Depending on the size, pitch and shape of your roof, you might be looking at an expensive project — but not one to put off for long. Here's a simple guide to get you started.
How Much Do Roof Shingles Cost?
The size of your roof will determine how much you spend on shingles. For basic asphalt shingles, you'd be looking at $1.50 to $5.50 per square foot. Keep in mind the square footage of your roof may be more than that of your home.
How Many Shingles Come in a Bundle?
You usually purchase shingles by the bundle. Standard shingles are 12 by 36 inches and come 29 to a package. Most shingles come 3 bundles to a square — which is equal to 100 square feet. So, each bundle provides about 33 square feet of coverage. Your contractor will calculate how many shingles you'll need for the job.
Types of Shingles
While asphalt shingles are the most common, the sky's the limit when it comes to roofing materials. The climate where you live, as well as your budget, will determine the right kind of shingles for your home. Here's a breakdown of some other options:
Metal Shingles
Metal shingles are made of steel, copper, zinc or aluminum. They're durable and can often be installed on top of existing asphalt shingles. That said, you can also expect your cost to double or triple when you choose a metal roof. The average cost is $9 to $12 per square foot.
Clay Tile Shingles
Clay tile shingles are similarly a durable choice. They're also heavy, and not all homes can or should withstand the added weight. At $10 to $18 per square foot, clay tile shingles are an expensive option that will last 50 years or longer.
Solar Shingles
Solar shingles are made with solar cells. The average cost of solar shingles is $20 to $25 per square foot, but because they use sunlight to make electricity, you can save on your energy bills. You can expect get 20 to 30 years life out of solar shingles.
Composite Shingles
Composite shingles made of a mixture of materials like fiberglass, paper and asphalt. They are also fire-resistant. They cost $4 to $6 per square foot. A well-maintained composite roof can last 20 to 50 years.
Slate Shingles
Slate shingles, made of stone, have the longest lifespan. Likely, you'll never have to replace them as long as you own your home. They have been recorded to last up to 200 years. They cost $8 to $18 per square foot, but labor costs can be higher than for other types of shingles.
More Related Articles:
Cost to Install Shingles
On average, you can expect to pay a contractor $3 to $6 per square foot to install your roofing. Prices can be higher if you choose a unique or complex shingle.
The contractor will have to dispose of shingles, which costs an extra $25 to $150. Your project may also require sealers or flashing, which can add $1,000 or more to the price of installation.
While you can install one layer of asphalt shingles on top of an existing layer, any more than that is dangerous for the structural integrity of your roof. Your contractor will have to remove shingles before placing new ones. To remove a single layer of shingles, it costs $100 to $150 per 100 square feet. If your home has two layers of shingles, it will cost between $115 and $165 per 100 square feet.
Since we're all home now more than ever, being prepared for unexpected home repairs with a plan from HomeServe is important. Having a plan in place gives you the peace of mind knowing that you can simply call our 24/7 repair hotline for covered breakdowns. See what plans are available in your neighborhood.