Making It Rain: How Much Does It Cost to Install a Shower?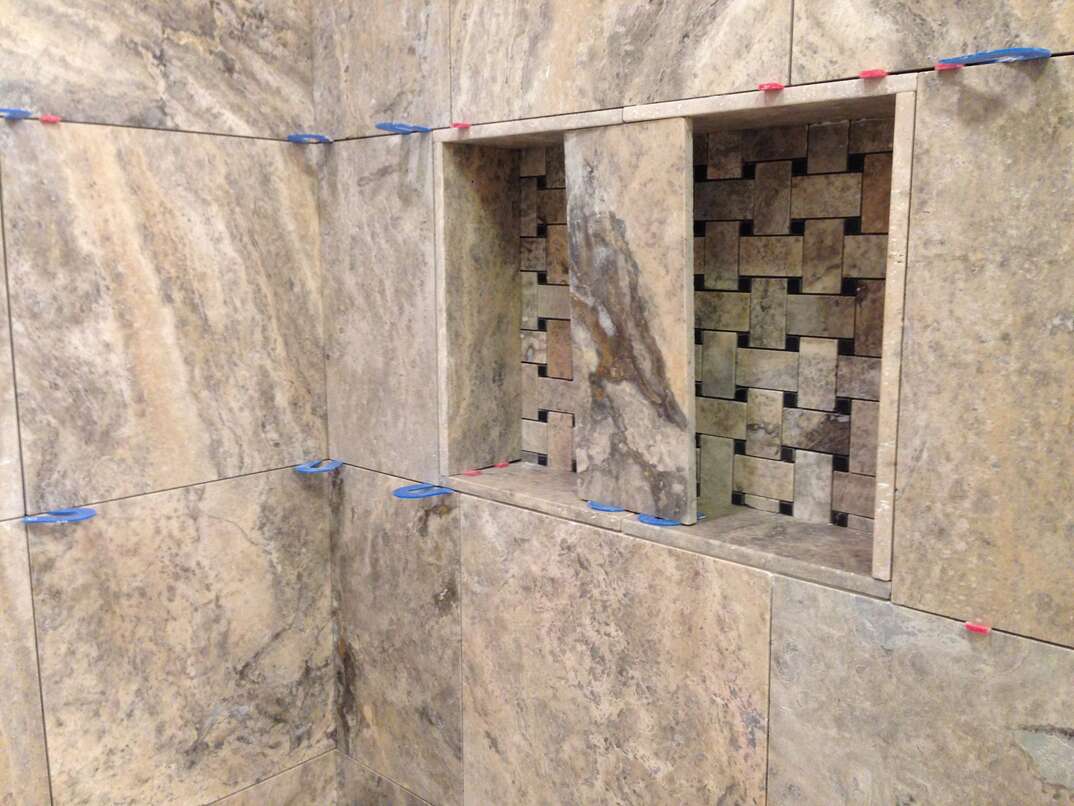 Shower Costs at a Glance
Walk-in shower: $500-$2,000, prefabricated; $3,500-$7,000, custom
Bathtub-to-shower conversion: $1,200-$3,600
Tile installation per square foot: $10-$20
Showerhead: $25-$500
Shower door: $100-$1,000
If you're remodeling your bathroom (or just dreaming about it), a brand-new shower is probably one of the things at the top of your list. It can also be one of the most expensive pieces to upgrade in your bathroom. Turns out, this expense might be easy to justify; you do you use your shower just about every day, after all.
This May Also Interest You: Hot Water Ran Out While You're in the Shower? 5 Reasons You're Freezin'
Trying to figure out a budget for your new shower? Read on for a cost breakdown.
Cost to Install a Prefab Shower
The price of prefabricated showers varies depending on the material of the surround — that is, the part of the bathtub or shower area that lines the walls. A fiberglass surround, which is best for smaller showers, costs $300 to $600. The most common type, an acrylic surround, runs from $300 to $1,200. Marble is the most expensive option at $600 to $2,000 for a prefab model.
You'll also need a shower pan, which acts as the base of your shower and directs water to the drain. Prefab shower pans cost $200 to $400 for acrylic or fiberglass models or up to $600 for a composite model.
Walk-In Shower Cost
A shower that doesn't have a tub is a walk-in shower. Cost here depends on the size of your shower and how elaborate the design is.
For a small or prefabricated model, expect to pay between $500 and $2,000. For a large or custom walk-in shower, the price range is $3,500 to $7,000.
Converting a Bathtub to a Shower
On average, expect to pay at least $1,200 to convert a bathtub to a shower, up to $3,600.
Cost to Tile a Custom Shower
Instead of an acrylic or fiberglass surround, custom showers are usually tiled. In terms of labor costs, you can look to spend $10 to $20 per square foot.
Here's how much the materials cost:
Ceramic
Ceramic tiles come in many colors and shapes and can be used for the walls, floor and ceiling of a shower. Price varies based on quality, so you might pay anywhere from $1 to $100 per square foot of ceramic tile.
Porcelain
Porcelain tiles are usually larger than ceramic tiles and cost $3 to $8 per square foot. For even larger tiles, you can opt for porcelain slabs at $8 to $30 per square foot. Slabs cannot be used on a shower floor.
Stone
Granite, marble and slate are the most popular stone tiles used in showers. Tiles cost between $5 and $100 per square foot. Similar to porcelain, you can also tile your shower with larger stone slabs. However, all that added weight means you'll probably have to reinforce your shower walls. It costs up to $400 to put stone slabs in a standard shower.
Keep in mind any stone used in the shower has to be resealed often.
Glass
Glass tiles are easy to care for and come in a variety of colors. For a unique look, glass tiles can also be arranged into mosaics. These tiles cost $20 to $50 per square foot for materials, but installation costs are also higher than average.
How Much Does a Plumber Cost?
To install the plumbing for a standard shower, a you'll likely pay $50 to $200 for a plumber. This price increases if the plumber will need to install any additional features.
More Related Articles:
How Much Do Showerheads Cost?
Installing a rainfall or tile showerhead in the ceiling may add $600 to your project, plus the cost of the shower head. Body jets shoot water from the walls at all angles, but adding a set to your new shower may cost up to $1,000.
Fixed and handheld showerheads range in price from $25 for basic models to $500 for expensive finishes.
How Much Do Shower Doors Cost?
Many showers use curtains. Adding a door to your shower will add to the overall price. A fixed spray panel door costs between $100 and $300, while a sliding door costs $400 to $1,000, depending on the style.
Since we're all home now more than ever, being prepared for unexpected home repairs with a plan from HomeServe is important. Having a plan in place gives you the peace of mind knowing that you can simply call our 24/7 repair hotline for covered breakdowns. See what plans are available in your neighborhood.