How Much Does it Cost to Install Doors?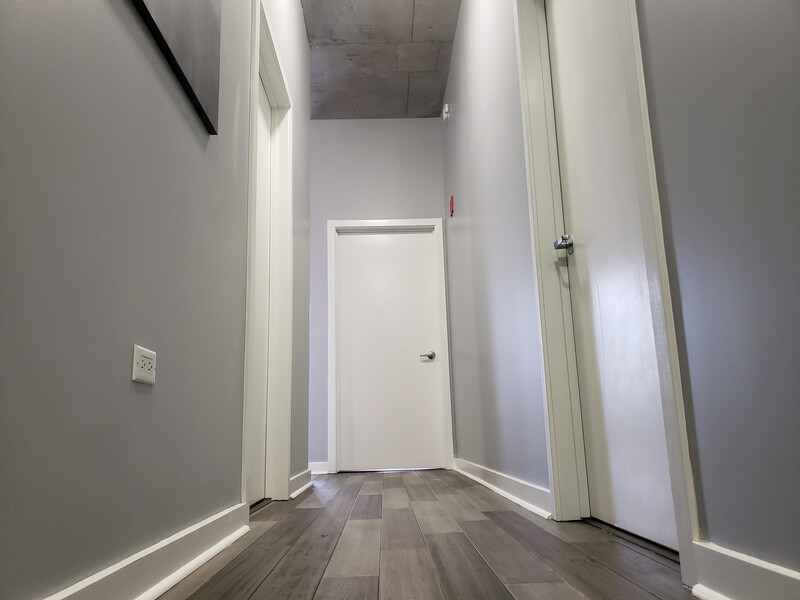 Door Installation Costs at a Glance
Interior doors: $149-$348
Exterior doors: $219-$657
Patio doors: $210-$654
Wooden doors: $40-$500 (interior); $500-$5,000 (exterior)
Steel doors: $500-$1,230
Wrought iron doors: $1,500-$7,000
Fiberglass doors: $500-$5,000
Aluminum doors: $100-$2,000
Composite wood doors: $40-$500
Installation: $400-$900
Labor price per hour: $40-$90 (licensed contractor); $30-$40 (handyman)
Reframing: $1,500
If you're in the market for new doors — exterior or interior — there are several things you need to consider when making a budget. The size of the door, where the door is installed and the material it's made of will all dictate how much you spend.
This May Also Interest You: How Much Does It Cost to Replace a Window?
Read on to learn all about why you should install new doors and how much you can expect to pay.
Increase the Value of Your Home
When it comes to boosting your home equity via improvement projects, you may overlook your doors. But both your exterior and your interior doors can play a substantial role in the value of your home. That means if your doors are old, beat up, chipping and rough-looking, the value of your home could be diminished.
Depending on the type of door you're replacing and the type you choose, you could gain as much as 91% of the expense back when you sell your home. Along with adding value by upgrading the door, you can also improve that real-estate intangible of curb appeal. Replacing your front door can help transform the entire look and feel of your home's exterior and entryway.
Breaking Down Door Costs
When it comes to installing doors, several factors play a role in determining the price. The most important factor is whether the doors you're installing are on the interior, exterior or patio. The next biggest consideration is the material your door is made of.
Interior Doors
Inside doors are generally cheaper because they require fewer materials to install. Also, since these doors are located on the inside of your home and aren't visible from the outside, they're typically made out of cheaper materials. On average, you can expect to spend anywhere between $149 to $348 on new interior doors.
Exterior Doors
Generally, outside doors are more expensive because tend to be heavier and composed of sturdier materials. On average, you can expect to pay anywhere from $219 to $657 when installing a new exterior door.
Patio
More often than not, homeowners are looking to install sliding glass doors when getting new patio doors. These doors typically cost the same as exterior doors to install. On average, you can expect to pay anywhere between $210 and $654 for new patio doors.
Materials
When planning your new doors, the first thing you should consider is the type of door and the material you want that door to be made out of. Not only do you want the door to fit the aesthetic of your home, but you want it to fit in your budget. Knowing how much each material costs can help you make a more informed decision.
Here are some common materials and how much you can expect to pay:
Wooden Doors
Wood is the most popular choice among homeowners in the United States. It's visually appealing, easy to maintain, sturdy and relatively cheap compared to other materials.
If you're considering wood for your interior doors, you can expect to pay between $40 and $500. If you're looking at wood for exterior doors you can expect to pay between $500 and $5,000. Unit prices depend on whether it's single or double, has sidelights, a transom, glass or internal mini blinds.
Steel Door
Homeowners can expect to pay between $500 and $1,230 to install or replace a steel entry door. The cost of standard steel types ranges from $150 to $300. Adding glass increases the price from $300 to $1,200. Double steel doors or those with sidelights can range anywhere from $500 to $2,500 with a typical range of $1,000 to $4,000.
Steel is cheap and long-lasting, and can handle weather almost as well as pricier fiberglass and wood options. It requires some maintenance if it's dented or scratched. Steel is especially prone to rust if scratches and dents aren't addressed in a timely fashion.
Wrought Iron Door
Wrought iron doors are typically on the higher end of the spending spectrum, but they provide an attractive, classy look to the entrance of your home. On top of that, they're very durable. Higher-end wrought iron doors run anywhere from $1,500 to $7,000. Most often, these use a steel base, though wood with wrought iron flourishes (usually in the glass) is common.
Fiberglass
The price of a fiberglass door will vary greatly depending on the quality of the fiberglass it's composed of. You can expect to pay anywhere from $150 to $5,000 if you go this route, but you can generally expect the door to fall in the $250 to $2,000 range. Fiberglass doors come in both smooth and wood-grain textures, are low-maintenance and are great for energy efficiency.
Aluminum
Aluminum is a popular option for those interested in a sliding door, and is typically installed inside the home, commonly for a wardrobe. Most aluminum doors range from $100 to $2,000.
Composite Wood
This material is made from wood particles stuck densely together using heat, pressure and glue. It provides a beautiful stained look that fits almost any aesthetic. You can expect to pay anywhere between $40 and $500 for these doors, with some high-end variants reaching $1,000 or more.
New installations are accompanied by a variety of costs, including labor, materials and supplies. Combined, these expenses average between $400 and $900. Some contractors discount larger projects that comprise multiple installations. Contractors supply the tools necessary for the job, while the homeowner is responsible for the price of all supplies and materials. These include all mounting hardware, hinges, screws and threshold components.
Labor commonly runs between $40 and $90 an hour, with an average of about $70 an hour for a licensed contractor. Handyman rates are slightly less on average, or about $30 to $40 an hour. Your location ultimately will dictate specific hourly prices; contractors in areas with higher costs of living charge as much as $120 an hour.
Removing and replacing an existing door can require more work than new construction, and can cost more, depending on the condition of the frame. Labor for replacing a door in an existing frame can be as low as $100. The project can reach $1,500 or more if reframing is required, especially for exterior openings.
Though type and materials you choose make the largest impact on project pricing, consider the above-mentioned factors when budgeting.
Since we're all home now more than ever, being prepared for unexpected home repairs with a plan from HomeServe is important. Having a plan in place gives you the peace of mind knowing that you can simply call our 24/7 repair hotline for covered breakdowns. See what plans are available in your neighborhood.