How Much Does a Detached Garage Cost?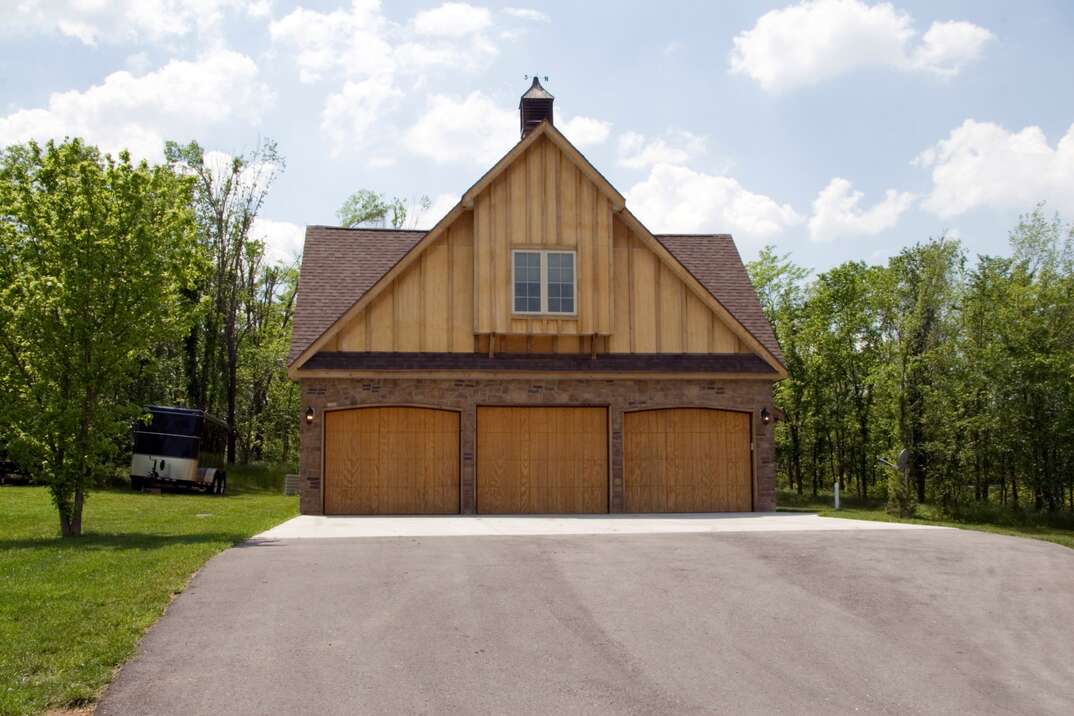 Detached Garage Costs at a Glance
Average price range: $30,000-$60,000
One-car garage: $22,000-$32,000
Two-car garage: $31,000-$39,000
For homebuyers with multiple cars, secure garage space is a huge selling point. In addition to vehicles, garages also store those "outdoor" items that would be awkward to stash in the house: sports gear, power tools and lawncare equipment. The upfront cost of adding a detached garage to your property can be steep, but the increase to your property value — and the added convenience — may be worth it.
This May Also Interest You: How Much Does It Cost to Build a Garage?
Adding a garage to your property could be a great investment — but it's also an expensive undertaking. To help you plan your project more effectively, here's a cost breakdown.
How Much Does a Detached Garage Cost?
Construction costs can vary dramatically depending on the type of garage you want. One-car garages or prefab models can cost as little as a few thousand dollars. According to Fixr, the average cost to build a detached garage is between $30,000 and $60,000. The cost varies depending on the design and materials used. Three- and four-car garages or garages for RVs could cost well above $60,000.
A significant portion of this cost is labor, but the materials you choose will also have a bearing on the overall project price. To more accurately calculate what it would cost to build a detached garage, start by working out the garage's size. Look at plans and prices for similar projects.
Here are several factors to consider:
Size
A two- or three-car garage will obviously cost more than a one-car garage, but the exact dimensions matter, too. For example, a 30-foot by 40-foot garage will cost more to build than a 30-foot by 30-foot garage.
Location
If the area is hilly or uneven, it will need to be leveled. The cost to prepare the site may be higher.
Materials
Vinyl siding will cost less than wood or metal siding, and asphalt shingles will cost less than metal roofing.
Features
Adding heat or air conditioning in the garage will drive up the cost, as will adding storage solutions like shelving. Depending on the type, a garage-door opener may also bump up the price.
Labor Costs
If you're using contractors for some (or all) of the project, that will increase costs as well.
Benefits of a Detached Garage
Building a detached garage is easier than building an attached garage because you have more freedom over its location. Depending on your property's size and layout, this could help you avoid issues with utility lines, planning permissions or areas that are difficult to work with.
You also have some freedom of choice when it comes to the materials and style of the building. Generally, an attached garage matches the style of the home it is stuck to, but a detached garage can be complementary instead of identical. If you're on a budget, you can choose more cost-effective materials — such as vinyl siding — and not have to worry about the building being an exact match to the rest of your structures.
Detached Garage Cost by Size
The square footage has a big influence on the total cost of the garage. A one-door, single-car garage could be as small as 10 feet by 16 feet, but this would leave very little space for storage and may not accommodate a large vehicle.
A traditional one-car garage is 12 feet by 24 feet. This will allow you to store bikes, gardening equipment, boxes and other items alongside your car. The average cost is $22,000 to $32,000. If you choose low-cost materials, you could build one for even less.
For a two-car garage, expect to pay between $31,000 and $39,000. If you're looking to add more space, you could build a two-story garage and convert the top level into a small living or storage area. This addition would tack about $10,000 onto the price.
These prices include the materials and labor. You can reduce the bill by shopping around for materials. If you have the right skills, you may be able to do a portion of the work yourself.
More Related Articles:
Other Factors to Consider
There are several side costs associated with building a detached garage, like having a new section of driveway installed, laying a proper foundation and installing security for the garage. A quality concrete foundation helps protect the garage's structure, reducing the risk of settling, cracks and other problems.
Check your home warranty to see if you have any available extension work. Some home warranties will cover extensions, but not all do.
Since we're all home now more than ever, being prepared for unexpected home repairs with a plan from HomeServe is important. Having a plan in place gives you peace of mind knowing that you can simply call our 24/7 repair hotline for covered breakdowns. See what plans are available in your neighborhood.