Concrete Countertops: You'll Never Take 'Em for Granite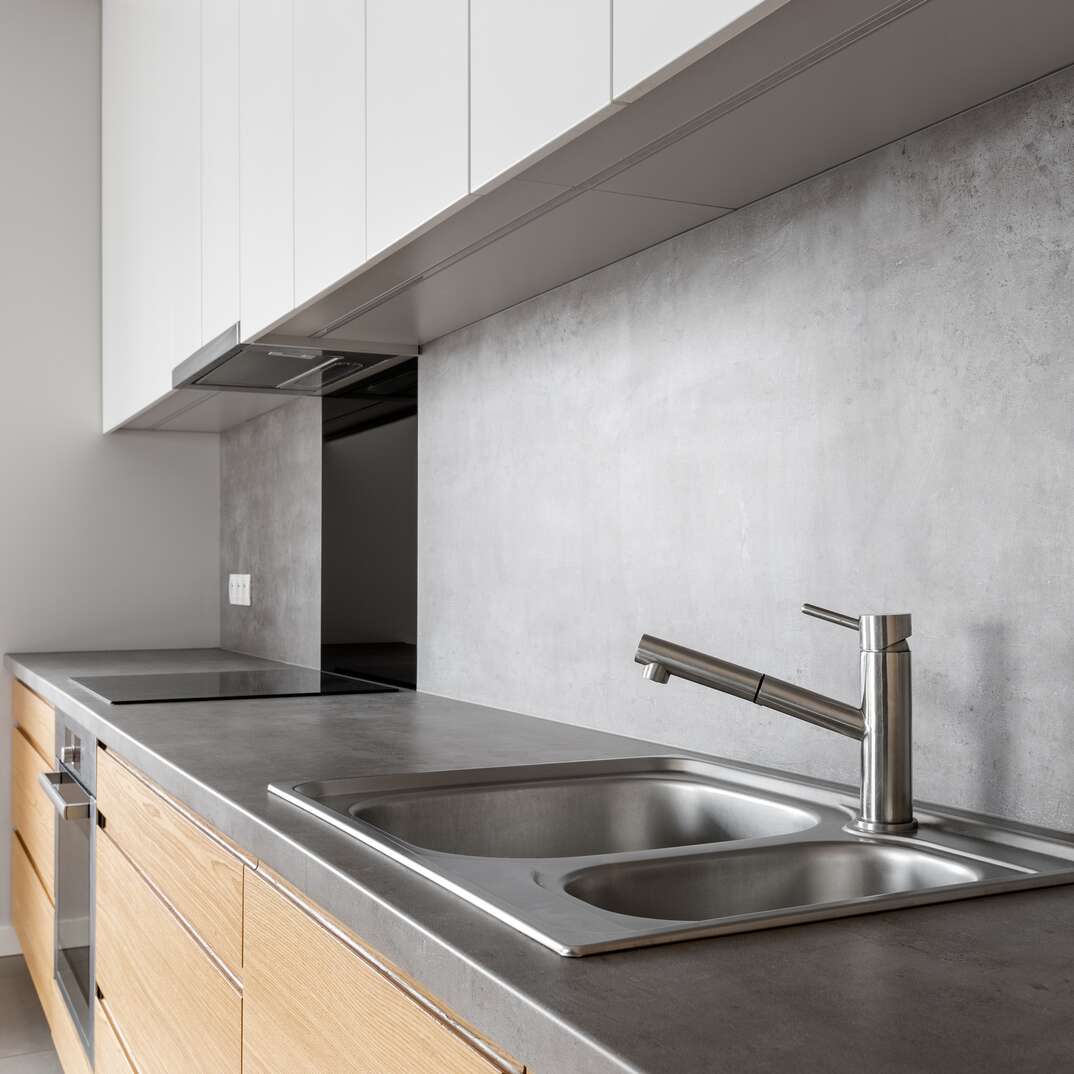 If you're thinking of replacing your current countertops — for indoor and outdoor surfaces alike — you might want to think long and hard concrete. The cost is midrange. The durability is mighty. And the design possibilities are virtually limitless.
This May Also Interest You: How Much Does it Cost to Remodel a Kitchen?
To help you decide, here's some information on concrete countertops for you to, um ... pore over:
How Do Concrete Countertops Compare With Other Materials?
Concrete countertop pricing varies depending on the ultimate look and feel you desire. Unlike other solid countertops, you'll have greater customization possibilities with concrete, including color, shape, edge and finish. Because of the breadth of options, direct pricing comparisons are a bit tricky.
As for durability, concrete rates well for both indoor and outdoor use. If properly sealed, it can be stain resistant — though sealing can cause concrete to be heat sensitive when exposed to hot cooking vessels.
What Is the Cost Comparison With Other Products?
Concrete surfaces fall somewhere in the middle among countertops when it comes to price. Basic concrete countertops without custom color, shape and other aggregates incorporated into the concrete pricing runs $65-$100 per square foot. It can cost $100-$135 per square foot for more customizable countertops such as aggregates seeded into the concrete, inlays, custom color and finishes, and custom shaping and edge finishes. If you want highly customized countertops, the pricing begins at around $135 per square foot. Take note: These prices don't include the installation.
Comparatively, granite countertop costs run about $50-$100 per square foot plus installation, and the price will further depend on the thickness you desire. And while granite is available in different colors, it's not customizable to the extent that a concrete countertop would be. Marble, quartz and engineered stone can run $50-$90 per square foot. Should you prefer wood, you're looking at $50-$100 per square foot.
What Does It Cost to Have Concrete Countertops
Installed

?

Installation for concrete countertops will run about $40-$50 an hour. Keep in mind that this may not include the removal of existing countertops or additional plumbing or electrical work. It would be best to ask your contractor about additional charges that may not show up in their initial quote.

When the countertop is formed, it's possible to have the sink included, or you may need to purchase the sink separately. Typically, the installer will work with a local manufacturer. If that's not available, be sure to specify in advance whether you'll be responsible for additional shipping charges.
Are Concrete Countertops a Do-It-Yourself Project?
Concrete countertops can be a DIY project, but there are things you need to be mindful of. If you're not experienced working with concrete, it might be best to let leave it to the professionals. However, if you're determined to do the work yourself, before you head out to grab some concrete, consult an online how-to guide from a trusted source.
It might also be a good idea to begin with a small countertop before moving on to something expansive.
Check out your options and supplies for customizing shape, color and finish, incorporating other stones or glass, inlays or countless other possibilities. Research well before you begin your project.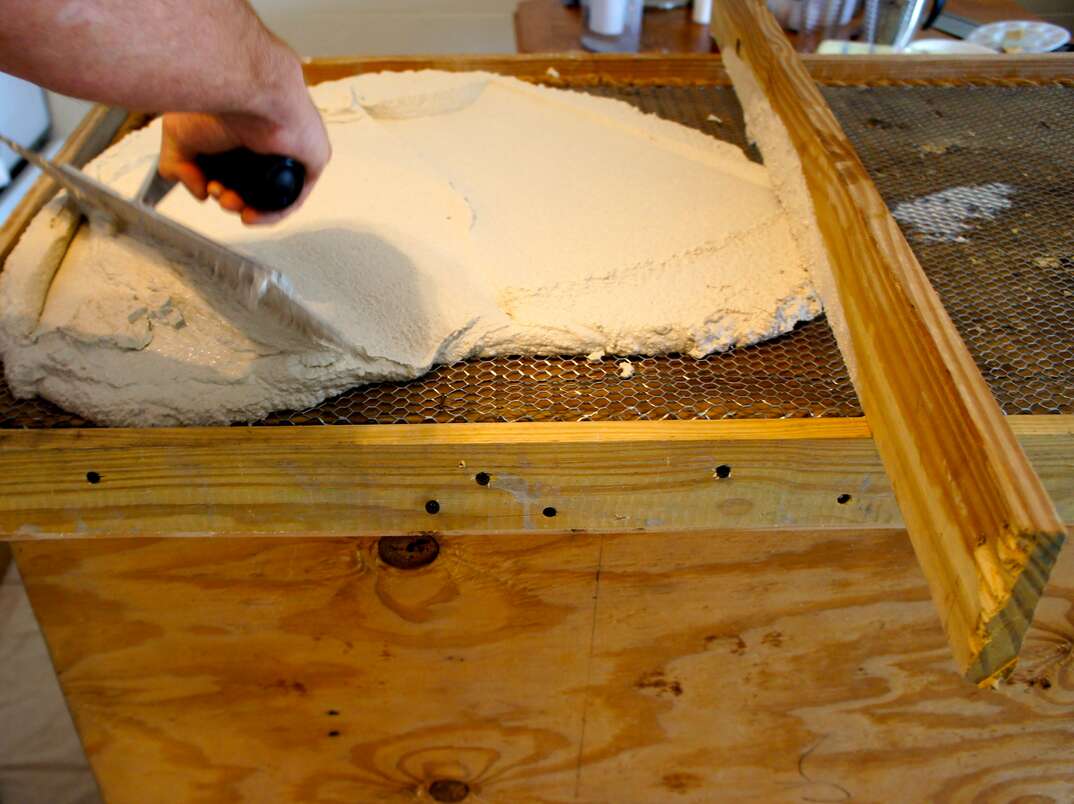 How Do Concrete Countertops Compare in Appearance?
The concrete you use for countertops isn't just your basic dusty bag of premix you might use to pour a slab in the backyard, but a commercial-grade concrete that'll be easier to work with and ultimately give you the elegant finish you're looking for. Concrete is generally porous. Not so with countertop concrete, resulting in a smoother surface.
The appearance of your concrete countertop depends on the design and level of expense you choose. Concrete is available in standard gray or tint based white. Beyond that, colors, hues, and broken marble or glass can be included and ground to a smooth glossy finish. You might even incorporate inlays of tiles, coins or a built-in cutting board. The vast opportunities to customize your countertops is a major design advantage of concrete.
Because you begin with a non-solid product, the shape and edge are both customizable. If the form can be constructed, you can decide the shape of your concrete countertop.
How Do Concrete Countertops Compete in Durability?
Concrete is a building material that can tolerate a controlled environment as well as fluctuating temperatures, making it suitable for both indoor and outdoor use. Once you get it formed, cured and set in place, it will last.
Still, there are a few preventive-maintenance practices that will extend the life and appearance of your concrete countertops:
Plan to reseal your them once a year.
Avoid abrasive cleaners that could damage the seal.
Clean daily with soap and water, and wipe up spills immediately.
It's recommended that you use a food-safe wax on areas where food will come in contact with the surface.
Once the concrete countertop is sealed, it'll be heat-sensitive, so you'll need to be careful to prevent damage.
Since we're all home now more than ever, being prepared for unexpected home repairs with a plan from HomeServe is important. Having a plan in place gives you the peace of mind knowing that you can simply call our 24/7 repair hotline for covered breakdowns. See what plans are available in your neighborhood.