Everything You Need to Know About Terrazzo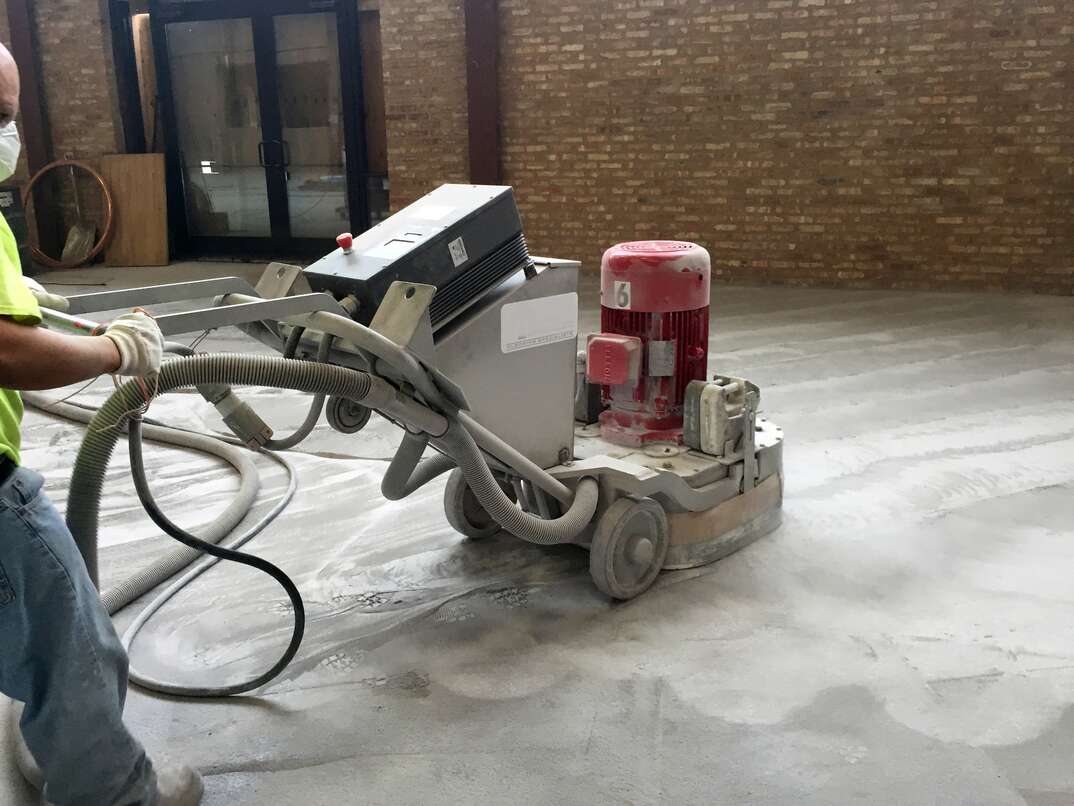 You can get "terrazzo" pattern on just about everything these days: clothing, accessories, housewares, furniture — you name it. For our purposes, "terrazzo" refers to a composite material that is made up of natural stone chips set in cement or epoxy. It's commonly used for flooring, kitchen countertops, bathroom tile and more.
This May Also Interest You: Tale of the Tile: An Overview of Bathroom Tile Flooring
Looking to take this tile trend to your walls and floors? Read on for everything you need to know about terrazzo.
What Is Terrazzo?
Terrazzo is a popular choice for both flooring and countertops because it is capable of forming many unique finishes. Terrazzo is a composite material poured in place or prefabricated for precast, and it can be used for flooring, walls, stair treads, countertops and other custom products. It consists of chips of marble, granite, quartz, glass or shell and uses either a cement or epoxy matrix as a binder.
It is believed that terrazzo's roots were laid in Italy more than 500 years ago. Venetian workers would take marble fragments saved from upscale projects and place them next to each other in a clay mortar base for their own residences and terraces. There is also some evidence of terrazzo floors in ruins in Turkey that date back 10,000 years.
What Is Terrazzo Used For?
Terrazzo is a great choice to create unique, colorful spaces. Here are some ways to use it in your next remodeling project:
Flooring
If it's within your budget, you can replace cement floors with terrazzo. Cement flooring is a popular option in newer, open-concept homes, but terrazzo flooring can create a unifying effect that feels more elevated. You can add a light terrazzo floor to build on a darker room design. Terrazzo flooring is also easy to clean.
Countertops, Backsplashes and Tabletops
Not only does terrazzo provide a high-quality finish, it's also built to last and is very durable. It does not chip away like other countertops, making it a great material for counters, backsplashes and even tables.
Custom Designs
Terrazzo is also versatile and can be used in a variety of projects — including in bathrooms, on walls and even outdoors.
Pros and Cons of Terrazzo
Here's what to love (and what to be wary of) when it comes to terrazzo:
Pros
Durable
One of the major benefits of terrazzo is that it's an incredibly strong material. It is used as flooring in many commercial spaces because it can handle the wear and tear of heavy traffic. If it is sealed properly, it is resistant to water damage and stains. And, if it starts to lose its luster, it can be refinished and polished.
Design Options
There is almost limitless potential when it comes to terrazzo designs. Stones like marble, granite and quartz can be embedded, as well as glass chips or shells. You could even elect for decorative designs, seals and logos. Traditionally, terrazzo came in muted or neutral tones, but jewel tones and pastels are now popular.
Eco-Friendly
To preserve scarce materials, terrazzo is a great alternative to other types of flooring. It's made of chips or scraps of other materials rather than being a new material in itself. Terrazzo can also consist of recycled materials.
It Can Be Used Inside and Outside
You can install terrazzo flooring both inside and outside of your home. In fact, terrazzo on outdoor patios has become increasingly popular. It's durable enough to handle the wear and tear that comes with an outdoor patio. Terrazzo's ability to repel water mans you won't have to worry about your outdoor surfaces when a heavy storm blows through. This feature also makes it a popular choice for showers, baths and swimming pools.
Cons
Expensive
Terrazzo can be very expensive up front. This has to do with the fact that it's a higher quality material than most other flooring options. It can also be more difficult to install, making labor costs higher. Depending on labor costs, terrazzo floor costs between $15 and $30 per square foot. Other projects — like showers or countertops — may have higher labor costs.
Cold
Terrazzo surfaces do not retain heat as well as other materials. In the winter months, a terrazzo floor is going to feel a bit cold. This can be counteracted by installing a radiant floor heating system.
More Related Articles:

How Is Terrazzo Installed?
Many contractors say installing epoxy terrazzo requires a specialized skillset. Here's a look at what goes into the process:
Installers grind the floor to open the concrete for proper adhesion.
They create the floor layout.
Components for the floor are mixed, which can take several hours.
The mix is poured, then installers use a hand trowel to apply the material evenly.
The floor undergoes a grinding process to be smoothed out.
Installers will clean the floor with fresh water and a scrubber.
Polishing happens while the floor is wet.
The surface is cleaned, and sealant is applied.

DIY or Professional Installation?
For most large projects like countertops or floors, it's best to seek professional help when it comes to terrazzo installation. Most professionals consider terrazzo a specialization. (That's code for "difficult.") A professional company will help make sure the job is done properly and in a timely manner.