How Much Do Professional Painters Charge?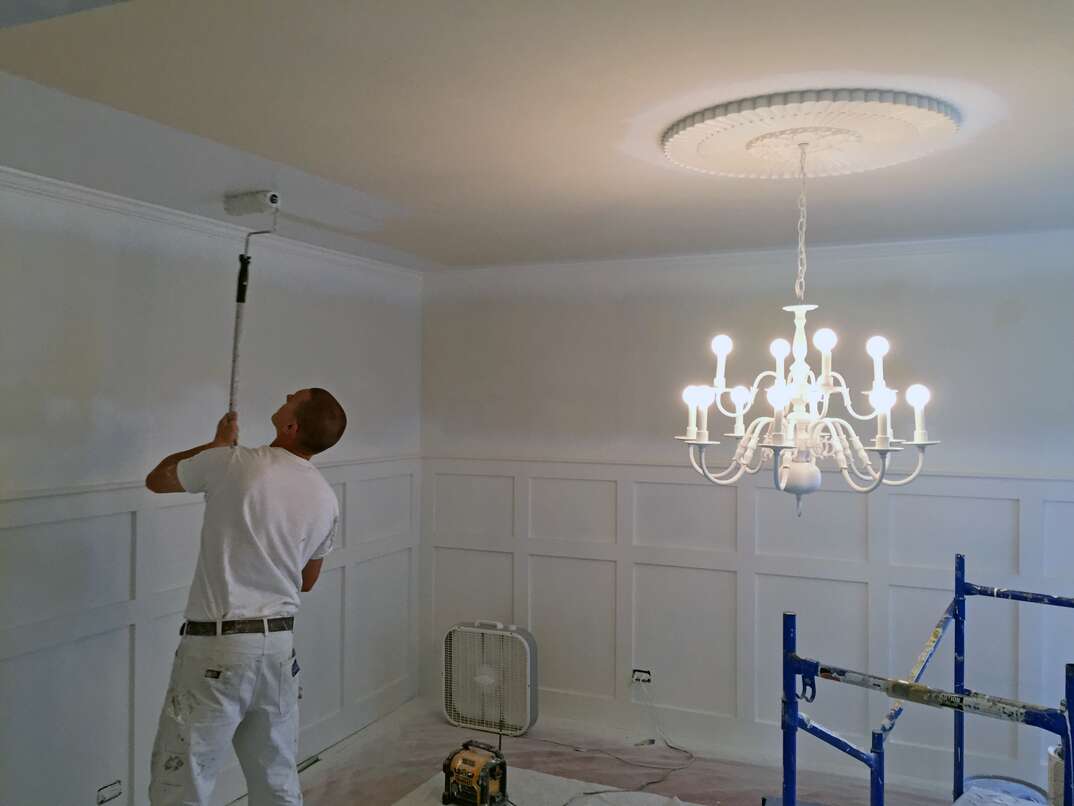 How Much Do Professional Painters Charge?
By HOMESERVE EDITORIAL
Is painting your own house a job you can do for yourself? Sure it is. Painting is an art, not a science, after all — plus it's not as if those ladder-schlepping guys in paint-splattered all-white clothes are any threat to Van Gogh's legacy, right? Maybe, but if you've ever so much as painted a single accent wall in your home, then you know it can be a somewhat difficult project calling for a surprising amount of physical exertion, knowhow and meticulous attention as opposed to just slopping paint onto a surface and spreading it around. Given this, you might consider hiring a pro to do your house painting for you so that you can get back to your easel to work on your reproduction of "The Starry Night."
This May Also Interest You: How Much Does It Cost to Paint a House?
But until you make your first big sale at a gallery show, you'll need to first consider the costs. Typically, a professional painter will charge per square foot rather than per hour. You'll spend between $2 and $6 per square foot on average to hire a painter. Keep in mind, you'll still have to pay for paint if you go with a professional company.
In the less-common circumstance in which the company you choose charges by the hour, expect to pay $20 to $50 on average. Again, most companies choose to charge by the square footage of the area they're painting. Painting charges can vary by as much as 150% depending on your state or region and the cost of living index.
Whenever you're scouting out prospective painting companies, having a solid understanding of the related expenses contractors consider when determining how to bid a paint job will help ensure that you pay a fair amount for the work.
A gallon of paint can cost anywhere from $15 to $80, though $30 is a more common high-end price for the average household. It really depends on the brand, the quality and any contractor discount you might be getting. The volume of materials needed will depend on the amount of prep work needed, the number of windows, how much brick and how much roofline.
Overall, the average total cost to paint a house is $2,901, with the low end being $650 and the high end topping $6,200. These price estimates can help you determine what the budget for your project will be — and whether you instead opt to put your next masterpiece on hold while you paint the house yourself.
More Related Articles:
Since we're all home now more than ever, being prepared for unexpected home repairs with a plan from HomeServe is important. Having a plan in place gives you the peace of mind knowing that you can simply call our 24/7 repair hotline for covered breakdowns. See what plans are available in your neighborhood.