How Much Does a Mudroom Addition Cost?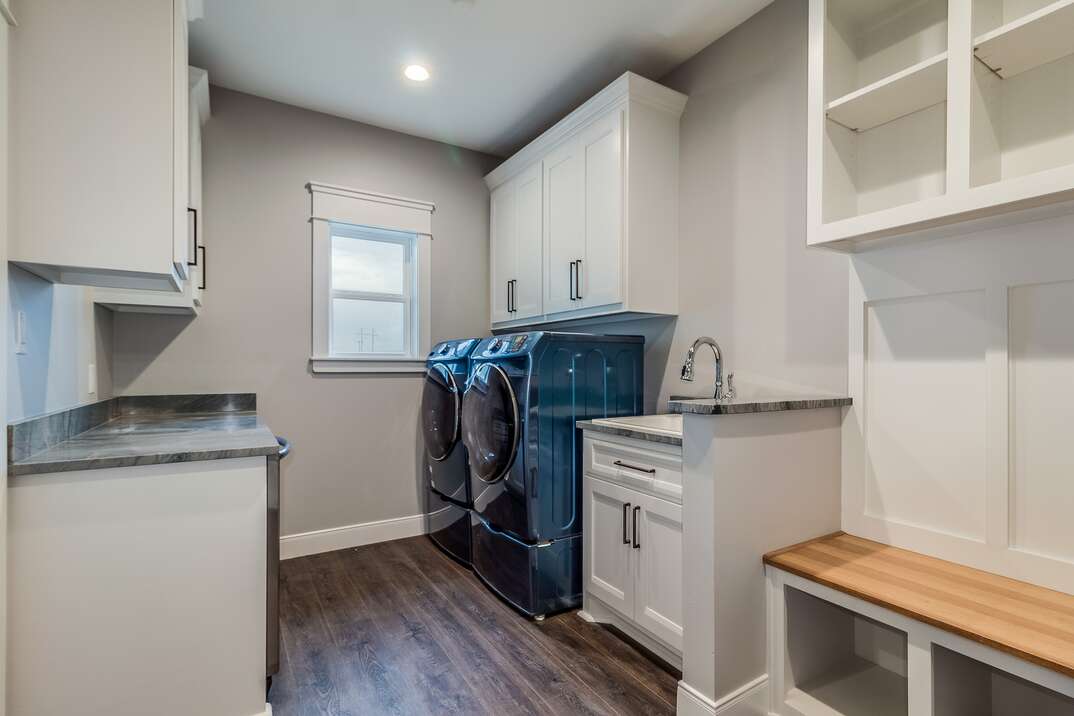 Mudrooms are popular with homeowners who live in areas that see a lot of rainy or snowy weather. These rooms serve as a buffer between the out-of-doors and your house, giving your family a space to remove their muddy shoes, wet raincoats or snow gear and for pets to shake out their fur before going inside.
This May Also Interest You: What's a Mudroom?
That all sounds well and good, but how much does a mudroom addition cost? And is it worth the expense? Here's what you need to know.
What Would an Average-Sized Mudroom Addition Cost?
The cost of a mudroom addition depends on the size of the room and whether you're converting an existing porch or other space or building the mudroom from scratch.
Building a mudroom addition costs between $100 and $200 (CAD 130 and CAD 260) per square foot for a small addition or conversion, according to pricing data from Fixr. Larger additions cost somewhat more—around $100 and $300 (CAD 130 and CAD 390) per square foot.
Overall, most homeowners spend between $12,000 and $18,000 (CAD 16,000 and CAD 24,000) on a mudroom addition. This cost includes the construction of an addition, installing flooring, painting, adding storage, constructing a built-in bench and putting in a washing area.
Does a Mudroom Add Value?
A mudroom addition could make your property more appealing to prospective buyers, depending on the size of the room and the general features. Mudrooms serve as a practical space for hanging coats, storing sports gear and changing out of dirty clothes after outdoor activities.
Adding a mudroom can free up space in other areas, so you can use your basement more creatively or turn your shed into an outdoor office. Even a small mudroom can add a lot of storage space. If you have hardwood floors or plush carpets in the rest of your house, adding a mudroom makes it easier to keep your living space clean, which will protect your investment in other areas of your home.
Does a Mudroom Need a Foundation?
No matter how large or small your mudroom dimensions, your mudroom will be an addition to the building. This means you'll need to work within building codes, which include adding a foundation for the mudroom. Most foundations are concrete footings set about 4 feet into the ground. This is what you'll need when building a mudroom, so you'll have to factor that cost into the build. Mudroom additions are a great investment, but they're hardly a budget home improvement project.
More Related Articles:
What Goes Into a Good Mudroom?
Depending on the size of the mudroom and its layout, you can add a lot of creative storage solutions, a changing area, sinks or laundry machines.
Your mudroom remodel should reflect your lifestyle. For example, if you regularly go hiking and come home muddy, a washing bench makes sense. If you're more worried about trekking in lots of snow or dripping water, you might want to save a few square feet on a washing area and just have benches and an area to hang all those wet clothes.
All CAD conversions are based on the exchange rate on the date of publication.