What Is a Home Improvement Loan and How Do You Get One?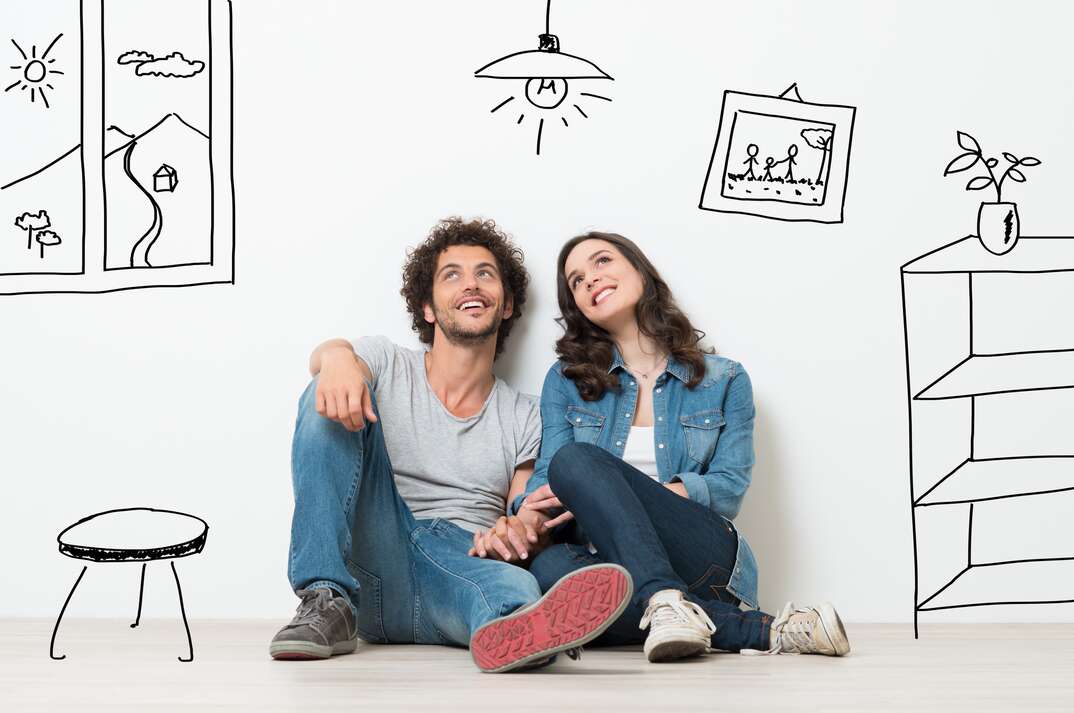 The events of the past year have caused a shift in what homeowners want in terms of home improvement. As we adapt our homes for telecommuting, the challenge many face is that a lot of late-model homes were designed with open spaces to allow for visibility and inclusion. Think about it: How many times have you been in an online meeting with pets or family members moving through the background? After spending months seeing each other in open-concept spaces, many families are actually looking to put some walls back up.
This May Also Interest You: How Much Does It Cost to Remodel a Kitchen?
The idea of having space all to yourself sounds great, but like every other home renovation, it'll come at a price. Here's a guide to financing your home improvement projects — from major remodels to minor refreshes.
Home Renovations Can Be Financed
Have you considered a home renovation? Odds are you have. Over 70% of homeowners surveyed said they planned to do some kind of renovation in 2020, according to online lender LightStream. If you're in this majority, now's a good time to take a look at some financial options for your home improvement project.
The best financing option for you depends on your:
Home equity amount
Credit score
Project cost
Savings
If you are planning to pay for home improvements with your savings, the process gets simple for you right away. No repayment terms, no interest, no debt. This is an option for some, depending on the scale and cost of the project. If you don't plan to, or can't, use your savings, read on to learn about other options.
What Is a Home Improvement Loan?
Home renovation, home improvement and home remodel loans are lump sums of money offered to you to pay for your project. Each will have a repayment plan that charges you a percentage of interest on top of the loan. Loans will have a repayment period ranging from months to years, depending on the loan type.
You may have heard them referred to as:
Unsecured personal loans
Cash-out refinancing
Home equity loans
Credit cards
Credit cards will give you credit towards your home improvement expenses instead of an amount of money in your account. With an approved credit limit, you can then use the credit card for project expenses.
The others are home improvement loans. After approval, you'll have access to the funds. Some loans are secured or require collateral. Others are unsecured. The greater the risk or amount of the loan, the more you'll have to put up in collateral. Smaller loan amounts with shorter repayment periods will generally require less, if any, collateral for approval. All of these financing options, however, are going to hinge on your credit score.
How Do I Get a Home Improvement Loan?
Check online for financial institutions that specialize in home improvement loans to get an idea of what you're getting into. Then, follow these steps:
1. Contact Your Financial Institution
Reach out to your representative at your mortgage company to see what options they may offer. If you or your family members bank with a local credit union, you may be able to get a home improvement loan through this institution as well.
The banks where you have your money may also offer some type of loan. Even if they don't offer a loan product for home improvements, they can still be a great resource. They may refer you to someone who can loan you money for home improvement. Leverage your financial relationships for insight.
2. Contact a Remodeling Company
In most cases, the first question will be how much money you'll need to complete the renovations. So, you'll need some estimates. Most construction companies will give free estimates on remodeling projects. Look for reputable contractors and companies so you have an accurate idea of the final cost.
3. Determine Your Budget
Once you have an estimated cost for your remodeling project, calculate the monthly payment amount and compare it with your income to be sure you can afford it.
The good news is, lenders are looking for you. They are not making any money if they are not lending, so they're motivated to help. Have them break down the terms in language you clearly understand. Compare terms, interest rates and requirements before you make your final decision.
Remember, your goal is to improve the quality of life in your home for you and your loved ones — not to put yourself underwater financially.
More Related Articles:
How Do Home Improvement Loans Work?
Next, you'll fill out an application. You'll likely have to provide your bank account information, social security number, mortgage account information, income and monthly expenses. The bank, credit union or lending organization will compile your information to determine the how risky it is for them to loan to you. If you are a low risk, you will typically get approved for better loan terms and larger amounts.
If you are using your home as collateral to secure the loan, there may be an appraisal process or comps run to get an accurate valuation of your home. Once you are approved for a loan amount, you'll sign a contract with the lender. The representative you are working with should advise you about when to expect the money in your account.
Types of Home Improvement Loans
Each financing option has pros and cons to consider carefully. Here are the specifics on common types of loans:
Unsecured Personal Loan
This loan option can be the fastest, simplest loan to apply for because the lender doesn't bother with information about your home. No collateral needed. The amount they approve you for and the interest rate they charge is all based on your credit history. These are typically loans for smaller amounts with shorter periods for payback. This is a viable option for home improvers who don't have a lot of equity in their home or have plans for improvements costing $9,000 or less.
Cash-Out Refinancing
Current mortgage rates make this an option for those with some amount of equity in their home. You should have some cash on hand to cover the closing costs, then compare those with your estimated expenses for your home improvements.
Cash-out ReFi is basically reworking your current mortgage to cash out a portion of the equity in your home. The cash from the equity is now yours to use on your remodeling project from your savings account. The advantages here are many. You may have a large amount of equity built up, which translates to a large sum of money available for your project. Your monthly mortgage payment could decrease with the lower rates available today. However, depending on how much money you use, you may end up basically starting over on your 30-year mortgage.
Credit Cards
Not all credit cards are right for this. For home improvements on credit, you need to look for cards with an introductory offer of 0% over a period of time that you can repay the amount before interest kicks in. The repayment period is generally 12 to 18 months. This option is usually best for smaller, less expensive improvement projects.
What Is a Home Equity Loan?
Home equity is the value of your home minus the amount you owe. The amount of a home equity loan is generally up to 85% of the equity amount. The amount of equity you have in your home matters to the financing institution. The minimum equity percentage for home equity loans is commonly 15% to 20% according to NerdWallet. Some lenders may require more based on individual criteria.
Receive a Lump Sum of Money
According to NerdWallet, home equity loans use your home as collateral and have fixed interest rates. This gives you a lump sum of money to use from your savings account. Then, you make monthly payments over a period of years. With low, flat interest rates available today, home equity loans are a viable option for financing a home improvement project. If you have a large amount of equity in your home, you may have access to a large sum of money for your project.
Longer Payout Period
Another advantage of home equity loans is the ability to pay them back over longer periods of time. Repayment periods can go from 10 to 15 years or more. In practice, it acts like an additional, smaller mortgage payment. If you miss payments and your house is the collateral, the bank has the option to take your house back.
Interest Rate on a Home Equity Loan
Interest rates for home equity loans average about 5%, according to Bankrate. The actual interest rate depends on the length of term and qualifications. Most advertised interest rates in this category are based on single-family homeowners with high equity and great credit scores.
Don't despair if your credit score isn't the best; you should still be able to find a financing option, but you may not get approved for the best available terms. You may have a lesser loan amount, higher interest rates or shorter repayment periods. Seek the advice of experts from reputable lending institutions.
Since we're all home now more than ever, being prepared for unexpected home repairs with a plan from HomeServe is important. Having a plan in place gives you peace of mind knowing that you can simply call our 24/7 repair hotline for covered breakdowns. See what plans are available in your neighborhood.