Best ways to upgrade your home for under $150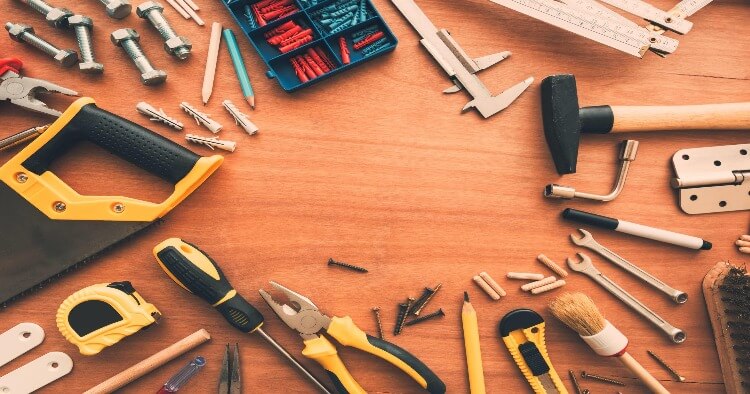 I've been in the mood to do some serious home improvements. (Probably from all the HGTV shows I watch.) But like so many homeowners - I worry about the impact that any serious renovations will have on my wallet. Walking through the aisles at your local hardware or HomeGoods store, you'll see some of the most attractive items have somewhat prohibitive price tags.

But don't be discouraged. There are plenty of ways to upgrade your home's appearance - and value - without racking up a big bill. Here's a few suggestions:
Affordable adjustments to the exterior
To me, nothing is better than enjoying a cool, autumn night. The weather is still nice enough for me and my family to sit outside and spend time together. Here are a few ways to improve your property's exterior aesthetic:
You can make your porch or yard seem more spacious and inviting by adding an outdoor dining table, according to BuzzFeed. While a complete patio furniture set will break the $150 threshold, the table itself probably won't, especially if you surround it with chairs you already have.
A set of backyard string lights with a soft yellow hue adds warmth to your backyard, according to Popular Mechanics - perfect for early-evening hangouts.
Even something as simple as setting up a new mailbox or putting a fall wreath on your door can do a lot to freshen up its appearance.
Simple storage hacks
Seasons are transitional, meaning you often feel compelled to turn over a new leaf one way or another. And decluttering the home is a good way to do that. But if you want to get organized, you need space for randomly strewn items. Here's how to make it - on the cheap:
According to Real Simple, it's a cinch to make custom cabinets for rooms in need of extra storage, using secondhand units, new paint and some wood trim. It'll can also cost less than $100!
Shelves are easy - and cheap - to add to any room in the house, especially those that appear to have a bunch of blank space on any of the walls. According to BuzzFeed, this addition can also be attractive to buyers, if you plan on showing the home in the near future.
Learn More About Home Repair Plans Near You
Energy efficient updates
What's better than an inexpensive upgrade to your house that also has the potential to save you additional money over time? (Who can say no to that?!) Consider some of these suggestions from Popular Mechanics:
Adding a ceiling fan can cut down on cooling costs, and it's less expensive if you add it to an existing overhead light fixture in any room.
Timers and dimmers will help lower your electricity bill by limiting average light usage (and intensity).
Efficient LED lights mounted under kitchen cabinets make it easy to prepare and cook meals no matter what time it is.
While home improvement is a fun way to make your home more comfortable and enjoyable, it's also important to be prepared ahead of time for unexpected home repairs. See how plans from HomeServe can help with the cost of covered repairs.