How Much Do GE Smart Ranges Cost?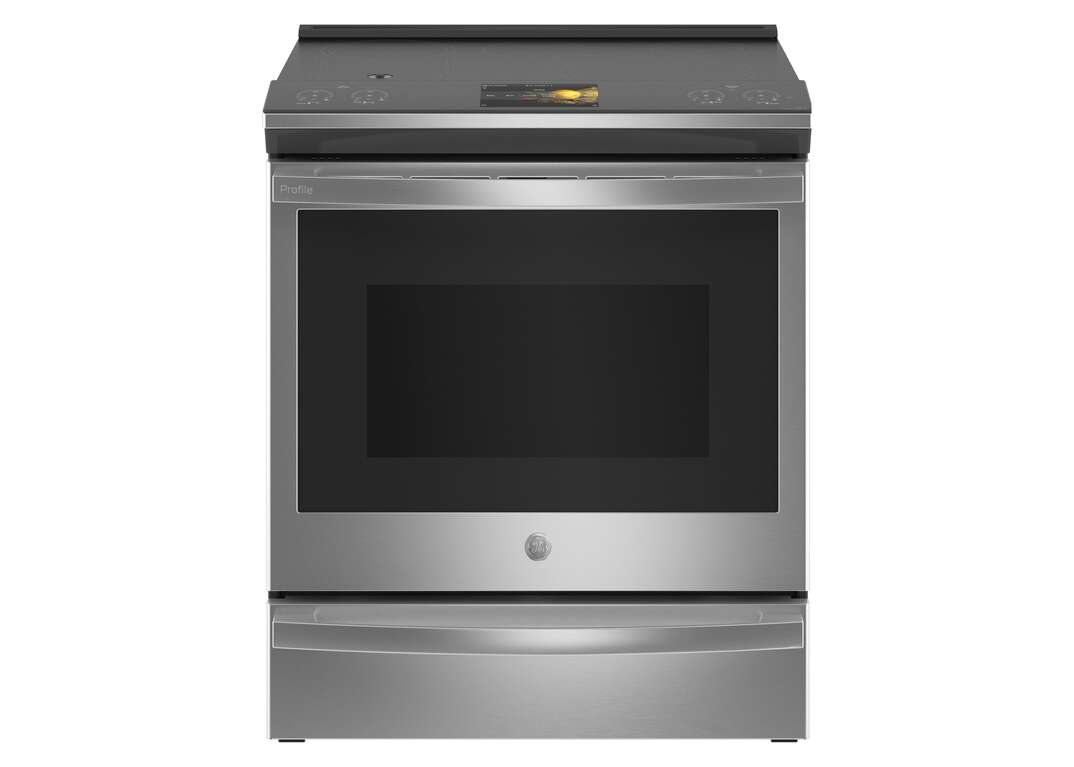 Manufacturer image
GE Smart Range Costs at a Glance
Entry-level GE smart range: $1,249
Mid-level GE smart range: $1,999-$3,499
High-end GE smart range: $4,199
Electric models: $1,249-$4,199
Gas models: $2,750-$3,499
If you've ever struggled with time management in the kitchen, a smart range could help. The smart technology gives you more control over your cooking.
This May Also Interest You: Samsung Smart Ranges: Smart Features and How They Work
GE smart ranges connect to the SmartHQ app on your phone, so you can preheat the oven from the car or adjust the temperature and timer from anywhere in the house. But the extra functionality comes at a price. Here's what you need to know.
How Much Does a GE Smart Range Cost?
GE smart ranges are available at a variety of price points. You can find an entry-level smart GE Profile range for as low as $1,249. The majority of smart Profile ranges cost between $1,999 and $3,499. If you want cutting-edge cooking features, expect to pay $4,199 for a top-of-the-line GE smart range.
Some of the factors that affect the price are:
Fuel type
Number of ovens
Special features
Installation type
On average, GE gas ranges are considerably more expensive than the electric ranges. The company makes a limited number of smart gas models at prices ranging from $2,750 to $3,499. If you prefer an electric stove, you'll have a wider selection. These models cost between $1,249 and $4,199.
GE Smart Range Models
GE makes both slide-in and freestanding smart ranges, each with different features and cooking modes. Regardless of the fuel you choose, freestanding models tend to be cheaper than slide-in ones. All models come with integrated Wi-Fi, so you can control them from the SmartHQ app.
The most affordable model in the GE smart-range lineup, the PB935YPFS, is a freestanding General Electric stove with a fingerprint-resistant top and an integrated air-frying mode.
Price: $1,249
Equipped with a convection oven and a no-preheat air-frying function, this slide-in electric oven range offers flexible cooking.
Price: $2,399
This slide-in gas range features front controls, an air-fry mode and a reversible griddle and grill.
Price: $2,849
More Related Articles
This glass-top stove features a convection oven, a sous-vide cooktop probe and Hestan Cue guided-cooking technology. Connect two elements on the induction cooktop to create a single large burner.
Price: $3,199
Designed with a gas cooktop and an electric GE Profile oven, this range offers precise temperature control. The oven comes with True Convection technology for high-heat cooking.
Price: $3,299
Model: GE PGS960YPFS
As the only GE Profile double-oven gas range, the PGS960YPFS offers convection heating, integrated steam cleaning and backlit touchscreen controls.
Price: $3,499
This convection oven is the brand's premium smart range; it features an in-oven CookCam camera, a precision cooktop sensor and integrated video-guided recipes.
Price: $4,199
How Does a Smart Range Compare With a Regular Range in Terms of Price?
Regular GE ranges are considerably less expensive than smart GE Profile ranges. The company's traditional electric ranges cost between $580 and $2,400. Standard GE gas ranges start at $580 and run as high as $2,500. In comparison, smart ranges tend to cost between $1,249 and $4,199.