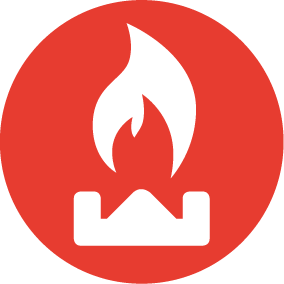 Gas Line Plus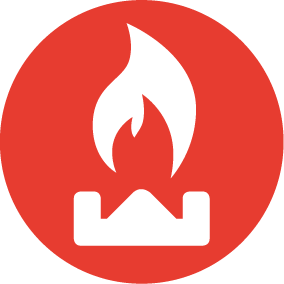 Gas Line Plus
30 Day Money Back Guarantee
Why choose this plan:
24-hour repair hotline
Local, licensed and insured technicians
One-year guarantee on all covered repairs
What's covered
Replace section of natural gas supply line
Repair/replace gas safety shutoff valve
Additional exterior restoration
Additional interior restoration
Repairs to an interior gas line can cost hundred of dollars*
Interior gas line problems can cause:
rotten egg odor smell inside or outside your home
inefficent or non-working heating and hot water system
issues with gas appliances
Unexpected problems with the interior gas line can happen at any time due to aging of the pipe or other problems and it's your responsibility to pay for any repairs if something goes wrong with the gas line throughout your home. Fire up your protection against unexpected repair costs with an affordable plan from HomeServe. Note: If you suspect you have a gas leak, please leave the area and call your gas company or 911 immediately.
*HomeServe national average repair costs as of June 2020. No charge for covered repairs up to your annual benefit amount. The plan does not include any service between the meter and the point of entrance into the home.
If you use natural gas to heat your home or run appliances, you know how important it is to keep things working. Problems with your home's natural gas line may happen due to an aging or deteriorating pipe, valve or fitting. It may be your responsibility to repair your privately owned gas line, which can be time-consuming and costly.

Be prepared for gas leaks and other complications with affordable Gas Line Coverage from HomeServe. This plan provides multiple service calls, up to $8,000 of annual covered repair costs. Plus and additional $1,000 for Exterior Restoration and an additional $500 for Interior Restoration. Keep your home safe and your gas line running with this home repair plan.
Frequently asked questions
What is the cancellation policy?
You may cancel within 30 days of your start date for a full refund; cancellations after the first 30 days will result in a pro rata refund less any claims paid (where applicable). Most basic homeowners insurance policies do not cover repair or replacement due to normal wear and tear of these components. If you find you have similar protection, you can cancel and receive a refund of your service agreement fee, less any claims paid (where applicable).
What quality of repair can I expect?
Local, licensed and insured technicians perform covered repairs, which are guaranteed against defects in materials and workmanship for one year.
Does my homeowners insurance cover this?
Many homeowners believe their utility companies or homeowners insurance is responsible for emergency repairs to the water, sewer, plumbing, electrical, heating and cooling systems, but the reality is that in many cases you, the homeowner, are responsible. Most basic homeowners insurance policies and local utility companies or municipalities do not cover repairs to or replacement of the major systems in and around your home.
HomeServe is an independent provider of home repair service solutions. For over a decade, we have helped homeowners protect against the expense and inconvenience of water, sewer, electrical, heating, and cooling home emergencies by managing affordable coverage, and offering a quality service. HomeServe, with an A+ rating with the Better Business Bureau, serves more than 4 million homeowners in the U.S. and Canada and dedicates itself to being a customer-focused company providing best-in-class emergency repair services through leading utility partners, municipalities and directly to consumers.
Plans from HomeServe help protect homeowners from the high cost and hassle of covered emergency home repairs with repair service plans that cover parts and labor to repair critical electrical, gas, heating, cooling, and water systems. These affordable plans provide repair service in an emergency through our 24/7 repair hotline by local, licensed, and insured technicians and come with a one-year guarantee* on all covered repairs. *Surge plans have 90 day guarantee.
*Surge Plans include a 90 day repair guarantee.