Heating and Cooling Combo Plan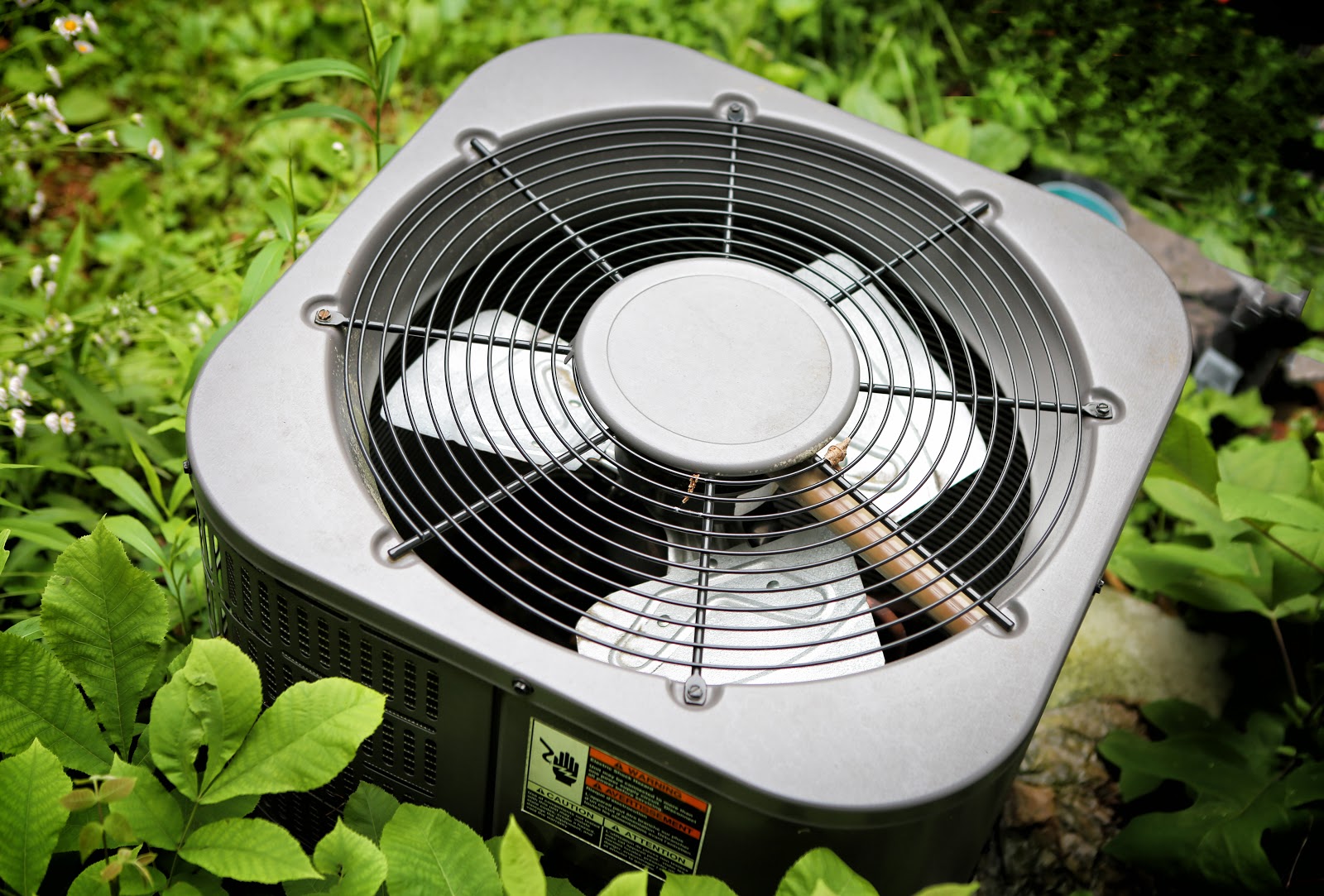 An HVAC system is a vital system to your home and typically homeowners rely on it all year round. It keeps you cool in the summer and toasty in the winter. So, when an HVAC breakdown happens, it can be pretty taxing and give homeowners unnecessary worries.
It is not unusual for these problems to occur at the most inopportune times, sometimes you need to have emergency services done. That's why HomeServe has its heating and cooling system combo coverage plans to protect your finances and home against the costs of covered repairs.
Please input a 5 digit Zip Code
What Is an HVAC Combo Repair Plan?
As a homeowner, you are responsible for the heating and cooling systems in your home. Your heating and cooling systems are complex and can weaken over time due to damage caused by normal wear and tear, age or lack of regular maintenance. Heating and cooling systems require a specialized HVAC technician for repairs, which can cost hundreds of dollars.

Our heating and cooling combo coverage plan from HomeServe will take care of covered repairs that are needed for your HVAC. This optional coverage can help protect you from the high costs of covered repairs.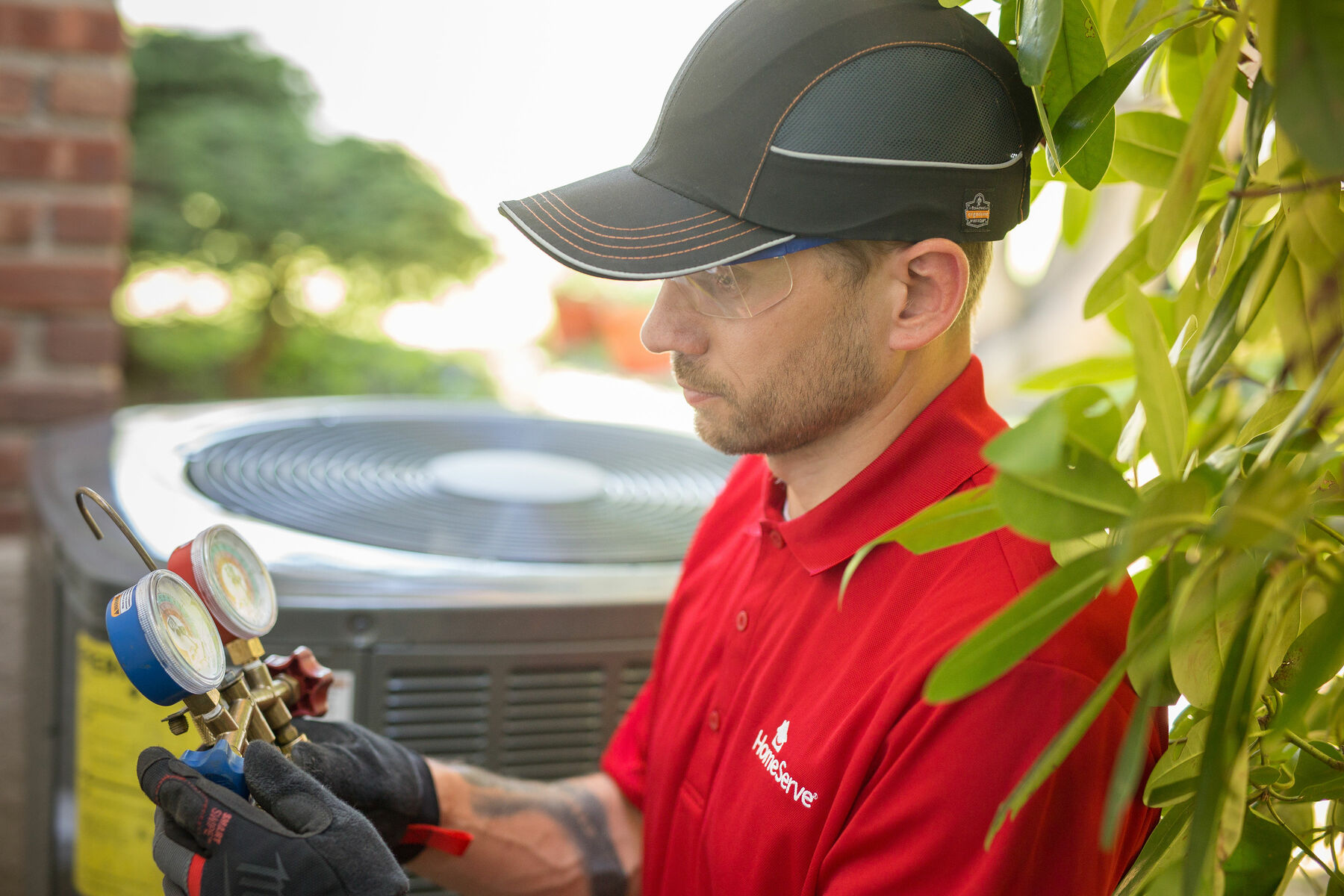 What Do HVAC Combo Plans From HomeServe Cover?
The HVAC combo plan from HomeServe covers the following types of heating and cooling problems including:
Pilots
Thermocouples
Pressure Switch
Regulator Valves
Blower
Low Water Cutoff
Barometric Damper
Air Scoops
Aquastat
Blower Motors
Blower Assembly
Fan Controls
Limit Controls
Fusible Links
Gas Valves
Homeowners are generally responsible for repairs to their HVAC system. When a problem occurs, this means that you will have to call for service and pay for the repairs. If you have an HVAC plan in place prior to a breakdown, payment for these services may be provided by your coverage from HomeServe.
Please input a 5 digit Zip Code
What Problems Can HVAC Systems Cause?
When you have problems with your heating and cooling system, it can leave you in a miserable situation. In the summer you can get miserably hot, and in the winter, you can get very cold. Your home should be where you feel the most comfortable. Some of the problems that you can face are:
Your furnace heating system can fail
Blower motor can fail
Pipes can freeze if they get too cold
Frozen pipes can cause pipes to burst
One of the many reasons to get a home protection plan from HomeServe is the 24/7 repair hotline for you to speak with someone. When you have a repair, you can call and we will send an expert HVAC technician to help you with your covered repair.
Are HVAC Combo Plans Worth It?
Each individual will have to decide if a protection plan for their HVAC is worth it, but we think so. Being prepared for future system breakdowns and repairs is a smart move. HVAC repairs can come with a pretty hefty price tag. So having a protection plan from HomeServe can help you deal with the covered costs and help protect your finances against unexpected repairs.
Frequently Asked Questions
What is the average cost of central heat and air units?

The average cost to have a new central heat and air unit replaced in your home is around $3,000 up to $7,500 or more. The exact unit that you choose will depend on the cost that you pay. You have to also consider the additional charges that go along with installing a new HVAC unit.
What HomeServe Customers Have to Say
At HomeServe, we are proud to have received thousands of four- and five-star reviews from our verified customers. Some examples of the reviews and ratings that our plan for repairing drainage systems has received include the following:
Summerville, SC (D. Colinco)

"The technician was honest. And found a solution to our hvac problem without any replacements."

South Euclid, OH (R. Francis)

"Technician was knowledgeable and was able to repair our furnace in a very timely manner."

Cleveland, OH (J. Adkins)

"Took the stress out of home repairs! Fast service

"The service was excellent and safe. The tech knew what he was doing and to me that was the most important thing."
Disclaimer: Coverage not available everywhere. Plan benefits, limitations and exclusions vary. To find specific plans available in your area, please use the zip-in feature on our site.
View HVAC Repair Articles
View Plans in your area
Please input a 5 digit Zip Code