City Utilities Bringing Optional Home Protection Plans to Customers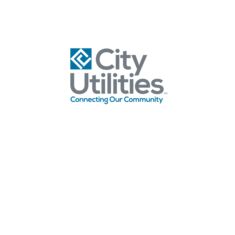 Springfield, Missouri – City Utilities customers now have access to enroll in optional home protection plans through HomeServe. The plans help to cover needed repairs to or replacement of the exterior water service lines and exterior electric lines that connect the home to the utility systems. The service plans aim to protect homeowners from the inconvenience and unexpected expenses associated with normal wear and tear repairs not typically covered by basic homeowner's insurance. The plans also take the hassle out of finding a qualified contractor to complete a repair as the plans come with a 24/7 emergency hotline and access to a network of local, trusted, licensed repair experts.
The service plans are priced at $4.49 a month for water service line coverage and $4.49 a month for exterior electrical coverage and provide up to $10,000 for covered water service line repairs and up to $5,000 for covered exterior electric repairs with no deductible.
"These optional, affordable service repair plans provide eligible homeowners with a smart and easy way to prepare for and help manage a home repair that can put a significant strain on a household budget," said Brent Baker, VP – Chief Customer Officer, with City Utilities. "While there is no obligation to sign up for these plans, we want to make sure that City Utilities customers understand that they are responsible for the service lines on their property. A service repair plan is a great way to get a little peace-of-mind."
For more information on these plans, including exclusions and coverage limitations, call 833-980-3522 or visit HomeServe.com/CU.
For additional information, please contact:
The optional service plans are made available through a partnership with HomeServe. Customers will soon receive information in the mail about the plans from HomeServe. The letters, which will come from HomeServe, will have the City Utilities logo on them to indicate that a partnership is in place and that the offer is legitimate.