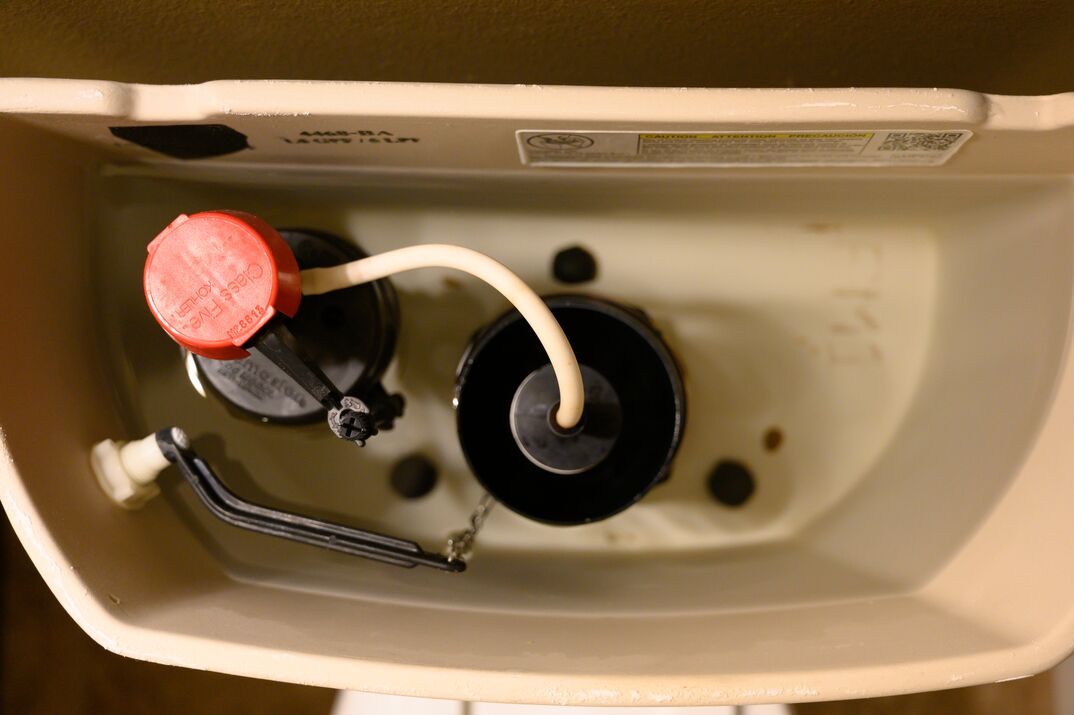 Steve B. is a customer advocate working for WSSC, and his mission is to help customers with complex issues.
This is how he met Marilyn P. of Fort Washington, Maryland, in July 2022 when her water was turned off after she had plumbing problems with her toilets that caused a high water bill.
Steve knew the water couldn't be turned on again until the plumbing issues were fixed, because, if the plumbing problem persisted, her water bills would continue to be higher than her ordinary usage and she wouldn't be able to pay.
"We can make adjustments to the bill if they qualify, but we can't make those adjustments until the issue is repaired," Steve said.
However, not many organizations were equipped to help homeowners with repair needs.
"I just tried to put her in touch with state agencies and charities and you name it," Steve said. "I tried to help her with whatever help she could get from wherever she could get it."
Adding to the challenge, Marilyn was wary about trusting people, and Steve had to earn that trust to obtain her cooperation.
"I did what I could, short of filling out paperwork on her behalf," he said.
"What a lifesaver," Marilyn said. "I'm telling you now that the toilet is flushing, the sinks are running, and I like the low-flow toilet."
Steve did more than help Marilyn seek aid. He worried about her and her ability to stay in her home, given the repairs it needed. He brought her bottled water to make sure she had something for cooking, bathing and drinking. Steve even negotiated with the local energy provider to prevent Marilyn's power from being shut off.
"I just wanted to see it through and taken care of," he said. "I guess it was sort of like being her grandson."
"Everyone calls me grandma," Marilyn said. "He is wonderful, and he saved my life in a way. He has really stepped up."
Marilyn needed all three toilets in her home replaced, and Steve turned to the HomeServe Cares Foundation in February. The Foundation supplies free emergency home repairs that impact quality of life, safety and sanitation. The Foundation is the charitable arm of HomeServe North America, one of the leading providers of home repair plans.
"We have a lot of our customers who have HomeServe (plans), so I knew about HomeServe Cares," Steve said. "I acted as a sort of go-between between the Foundation and her."
The Foundation reviewed Marilyn's request and dispatched Haynes Plumbing to her home to assess the situation and offer her some help by installing three brand new toilets in her home to stop the hidden water loss that was driving up her water bill.
"What a lifesaver," Marilyn said. "I'm telling you now that the toilet is flushing, the sinks are running, and I like the low-flow toilet."
Chris, the owner of Haynes Plumbing, made a stop at Marilyn's home to ensure that she was happy with the repair.
"It made me feel secure, that the owner came by to make sure that it was done properly," Marilyn said. "I'm just so grateful and thankful to the Foundation and to Steve. Thank you so much."
Published May 5, 2023