HomeServe Cares - Social Responsibility

Helping people in need, one home at a time.
At HomeServe, caring for people is in the fabric of our corporate culture. We recognize that everyone needs some help once in a while, so we take pride in giving back to the people and communities that we serve through the HomeServe Cares Foundation (HSCF). HomeServe Cares Pro-bono Repairs and Helping Hands programs are two ways the HSCF demonstrates our commitment to caring for people.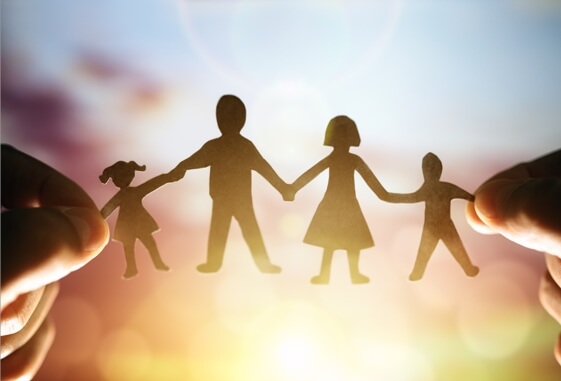 How it works
The HomeServe Cares program assists eligible homeowners with free repairs when they are faced with a service emergency. HomeServe will arrange for emergency repairs at no cost to the homeowner through HomeServe's network of local, licensed and qualified contractors. To be eligible, a homeowner needs to meet the following general criteria:
You have a home repair emergency and are without a service plan from HomeServe.

You meet the financial requirements of the program.

A delay in repairs may cause you serious health and/or safety issues.
View full eligibility requirements on the HomeServe Cares program before you apply below.
HomeServe Cares by the numbers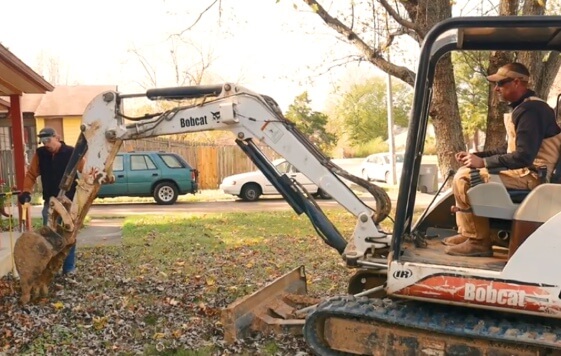 Saved those in need more than $486,000 in repair costs
Completed 215+ HomeServe Cares repair jobs
21 jobs completed and 70 people direct impacted in three months
Saved an average of $2,300 in repair costs as of June 2019.
Helping People in Need One Home At a Time
Across the country, HomeServe helps families in need by providing home repairs at no cost!
HomeServe Cares photos
Testimonials
Thankfully, HomeServe came along and really filled a huge gap for us. This was a god-send to us, because we would have had to keep kicking the can, year to year. It would have been five or ten years before we could have afforded this.

- Danny L., East Syracuse, NY

I want to thank everybody. I don't know where I'd be right now if I didn't have HomeServe. Mary Michell [at HomeServe] is my guardian angel!

- Evangeline G., Yonkers, NY

I've been trying to figure out how to address this issue. I couldn't. I didn't have the money. I'm really grateful.

- Robin S., Chattanooga, TN

I could do nothing but cry, because I would have had to go out and get a loan to get this fixed. Thank you for all you've done, from the bottom of my heart.

- Cedrick W., Montgomery, AL

It's starting to get cold at night, and my daughter has a newborn and a two-year-old. I didn't have any idea what I was going to do. Thank you, HomeServe.

- Jessica G., Albuquerque, NM

I tried to get [the central cooling system] replaced, but it didn't work out. I was trying to figure out how I was going to make it through the summer. When [HomeServe] called and said I was approved, all I could say was 'thank you, Jesus.'

When the problem started, I thought, we can't afford a new [water heater], so get used to taking fast showers. I was ecstatic and super grateful to have this installed.

- Celinette M., Orlando, FL

HomeServe has a great concept, I love the Cares program. Evangline would have been crushed trying to pay for this water line repair.

- Josephine O'Grady, O'Grady's Plumbing, NY
Spotlight story
Albuquerque, NM
The Rettinger family has not been thinking about home repair – in fact, it's been the last thing on their minds.
Since husband and father Dave went to the hospital with stomach pains, only to subsequently find out that he faces stage four cancer, the family has been focused on his treatment and keeping things as normal as possible for their three boys.
Several organizations and businesses in the Albuquerque have reached out to help the Rettingers once people heard the family's story. Among those was the Jewish Community Center, where Sarah regularly attended the gym.
And that's where Eric Maxon comes in. Eric is the president of the community center, but he's also the president of Steward's Plumbing, a family-owned business that's been doing business in Albuquerque for decades. Steward's Plumbing also is a HomeServe USA network contractor.
"How great is it to have a huge company help individual customers," he said. "You're going out of your way to make a difference in their lives."
Through his prior contact with the Rettinger family, Eric knew they would be a perfect candidate for the HomeServe Cares program. When he learned that their water heater wasn't only the home's original, but was taking five to ten minutes to produce hot water, he nominated them for the program.
HomeServe quickly agreed to the repair, and Steward's Plumbing was dispatched, but Eric decided to add his own special touch to the repair – installing a smart home water monitor. The device allowed the family to monitor their water usage and shut down their water service from a cellphone. Steward's Plumbing was able to install the new water heater – which is highly efficient and will help the Rettingers see both energy and water savings – and the smart home device within a single day.