How Much Do Kitchen Cabinets Cost?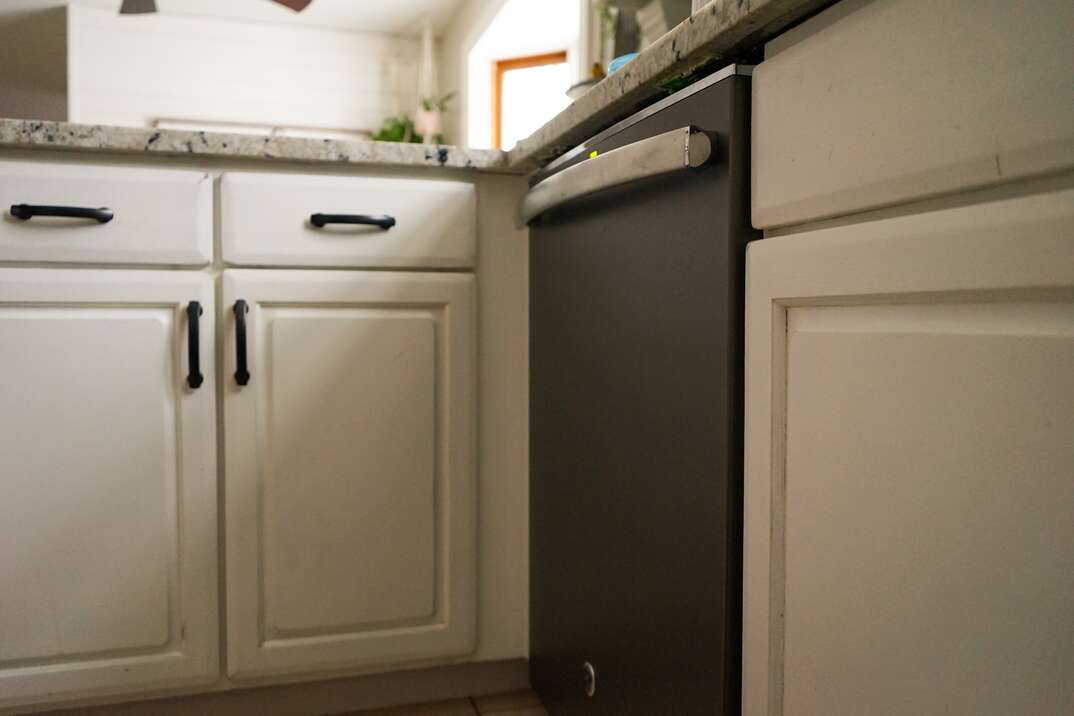 Kitchen Cabinet Costs at a Glance
Stock cabinet installation: $100-$300 per linear foot
Semi-custom cabinet installation: $150-$650 per linear foot
Custom cabinet installation: $500-$1,200 per linear foot
New kitchen cabinets are crazy expensive, right? Don't close the door on them just yet. While replacing your cabinets can be quite a pricey project, you may be able to upgrade your kitchen for less than you'd think.
This May Also Interest You: How Much Does It Cost to Paint Kitchen Cabinets?
Read on to learn about the different types of cabinets, materials, cost and other factors you should consider.
Kitchen Cabinet Prices
The biggest factor when determining overall price is the type of cabinet you're installing. There are three main types most homeowners can choose from: stock, semi-custom and custom. Each of these three provides their own benefits and can vary greatly in price.
Here's how they stack up: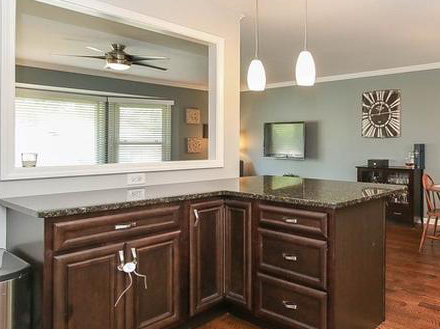 Stock
Stock cabinets are built by the manufacturer based on standard measurements. Because they come pre-built, they're the most affordable option available. It also means there's a lack of design options and customizability. If your kitchen has nonstandard dimensions, this can be a dealbreaker.
Stock cabinets, on average, cost $100 to $300 per linear foot installed, or $50 to $100 per linear foot for the cabinets alone. Before making a purchase, it's important that you check and double-check the dimensions of your kitchen as you will want the most accurate measurement possible.
Semi-Custom
If you have a larger budget or you're in need of custom sizing, semi-custom designs are a solid option. Semi-custom cabinets are stock cabinets with additional styling options and a wider range of dimensions. These cabinets are ideal for those who are looking for unique cabinets and who don't want to pay a hefty price for fully custom designs.
You can expect to pay $150 to $650 per linear foot installed, or $75 to $400 per linear foot for the cabinets alone.
Custom
If your priority is getting exotic designs and materials, or if you have very specific, nonstandard measurements, you may want to select the custom option. Custom cabinets provide the homeowner with endless customizability. Basically, you create whatever kind of cabinets you desire! While custom installs meet your exact specifications, you can also expect a substantial cost increase.
On average, you can expect to pay $500 to $1,200 per linear foot installed while materials themselves will cost between $300 and $750 per linear foot. Because custom cabinets are built to order, they can take several weeks to several months for delivery. You do get what you pay for, however; custom cabinets are typically made of high-quality materials that last decades.

New Kitchen Cabinet Cost by Material
After the type of cabinets, the material you choose will also play a big factor in how much money you spend on the installation.
With that in mind, here's what it would cost to install cabinets in a standard kitchen by material:
Wood veneer: $2,000 to $15,000
Laminate: $4,000 to $15,000
Wood: $5,000 to $25,000
Acrylic: $5,000 to $20,000
Stainless steel: $25,000 to $38,000
The materials should be one of the first things you consider when planning your cabinet installation. When making this decision, consider the mass appeal of the materials you choose. While exotic designs may look nice to you, they may not be as appealing to future buyers and could potentially lower the resale value of your home.
Plywood Vs. MDF Vs. Solid Wood
If you're going for wood cabinets, costs can vary based on the type of wood your cabinets will be made from. Here are the most common:
Plywood
Most semi-custom and custom installations will use a combination of plywood and solid wood. The cabinet boxes use plywood with real wood veneers for the boxes and solid wood or plywood with veneers for doors and drawers. Manufacturers use real wood for structural supports and sometimes the cabinet faces.
MDF
MDF, or medium-density fiberboard, is commonly used in stock and lower-end, semi-custom cabinets. MDF is also called particleboard. You can usually find these cabinets with a thin plastic veneer applied to the top.
Solid Wood
Believe it or not, it can be difficult to find a custom installation that is made out of 100% solid wood. This is because high-end plywood usually holds up better and doesn't warp in moist environments, unlike solid wood.
More Related Articles:
Is It Worth It to Remodel a Kitchen?
Remodeling your kitchen is a costly commitment — but that's not to say that it's a bad investment. First and foremost, your kitchen is one of the most used rooms in your home. Making sure it looks good and the appliances are functioning and up to date is important.
Remodeling your kitchen can provide you with one of the biggest boosts to your home's property value. The average cost of a minor kitchen remodel is around $21,000. You can expect to recoup about $17,000 of that for a return on investment of 81%. But less is more with kitchen remodels. A major remodel can cost upwards of $125,000, but the ROI is only around 54%.
What Comes First, Cabinets or Flooring?
When it comes to sequencing your kitchen remodeling project, the general rule of thumb is that you should install floors first, then cabinets. First, take out the cabinets, demo the floor, install the hardwood, sand and stain, install the cabinets and then install the countertops.
Experts recommend installing flooring before cabinets because it ensures the cabinets are at a proper height. It also provides flexibility and it's the best for the longevity of the cabinets.
However, if you plan on installing a floating hardwood floor, you should install the flooring after the kitchen cabinets are installed. This is because floating floors are meant to expand and contract. If part of the floor is trapped underneath the heavy cabinets, it cannot properly move. This can cause issues like including bulging, buckling and breaking.
Paint or Replace Kitchen Cabinets?
It is much cheaper to simply apply a new coat of paint to your kitchen cabinets than it is to replace them altogether. This is a solid alternative option for those who are simply looking to upgrade the appearance of their kitchen. Refacing the cabinets is another cheaper option.
However, there are some instances when your cabinets need more than just paint. Your cabinets are prone to wear and tear over the years. You'll want to think about replacing them if they're starting to warp, if the wood is showing signs of mold or if the doors no longer open and close properly.
Since we're all home now more than ever, being prepared for unexpected home repairs with a plan from HomeServe is important. Having a plan in place gives you the peace of mind knowing that you can simply call our 24/7 repair hotline for covered breakdowns. See what plans are available where you live.