Repairing an appliance costs how much?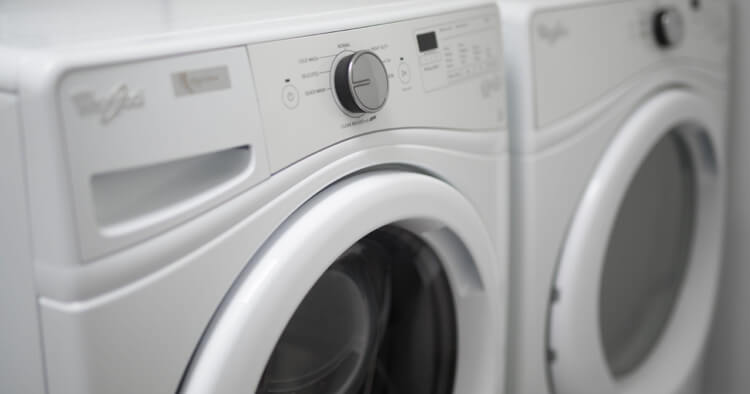 It seems like every year I'm caught off guard by the price to repair my essential household appliances. I never know if I'm paying too much.

That's why in addition to catching up on home repairs, I've made it my New Year's resolution to brush up on my appliance-repair knowledge. Next time I have a home appliance in need of repair, I'll be prepared with this handy cheat-sheet!
The laundry room
Washing machine:
The most common washing machine repairs deal with the seal or a faulty water level switch. Calling in an expert to fix the problem usually sets you back $150. But Fixr.com notes that some major appliance brands, like LG or Samsung can cost more to repair because parts are more expensive.
Dryer:
Like with other appliances, the cost to repair a dryer depends on the severity of the issue. While the average cost is $180 for minor repairs, a busted drum can set you back upwards of $400.
The kitchen
Refrigerator
Forbes interviewed an expert to find out that most refrigerator repairs are under $300. For more extensive repairs, it might just be worth it to buy a new unit.
Learn More About Home Warranty Plans Near You
Stove:
Well, it depends on if you have a gas or electric stove. Most professionals who specialize in home repair services charge around $200 all together to repair an electric stove, but upwards of $400 to fix a gas unit. Fixr.com explains this is because gas stoves have more complex components and the repair professional needs to be familiar working with gas.
Dishwasher:
This essential kitchen appliance will probably cost you around $300 to repair, but it's worth it for clean dishes! But, if a large-scale repair is needed you could be spending $500.
Garbage disposal:
Most garbage disposal repairs can be fixed quickly for around $100, unless it's part of a larger plumbing problem. Since new ones are relatively inexpensive, sometimes it makes more sense to purchase one instead of going through with a repair.
Microwave:
Your microwave can do some pretty amazing things, and since they're one of the least expensive kitchen appliances, so are their repair costs. A typical house call for a microwave repair is around $50.
Essential home systems
Garage door opener:
A lot can go wrong with your garage, which can be inconvenient and costly. HomeGuide.com estimates that common repairs, like with the opener, can cost anywhere between $85 and $290 depending on the severity of the problem.
Learn More About Home Warranty Plans Near You
Doorbell system:
A broken doorbell system is most likely the result of wiring in need of repair. Wiring installers can charge $150 to $350 for their services according to Thumbtack.
HVAC:
Life would be pretty miserable without air conditioning in the summer and heat in the winter. Most HVAC repairs run between $125 and $459 according to HomeGuide. For large repairs, like a leak or coil problem, you may need to spend $1,500 to get this system up and running.
Overall, the experts at Thumbtack estimate that the average cost for having a large appliance fixed ranges from $100 to $300. This is also dependent on the age, accessibility and how much an appliance repair company or professional charges for labor.
With a plan from TotalHome Warranty by HomeServe in place before a breakdown happens, you can stress less knowing that if an appliance needs repair you will receive help. With the three unique plans available from TotalHome Warranty, you can find the right plan for your repair needs.