How Much Does a Home Appraisal Cost?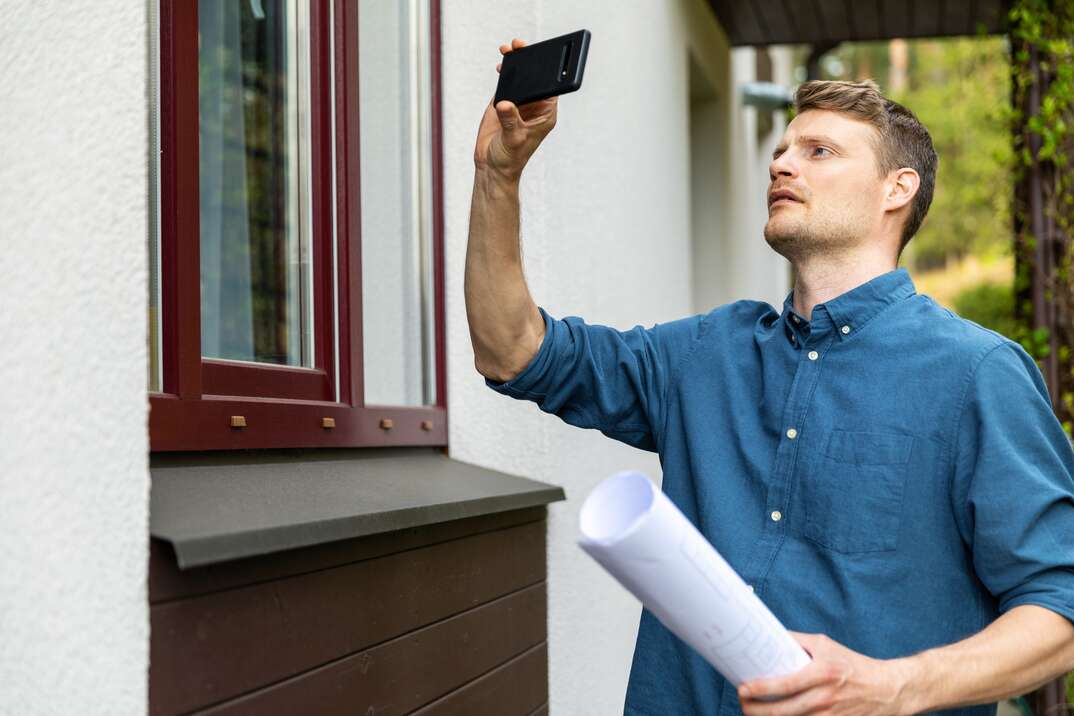 Appraisal Costs at a Glance
Price range for single-family home appraisal: $300-$450
Member Appraisal Institute appraisal: $2,000-$8,000
Looking to move, or to sell or refinance your home? In any of these cases, having your home appraised is a necessary step in the process. While it can be nerve-wracking, you can reduce your stress by arming yourself with knowledge on home appraisal costs.
This May Also Interest You: What to Expect When They're Inspecting: Your Home-Inspection Checklist
Read on to get apprised of appraisal prices.
What Is a Home Appraisal?
An appraisal is a process whereby a professional real estate appraiser comes to your home or a home you're considering for purchase, and gives an estimate as to the value of that home. This is a common practice when you're in the process of securing a loan for a home purchase, as a home appraisal must be done before a mortgage group will sign papers.
Who Needs to Get a Home Appraisal?
If you're looking to buy a home or putting a home on the market for sale, a home appraisal is a necessary step. This has to be done to determine the value of the home and in order for a mortgage group to give the OK for the lending process to proceed. Once the current market value of the house has been determined, the refinancing process can move forward.
How Long Does an Appraisal Take?
The length of time that it takes to do a home appraisal depends on a few different factors. The size of the home is going to be one of the biggest factors determining how long the appraisal process will take. There are many steps that have to be followed and certain items need to be finalized.
When the appraiser comes to your home, prepare for them to be there a good part of the day. They may spend as much as six to eight hours going over everything. The report for the final calculations for the home will be done in about a week, but it could take longer.
When Do You Get a Home Appraisal?
When you're in the home-purchasing process, it can be a fun and exciting time. You're nervous about all the paperwork and finances, and yet eager to get into your new home. If you've made a decision and are moving forward with the purchase, you have most likely already made an offer. Great, now slow your roll: You still need to get an appraisal in order to secure a loan from a mortgage company.
After an offer on the home has been accepted, then the appraisal appointment will be scheduled. The home will have to be inspected and will need to pass. Once that step is done, the appraiser will come in and do an assessment of the house.
How Do I Find a Professional Appraiser?
The mortgage company you're using (or even your real estate agent) most likely will have some recommendations for local home appraisers. Going online and doing your own independent research is also a wise way to go in finding a home appraiser.
Just like in any business, there are good and bad appraisers. You wouldn't want to go through this whole process just to have to repeat it because it wasn't done correctly the first time around. Ask your friends or real estate agent, or read online reviews so you can find the home appraiser that's right for you.
How Much Does an Appraisal Cost?
Getting an appraisal may be a mandatory step, but that doesn't mean it's free — and that price can vary depending on the specifics of the home you're having appraised. You could pay as little as $300-$450 on a single-family home, a sum typically added to the closing costs on a home.
Factors that can impact the cost of an appraisal include the value of the property, the size of the home, the condition of the property and how much information is needed. If the purchase you're making requires the elevated scrutiny of a Member Appraisal Institute appraisal (known as MAI), you're looking at between $2,000 to more than $8,000.
What Is the Home Appraisal Process?
The home appraisal process is a lengthy one and requires a lot of attention from the person inspecting the home. They have to make sure they are thoroughly assessing everything on their checklist and giving an accurate account of their findings. Some of the things they're examining are the condition and materials of:
Exterior walls
The foundation
Screens
The roof
Gutters
Downspouts
Floors
Walls
Trim
The structural integrity of the home
Upkeep of the home
Paint
Faucets
Door handles
Doors
Fencing
Patios
Fireplaces
All of these areas are going to be inspected by an appraiser, so if you're selling or refinancing your property, you're going to want to make sure these areas are in great shape. That'll improve the outcome of your appraisal. Minor changes that need to be made? Take care of it. It's going to help you in the long run with selling your home.
What Does an Appraiser Consider?
The main purpose for having an appraisal is to determine the general condition of the home. They're going to make a list of the condition of the things around and inside your home, letting you know if they meet the standards for what's needed or if they don't.
Many people choose to do some preparation work on their home before they have this done. That way they have a better chance of meeting the necessary requirements. Depending on what the appraiser reports, that'll determine the value of the home and whether the lending group will give its approval.
What Happens After You Get the Appraisal Back?
The finished paperwork will tell you whether the value of your home is correct. You want the value to come in at asking price, or higher.
If the appraisal comes in lower than what the asking price is for your home, some adjustments are going to need to be made. You do have the option to pull the deal and make the necessary adjustments to the home. To avoid that, you can make some upgrades and changes around the home *before *the appraisal is done. It may seem like a hassle, but it can help you in the long run.
What Hurts a Home Appraisal?
Appraisers are looking at the material and structural aspects of the home. Before the inspector arrives, it's a good idea to clean up the house. While a mess shouldn't hurt your appraisal, a nice, tidy home won't hurt either. Some of the things that can negatively impact your appraisal outcome are:
Neglecting repairs
Outdated styles
Attempting to hide needed repairs
Current market status
An inexperienced appraiser
An undesirable home layout
As a homeowner, it can be stressful dealing with home repairs. That's why being prepared with a home repair plan from HomeServe is a way to avoid dealing with costly repairs. When you have a plan in place, and a covered issue arises, simply call the 24/7 repair hotline and a local contractor will be sent to your home. See what plans from HomeServe are available in your neighborhood.