How Much Does It Cost to Install Crown Molding?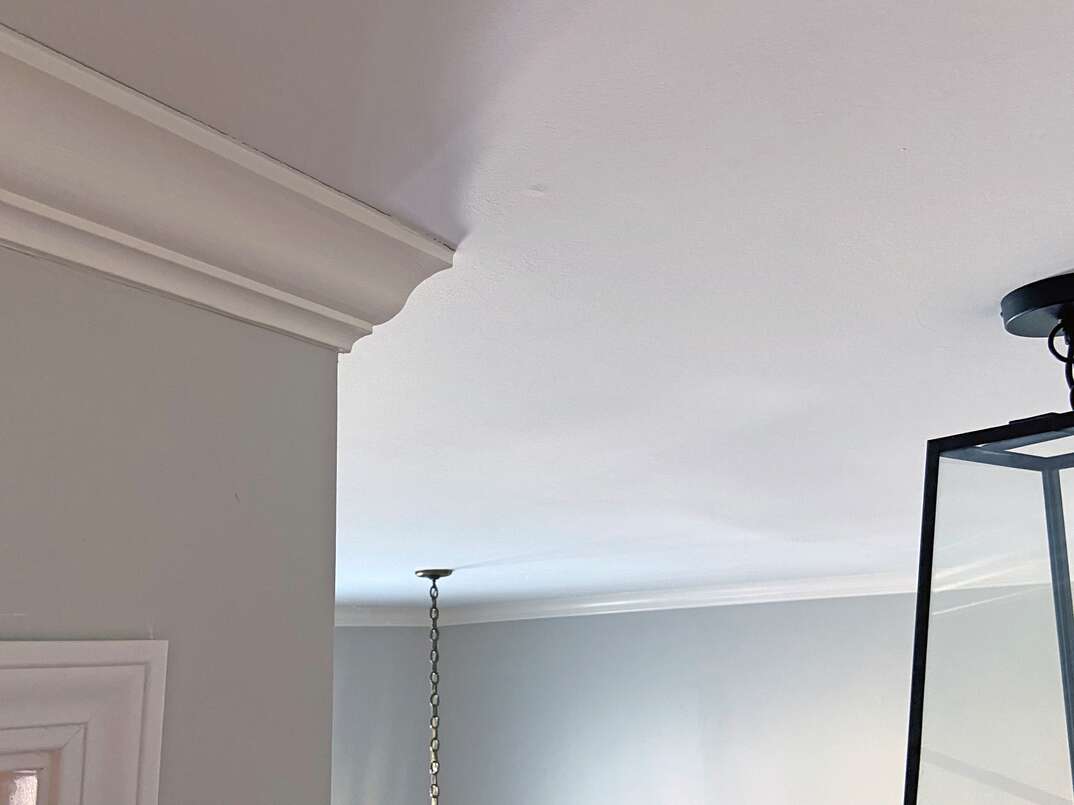 Crown Molding Costs at a Glance
Price per linear foot: $3.50 average; $1-$20 range
Installation cost per linear foot: $4-$15
Does your living room or dining room need a crown? Crown molding can act as an accessory in your home to add style and personality to any room. The overall effect is polished — but how much does elegance cost to achieve?
This May Also Interest You: Kitchen Cabinet Refacing: Pros and Cons
Whether a professional is installing your crown molding or you're doing it yourself, here's how much you can expect to pay and what the process looks like.
What Is Crown Molding?
Crown molding is a type of trim installed where the ceiling and wall meet. Think of it like baseboards for your ceiling. Originally, it was put in homes to ensure that juncture was closed and free of gaps. Now, crown molding is mostly decorative.
Is Crown Molding Outdated?
Crown molding comes in many different styles — from very thin molding that almost disappears in a room, to stylized, statement molding. Both have their place. A general rule of thumb is that if your crown molding matches the style of your house, it can elevate the look of your home. Heavy molding can make rooms look smaller, but painting the crown molding the same color as the walls can make your ceilings look taller.
Adding crown molding to your home may also boost its resale value, which means at least some buyers are still seeking the style.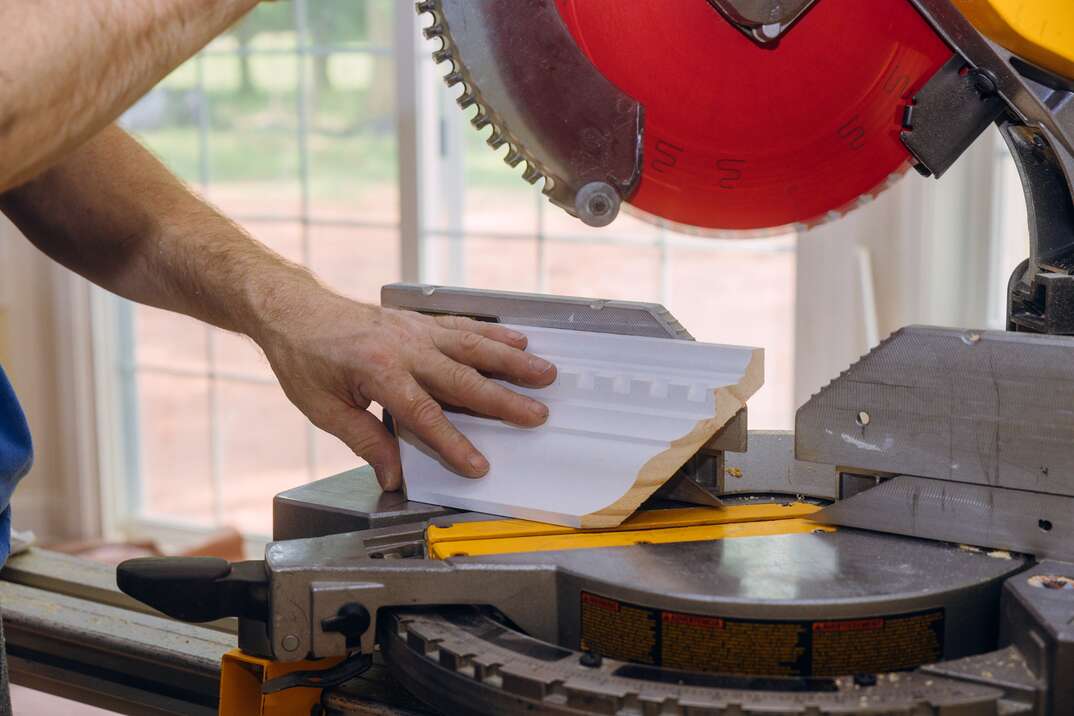 Can I Install My Own Crown Molding?
You might want to have a basic knowledge of construction, but you can most likely do your own crown molding. By doing it yourself, you can save on labor costs. Speaking of cutting corners, the hardest aspect of DIY crown molding is cutting the corners properly. You can buy a tool to make those cuts easier, or you take your measurements to the hardware store and ask a professional to make the cuts for you.
Materials can range from $1 to $20 per linear foot, with the average cost being $3.50 per linear foot.
How Do I Install Crown Molding?
These are the basic steps to installing your own crown molding:
Measure the room and mark where the studs are located.
Measure the room again (measure twice, cut once!) then cut the crown molding.
Hold the pieces up to the wall to ensure cuts were made correctly.
Use a nail gun to secure the molding in place.
Fill nail holes.
Touch up the paint.
How Much Does It Cost to Hire a Professional?
Price will likely be based on the size of the room where you are installing the crown molding in. The average cost per linear foot is $4 to $15.
More Related Articles:
Should I Paint or Stain Crown Molding?
Typically, you paint your new crown molding to match the trim that is already in your home to tie everything together. You can also stain it, but you'll want to do this process prior to installation and before you make any cuts in the wood.
What Do Different Types of Crown Molding Cost?
The material you choose for your crown molding can vary the look of the finished project as well as the total the project cost. Polystyrene foam, vinyl and MDF (medium-density fiberboard) are the cheapest options. MDF is common because it looks like and can be used like real wood, though it is less expensive.
Here are some of the most common crown molding materials by price per linear foot:
Polystyrene: $1 to $2
Vinyl: $1 to $3
MDF: $1 to $3
Solid Wood: $1 to $6
Polyurethane: $2 to $6
Plaster: $6 to $15
Exotic Wood: $10 to $40
Since we're all home now more than ever, being prepared for unexpected home repairs with a plan from HomeServe is important. Having a plan in place gives you the peace of mind knowing that you can simply call our 24/7 repair hotline for covered breakdowns. See what plans are available in your neighborhood.