How Much Does It Cost to Install Wainscoting?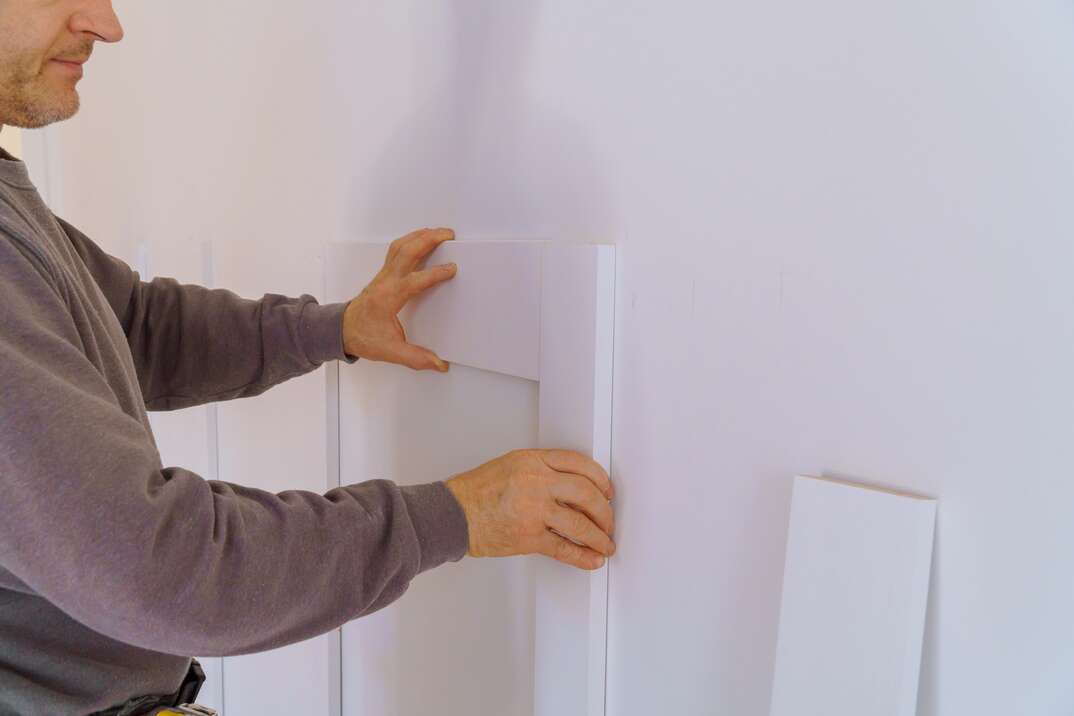 Wainscoting Installation Costs at a Glance
DIY Installation
Average materials cost: $13.20 per square foot
Installation equipment: $120
Average total cost for 10x10 room: $1,440
Professional Installation
Average materials cost: $14.40 per square foot
Labor cost: $90 per hour
Average total cost for 10x10 room: $2,520
Installing wainscoting is a straightforward and attractive way to decorate empty walls and create a traditional ambiance in a sitting room or home office. Wainscoting can transform your living space, add extra insulation and even cover up unsightly wall damage.
This May Also Interest You: What Is Wainscoting?
Below, you'll find out how to estimate the costs of your wainscoting project.

How Much Does It Cost to Have Wainscoting Professionally Installed?
Installation costs depend on the size of your room and the going rate for contractors in your area. It should take roughly 12 hours for professionals to install wainscoting in a 10-foot by 10-foot room at an average cost of $90 per hour, adding up to $1,080 for labor. The average costs for materials are around $14.40 per square foot, giving a total cost of $1,440. Therefore, expect quotes in the region of $2,520 for the entire job.
The cost of having wainscoting professionally installed varies widely and is dependent on the prices charged by local contractors. For example, the average cost to install wainscoting in a 10-foot by 10-foot room is just $2,300 in Denver, Colo., while an identical project would cost more than $4,000 in New York City.
How Much Does Wainscoting Cost to Install Yourself?
Installing wainscoting yourself can trim over $1,000 from the overall project budget. Installing 3 feet of red oak wainscoting panels around the entire perimeter of a 10-foot by 10-foot room should cost around $1,440, based on data from HowMuch.net. This includes the cost of the materials and the equipment you need. This figure doesn't include the cost of paint, so remember to factor this in when calculating the total cost if you want painted wainscoting.
The type of panels you choose will significantly impact the overall costs. If you choose an expensive wood such as cherry, or if you want panels with an intricate design, this will cost significantly more. Meanwhile, opting for wood veneer or plastic panels is a good way to save money and get the look of wainscoting on a budget.

What Goes Into the Overall Cost of DIY Wainscoting?
The largest expense is the panels. Mid-range panels cost around $13.20 per square foot, adding up to a total materials cost of $1,320 for a 10-foot by 10-foot room.
You'll also need some basic equipment to install wainscoting, which should cost around $120 to purchase from a DIY store. If you already have some of the equipment from previous projects, or if you can borrow it from friends or family, this will shave a little off the overall installation cost.
More Related Articles:

How Does the Cost of Wainscoting Compare to Shiplap?
Shiplap siding is a significantly cheaper option than wainscoting. To install 3 feet of shiplap around the bottom of a 10x10 room, you should expect to pay somewhere between $400 and $500, according to Remodeling Expense. This includes the cost of mid-range materials and professional installation.
However, bear in mind that installation costs are dependent on local labor prices. If you're on a tight budget, it's a bit easier to install shiplap yourself than wainscoting. The materials for DIY shiplap cost under $200 for the same size room, making it an affordable project for homeowners on a very tight budget.