How Much Does It Cost to Remove, Replace or Install Carpet?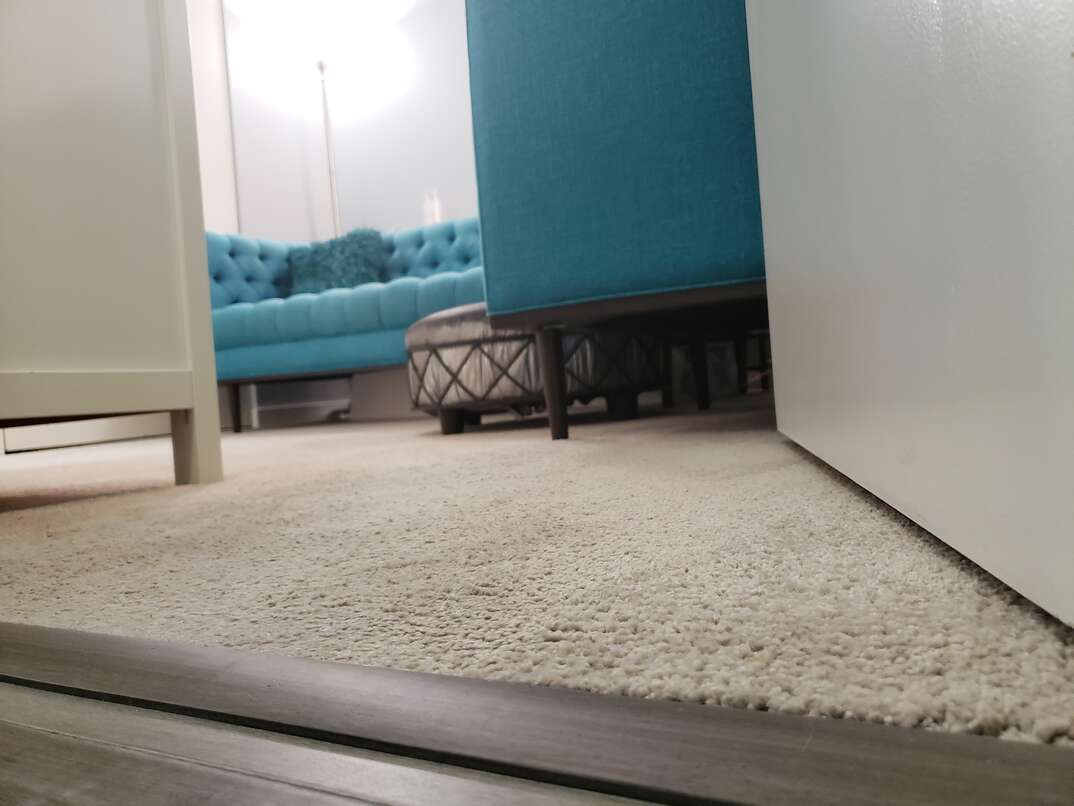 How Much Does It Cost to Remove, Replace or Install Carpet?
Carpet Costs at a Glance:
Carpet price: $1-$20 per square foot; $10-$180 per square yard
Carpet removal: 11-22 cents per square foot; $1-$2 per square yard
Removal and installation: $7-$12 per square foot; $64-$110 per square yard
Subfloor replacement: $900-$2,000
Labor: 5 cents to $2 per square foot
Cost to carpet a 10-foot by 12-foot room: $200-$900
Cost to carpet 1,000 square feet: $7,000-$12,000
Carpeting is a floor covering that can go a long way in improving your home's interior appeal. It gives your flooring an attractive, warm and inviting appearance, and it comes in a range of materials, styles and thicknesses to meet the needs of budget-minded consumers with disparate tastes and preferences.
This May Also Interest You: Here's How to Clean Your Hardwood Floors for That Flawless Shine
A full carpet installation comprises removing the existing carpeting, fixing the subfloor, setting the carpet pad and, finally, unrolling, stretching and stapling the new carpet into place. Carpet installation costs vary by carpet type, material, location and subfloor.
Kind of Carpet Affects Cost
Typically, carpeting is sold by the square yard, and its average width is 12 feet. Cost can range widely based on the type of material and depth. Most carpeting prices are given in square-foot and square-yard measurements.
When purchasing carpet, cost is one of the most critical aspects to examine, but carpet pricing depends on several factors — including they type. For instance, some carpet brands are only designed for residential use, while others are solely for commercial use; the latter are usually more expensive.
Also, carpets that are commercially branded attract a higher price because they're considered more durable. The type of fiber also significantly affects the price of the carpet. Wool fibers are viewed as a luxury and will be more expensive than olefin, for example, which is mainly used for commercial purposes.
Synthetic carpet fibers, such as polyester and nylon, are average-priced and commonly used for residential flooring.
Carpet construction is also a critical factor that determines the price. Some of the common types of carpet styles are cut, loop and a combination of those two styles, often called "cut and loop." Typically, thicker carpets are more expensive.
Other Factors Carpet-Price Contributors
Carpet prices are usually set by the dealers, and depend on the size, weave, rarity, color, age, design, condition and quality of the fibers. All these factors play a role in the final price. The room size, product type, manufacturer, extra materials and services, and installation can also contribute to carpet prices.
Carpet Cost Per Square Foot
Although many factors we've mentioned go into determining the average cost of carpet, all things considered, room size is the primary factor that influences the price. Typically, carpet prices average $1 per square foot for cheap materials like polyester and olefin to about $20 per square foot for the expensive materials like wool. The bottom line is to balance your preference with your budget.
Carpet Cost Per Square Yard
The square yard is another measurement used in carpet pricing. Typically, you can expect to pay $10 to $180 per square yard. When requesting quotes, it's crucial to ask if the price is per square yard or square foot.
Carpet Costs by Type and Material
A carpet's material impacts its cost, durability, sustainability and stain resistance. In the market, you'll find an abundance of carpet materials, each with its upsides and downsides. Some of the most common carpet materials include:
Wool Carpet
Wool is a natural fiber used to make soft, dense and luxurious carpets. It's an excellent insulator, resists fraying and crushing, and is one of the longest-lasting carpet fibers. Wool is eco-friendly, has an excellent ability to resist stains and is flame-retardant. The main limitations of wool are that it absorbs moisture and can develop mold and mildew if installed in damper areas in the home, such as the basement. Also, it's more prone to static and fading because it's a natural fiber. Plus, it's not resistant to insects.
Wool carpets can cost anywhere from $4 to $20 per square foot, but average between $5 and $7 per square foot.
Loop Pile Carpet
This type of carpet is more common in high-traffic areas of homes, and in commercial establishments. The carpets consist of uncut yarn. The loops link to the backings on either side, making them extremely durable and resistant to imprints.
Loop pile carpet pricing ranges from $1 to $5 per square foot.
Cut and Loop Carpet
Manufacturers merge loop and cut pile styles to create intricate designs and patterns that add texture and dimension to a room. This style is unique and masks lines easily, which makes it the perfect choice for medium- to high-traffic areas.
Cut and loop carpet pricing ranges from $1 to $10 per square foot. Cut and loop carpets can combine different colors to create decorative styles, which can cost $25 to $45 per square yard or $2.78 to $5 per square foot.
Carpet Replacement and Removal Cost
If your carpeting is stained, worn, faded or torn, you can consider repairing it instead of replacing it. Consult a carpet-repair expert to dye the area, remove the spot or put a patch over a tear, usually at a lower cost than installing new carpet. Ask for a quote to get an idea of much it'll cost before making your final decision.
When you want to replace your existing carpet, you'll need to remove it before you can install new carpeting. The cost of removing carpet ranges from 11 cents to 22 cents per square foot or $1 to $2 per square yard. That amount includes labor, waste disposal and cleanup, and the removal process, on average, takes about three hours. After removing the old carpet, the installers can get to work.
The cost for both procedures ranges from $64 to $110 per square yard or $7.11 to $12.22 per square foot. The national average total for installing new carpet is $500 to $2,000.
Labor to Install Carpet
In determining the labor cost for installing new carpet, it's helpful to understand the steps involved. For example, if the subfloors or underground plumbing systems are damaged, repairs should be completed before installing the carpet.
Most homes have standard plywood as the subflooring. If replacement is deemed necessary, the old plywood must be removed, of course, before the new sheets are installed. Installing new plywood ensures the surface is smooth and even in order to prevent squeaking when you walk on it. You'll need about $900 to $2,000 to install a new plywood subfloor.
The labor cost for installing new carpet ranges from 5 cents to $1 per square foot. That cost usually excludes removing the old flooring and repairing the subfloor. Some projects, like stairs, call for greater expertise and can cost an extra $1 to $2 per square foot.
FAQs
How much does it cost to carpet a 10-foot by 12-foot room?
A 10-foot by 12-foot room translates to 120 square feet. When carpeting any room size, it's advisable to add a waste factor to the room's length and width. A waste factor is a coefficient that's included to account for oddities and irregularities associated with the carpet type and room geometry.
If you include a waste factor of 10% on 120 square feet, 132 square feet of carpet would be needed for your project. The average cost of carpeting a 10-foot by 12-foot room ranges from $200 to $900.
What is the average cost to carpet 1000 square feet?
Carpeting many adjacent rooms in your home or an expansive space with the same flooring helps to give continuity to the space. In normal circumstances, carpeting one big room is more affordable versus carpeting many small adjoining rooms, as labor costs are usually higher for multiple rooms. You'll need about $7,000 to $12,000 to carpet a 1,000-square-foot space, and the cost will mainly depend on the carpet type.
How much is it to carpet an entire house?
The cost of carpeting an entire house mainly depends on the size of the house, your location and the type of carpeting you plan to install. Although pricing for this task varies significantly, on average, you can expect to pay $7 to $12 per square foot or $63 to $108 per square yard. In this case, a space measuring 10 feet by 14 feet will cost between $980 and $1,680.
Homeowners typically carpet three to four rooms at once. For an 860-square-foot space, installing nylon carpet will cost $4,000 to $4,500 at the low end, $4,600 to $5,200 for an average product and more than $5,300 for a high-end product.
On the other hand, wool carpet for that 860-square-foot space will run about $5,680 to $6,200 at the low end, $6,300 to $6,900 for an average product and at least $7,000 for high-end products.
In this case, the best way to determine the cost of installing carpet in the entire home is to take measurements of the rooms or space where you want carpet. You can then choose your ideal carpet style and material to arrive at the actual cost of the project.
These costs are inclusive of underlay and installation, but will differ according to location, product and contractor.
When carpeting your home, you should also consider other additional costs to be fully prepared for project financing. These ancillary costs include:
Molding. This component is installed at the exterior edges of the room and helps give a clean, neat appearance. In this case, you'll need to add or replace the molding in the room. The size of the room and the type of molding required impacts the cost.
Padding. If you want a soft carpet, it's crucial to install the correct underlay for your carpet.
Carpet removal. If you plan to replace your older carpet, you'll need to factor in the cost of removal. Depending on the size of the room and the contractor, you may need $100 to $300 for this component.
How much is it to replace carpet with hardwood?
If you're replacing hardwood with carpeting, you'll pay $3.50 to $11 per square foot if the carpet is installed on top of the existing hardwood. But if you plan to remove the hardwood first, it'll cost an extra $1 to $3 per square foot.
How much does it cost to carpet stairs?
Carpeting on stairs is usually priced differently because of the specialized skill needed and additional tools. On average, you can expect to pay between $150 and $600 to carpet stairs, including new carpet for the landing. Some contractors will charge per step, and that ranges from $10 to $45 per step. Polyester, olefin and pile nylon are the best carpet materials for stairs.
Since we're all home now more than ever, being prepared for unexpected home repairs with a plan from HomeServe is important. Having a plan in place gives you the peace of mind knowing that you can simply call our 24/7 repair hotline for covered breakdowns. See what plans are available in your neighborhood.