How Much Does Bamboo Flooring Cost?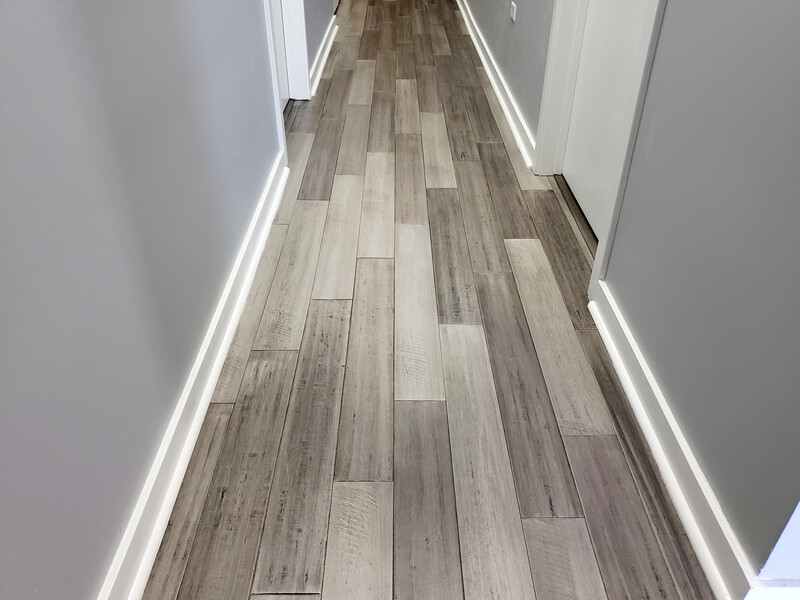 Bamboo Flooring Costs at a Glance
Price per square foot: $5-$15
Installation: $4 per square foot
Cost for a 250-square-foot room: $2,000
Total cost for an average-size home: $7,000-$20,000
Compare to hardwood: $6-$25 per square foot; $3-$5 per square foot, labor
Redoing your floors is a home improvement you can make that can instantly transform the character of your house. To that end, an increasingly popular alternative to conventional hardwood is bamboo flooring. It's easy on the eyes, and also relatively easy to install. And if eco-friendliness is part of your personal platform, you can stand firm on this sustainable flooring option. Oh and, by the way, it's also generally cheaper than hardwood.
This May Also Interest You: Here's How to Clean Your Hardwood Floors for That Flawless Shine
Read on to learn about the types of bamboo flooring and their associated costs, as well as how they compare to other flooring options.
Bamboo Flooring Costs
There are varied quality levels you can choose from when you're picking out your bamboo flooring. The quality grade you choose will determine how much you pay for it. If it fits within your budget, you may want to go for the middle to high range in order to ensure you have sturdy, sustainable flooring in your home.
Strand woven bamboo is one of the strongest types you can get, and it'll cost you more as a result: up to $15 per square foot. Other kinds of bamboo flooring to consider in addition to strand woven include:
Tongue and groove
Vertical
Horizontal
Parquet
What Is the Cost of Bamboo Flooring for a 250-Square-Foot Room?
Keeping in mind that total cost will vary by total square footage and the grade of bamboo you select, on average you should expect to pay around $2,000 for 250 square feet.
How Much Does Bamboo Flooring Installation Cost?
You can expect to pay between $7,000 and $20,000 to install bamboo flooring in an average-size home. Prices break down like this:
$5-$15 per square foot
$4 per square foot for labor
Is Bamboo Flooring Cheaper Than Hardwood?
Hardwood is generally more expensive than bamboo. For comparison to the above bamboo prices, the costs of hardwood flooring break down like this:
$6-$25 per square foot, and possibly more
$3-$5 per square foot for labor
Are Bamboo Floors Better Than Laminate Flooring?
If you're trying to stick to a strict budget, you'll have to decide which attributes of the flooring material you go with are most important to you. Between laminate flooring or bamboo flooring, laminate is going to be the more affordable option. In most cases, there's less to worry about with laminate flooring in terms of damage.
Laminate flooring is scratch-resistant and can last a long time. The downside is that it can warp in places if it's not meticulously installed. You also need to consider the look that you're going when deciding between the two.
Does Bamboo Flooring Scratch Easily?
When it comes to flooring, you get what you pay for in most cases: If you spend a bit more on your product, you can get better quality; and the better the quality bamboo flooring you get, the more scratch resistant it'll be. Bear in mind that it doesn't matter how high-quality your bamboo flooring is, it ultimately can incur scratches — so manage your expectations on that front, and exercise the appropriate care and caution.
How to Treat a Scratch on Bamboo Flooring
The first step in treating a scratch on your bamboo flooring is to clean the area around the damage thoroughly with a hardwood floor cleaner. Then dry it all with a dry cloth and finish it off with shellac to prevent it from becoming any worse.
What Are the Problems With Bamboo Flooring?
Just like anything, bamboo floors have their pros and their cons. We've already covered the major benefits, including aesthetics, durability and affordability. Some of the drawbacks include:
Often contain volatile organic compounds, or VOCs
Damage from carbonization
Susceptible to humidity
Vulnerable to moisture
Prone to scratches
Require diligent cleaning
Since we're all home now more than ever, being prepared for unexpected home repairs with a plan from HomeServe is important. Having a plan in place gives you the peace of mind knowing that you can simply call our 24/7 repair hotline for covered breakdowns. See what plans are available in your neighborhood.