How Much Does It Cost to Install Bamboo Floors?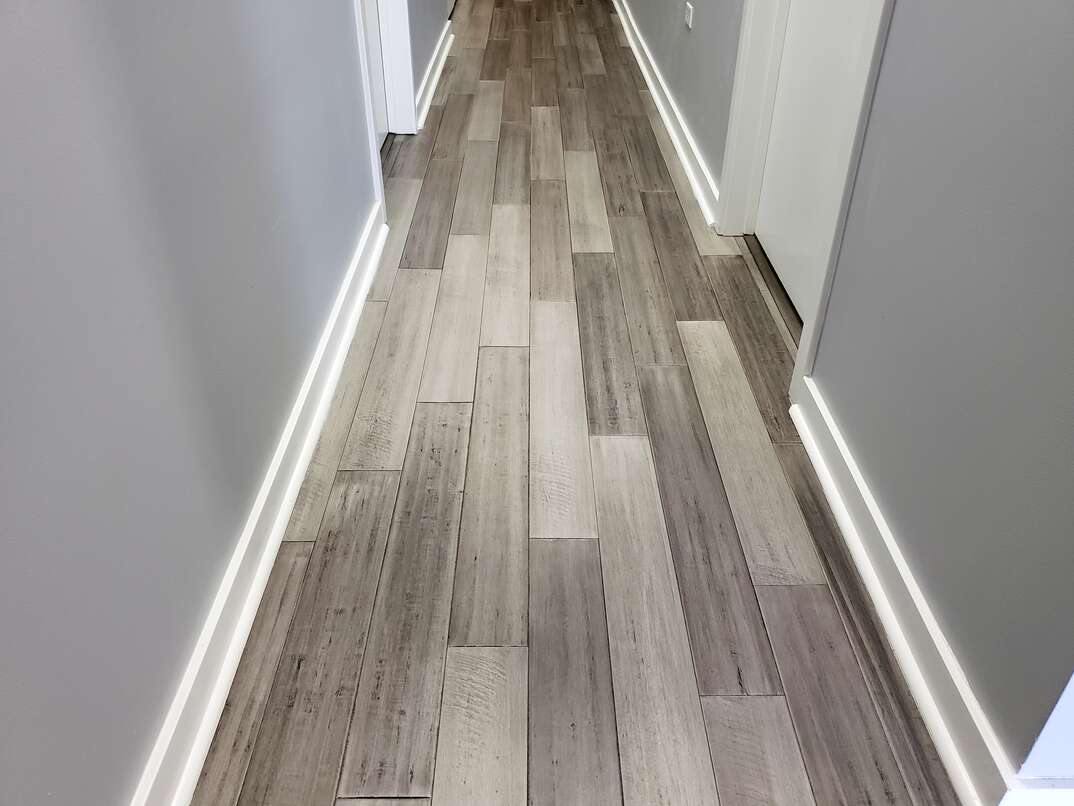 Bamboo Flooring Costs at a Glance
Average cost for 300 square feet: $1,800-$2,600 (CAD 2,250-CAD 3,300)
Average cost for whole house: $7,000-$20,000 (CAD 8,800-CAD 25,000)
Engineered bamboo: $1.50-$6 (CAD 2-CAD 7.50)
Strand-woven bamboo: $3-$5 (CAD 3.75-CAD 6.30)
Solid bamboo: $1-$5 (CAD 1.25-CAD 6.30)
Installation costs per hour: $30-$40 (CAD 38-CAD 50)
Average total installation cost: $480-$1,600 (CAD 600-CAD 2,000)
If you're tired of the old, woolly carpet or dinged-up flooring in your home, it might be time to rip it out and make room for bamboo. You can enjoy the luxury of smooth, nice-looking bamboo flooring with an eco-friendly touch.
This May Also Interest You: Hardwood Floor Installation Guide
You'll need to take bamboo floor installation costs into consideration and make a plan for which type of bamboo flooring to use.
How Much Does a Bamboo Floor Cost?
According to Forbes, cost estimates for bamboo flooring can range from $1,800 to $2,600 (CAD 2,250 to CAD 3,300) for 300 square feet. The average cost range nationally for a 2,500-square-foot home is $7,000 to $20,000 (CAD 8,800 to CAD 25,000).
The average costs for flooring material also vary depending on the type of flooring you install. They have different characteristics, so taking the time to research and make a plan is worth it.
Engineered Bamboo Flooring
Made of a thin layer of veneer on top of plywood or fiberboard, engineered bamboo floor costs are typically between $1.50 and $6 (CAD 2 and CAD 7.50) per square foot. This type of flooring is known for its durability.
Strand-Woven Bamboo Flooring
This option is made of woven strands of bamboo that are compressed through pressure and heat. This is the strongest option available, resisting scratches and dings. It also holds its finish well. The price range is $3 to $5 (CAD 3.75 to CAD 6.30) per square foot.
Solid Bamboo Flooring
Also called vertical bamboo flooring, this option doesn't look as much like bamboo as other options. The color is variable, including an option that is smoked to produce a darker grain. Solid flooring resists moisture better than other bamboo flooring. It is reasonably durable. The price range is $1 to $5 (CAD 1.25 to CAD 6.30) per square foot.
Is Bamboo Flooring Worth It?
So, is bamboo flooring a good choice for homeowners? You'll have to weigh the pros and cons. Bamboo is good because it's cost-effective, eco-friendly and can be three times more durable than other wood flooring. The downsides are that bamboo is not waterproof, so it can bow and swell, and it gets dings and scratches easily. Also, low-quality bamboo flooring is not durable.
More Related Articles:
How Much Does Installation Cost?
Bamboo flooring installation costs depend on whether you use a contractor or put in the floors yourself.
The costs are easy to figure. According to Forbes, hiring a flooring contractor costs $30 to $40 (CAD 38 to CAD 50) an hour. With a small job taking about two days and larger jobs taking five days, the total cost of labor is anywhere from $480 to $1,600 (CAD 600 to CAD 2,000).
That said, going DIY is an appealing option, but you've got to take the proper safety measures. The main safety measures include wearing safety glasses and establishing a cross breeze in the work area. The installation involves glues, so you must have good ventilation.
The Home Depot carries bamboo planks, so buying bamboo flooring is a relatively easy process. Just measure out your square footage and be sure to buy the flooring type that fits your needs.
How Does the Price Compare to Hardwood Floors?
Installation costs for a hardwood floor are generally higher than bamboo flooring. With the cost of materials and man-hours combined, engineered wood costs $6.40 (CAD 8) per square foot, and solid wood costs $7.80 (CAD 9.75) per square foot.
For a 2,500-square-foot house, this equals $16,000 (CAD 20,000) and $19,500 (CAD 24,400), respectively.
If you install hardwood floors yourself, expect to pay $7,250 (CAD 9,000) and $9,500 (CAD 11,900). Higher-end bamboo costs are similar, but the economical options are significantly cheaper, even with professional installation.