How Much Does Radiant Floor Heating Cost to Install?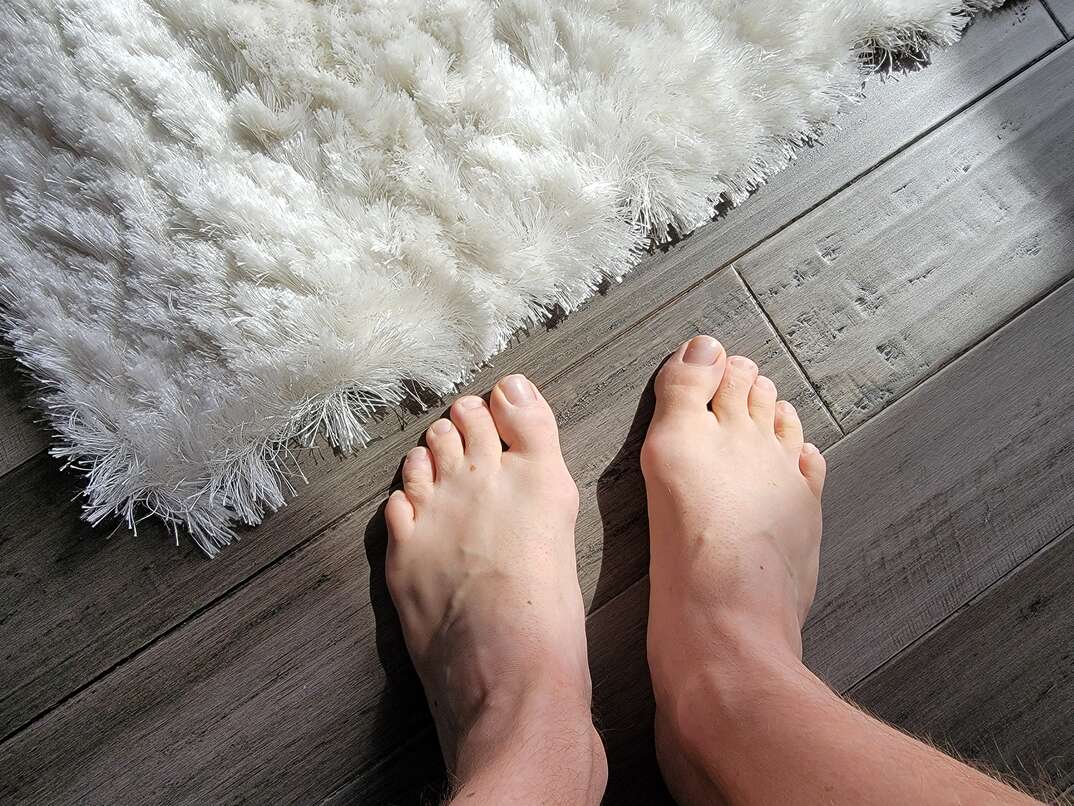 Radiant Floor Heating Costs at a Glance
Hydronic system installation: $10-$16 per square foot
Heated-air system installation: $14-$20 per square foot
Electric system installation: $16-$25 per square foot
Average price for bathroom installation: $600
Average price for whole-house installation: $18,000
Imagine it: You wake up on a cold winter morning, and you put your feet down on your wood floor. It's warm! You shuffle out to the kitchen to make a cup of coffee, and the tile is warm, too. So is the carpet in the living room and the stone in the bathroom. In fact, this is just a side effect of radiant floor heating; while the system keeps your toes warm, it can also heat your entire home.
This May Also Interest You: Don't Get Cold Feet! Everything You Need to Know About Radiant Floor Heating
If you're in the middle of a renovation or remodeling project, you might be thinking about adding radiant heating under your floors. It's a nice added luxury for your bathroom or kitchen — but it's also an energy efficient way to heat your entire house. Here's how much it'll cost to install.
What Is Radiant Heat and How Does It Work?
Radiant heat is produced through the process of infrared radiation. Coils or tubes are installed underneath your flooring, and heat transfers from the warmed coils to the surrounding air. Convection causes warm air to rise, circulating it around the room. You have full control of when the heated floors are on or off. It takes 30 to 60 minutes for the floors to heat completely.
You can install radiant heating under almost any type of floor — wood, tile, stone, carpet, vinyl, laminate and more. Radiant heat systems can be installed in other areas as well, such as the ceiling and walls.
When you are building a home, you can have the heating system installed on the concrete subfloor. This is the best time to install floor heating. You can also choose to do this when you are remodeling a room and plan to tear up the flooring.
How Much Does Radiant Floor Heating Cost?
The best time to install radiant floor heating is when the floor is already ripped out. If you have to tear up the flooring to install it, it can make this process a little more costly.
Radiant floor heating varies in price depending on the type that you use. According to Fixr, expect to pay between $10 to $16 per square foot for a hydronic system or $16 to $25 per square foot for an electric system. A heated-air system costs $14 to $20 per square foot.
How Much Does It Cost to Install in a Bathroom?
This the most common area of a home that people choose to install radiant heating in. Getting up in the middle of the night to use the restroom and having a nice warm floor waiting for you sounds so appealing. Because this is usually a smaller space, the average cost is around $600.
How Much Does a Whole-House Installation Cost?
If you are looking to switch to radiant heat in your home, it can be quite a hefty cost. In the long run, you may be happier with the results. On average, it costs about $18,000 to install radiant heating in your entire house. Costs will be higher if the installer has to rip up the floor in order to place it.
According to the U.S. Department of Energy, radiant floor heating is more efficient than other common systems, like forced-air or baseboard heating. Traditional HVAC systems have to push air through ducts, which results in some energy loss. Radiators have to be heated to a much higher temperature to disperse the same amount of heat.
Types of Radiant Heat
You have options when it comes to installing radiant heat in your home — air-heated, electric or hydronic. Here's some information about each type:
Air-Heated
With these systems, warm air is forced through tubes under your flooring. Typically, this air is solar-heated. So, in addition to the cost of installing the tube system, you'll also have to install solar panels.
Electric
Electric systems use cables that run underneath your flooring. You may need to pay more to have an electrician connect your system to power once installed. One of the many perks to having this in your home is that you may get up to 35 years of use out of the system.
Hydronic
This form of heat uses hot water. Like the air-heated option, a system of pipes or tubes is installed under the flooring of the room. These carry hot water heated by a boiler. This is generally considered the cheapest system to install and run. However, the number of temperature zones will make an impact on the cost. The larger the room size, the more zones you will need.
More Related Articles:
Pros and Cons of Radiant Floor Heating
Pros
Installation is easy, and you may be able to do it yourself.
It's a great alternative for people who suffer from allergies. There's no air blowing around, which means dust particles and other allergens aren't kicked up.
There's minimal maintenance involved with radiant floor heating. You don't have to change any filters or get regular tune-ups.
One of the many advantages of having this flooring installed is that it's silent.
Even amounts of heat come through the floor. With a traditional furnace, certain areas of the home can feel warmer than others.
Cons
It raises the flooring height of the room. If you are only doing it in one area of the home, there will be a slight difference in floor height between rooms.
To install these floors, you have to tear up the existing flooring. If you are looking to install these floors in a finished room, there isn't any way to do so without replacing the floor as well.
Radiant Heat Cost Per Month
Heating a small area such as a bathroom or laundry room with radiant heat is relatively affordable. You can expect to pay just $3 to $7 a month to heat a room this size. According to Contractor Magazine, installing radiant floor heating in your entire house could save you up to 30% or 40% on your monthly heating bills — though 12% is the average savings. Considering the average monthly cost to run a forced-air system in a 1,200-square-foot home is about $245, you could be looking at some serious savings.
Since we're all home now more than ever, being prepared for unexpected home repairs with a plan from HomeServe is important. Having a plan in place gives you peace of mind knowing that you can simply call our 24/7 repair hotline for covered breakdowns. See what plans are available in your neighborhood.