How to Install a Video Doorbell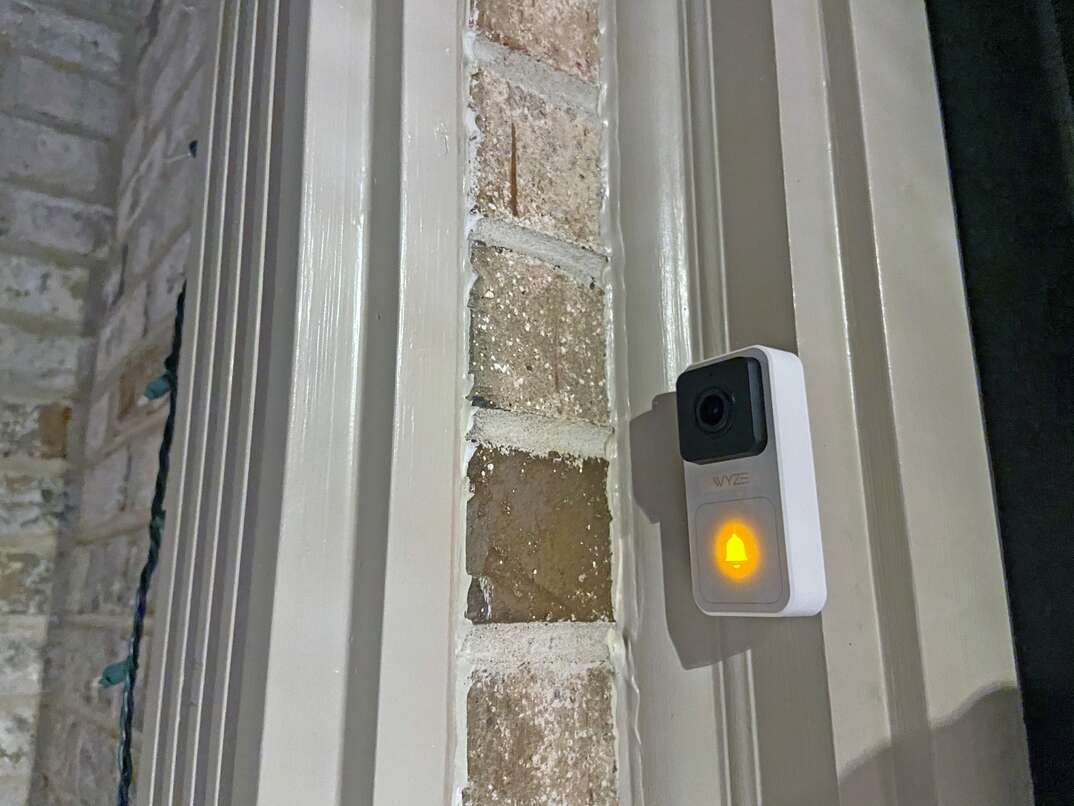 Installing a Video Doorbell at a Glance
Tools and Materials: Drill, screwdriver, level, magnetic strip, extra screws
Step 1: Decide on placement
Step 2: Mount bracket
Step 3: Connect to power
Step 4: Slide doorbell into bracket
Step 5: Install app, test connectivity and adjust settings
Home security is not something to take lightly. You want to know your home is safe while you're away and that you're safe while you're at home — especially now that we're all spending a lot more time in our houses.
This May Also Interest You: How Much Does It Cost to Install a Ring Doorbell?
There are tons of home security options, but one of the simplest is a video doorbell. The camera allows you to see who's at the door without opening it. Using your home's Wi-Fi, video doorbells combine security with smart home technology to give you added peace of mind. Here's how to install one yourself.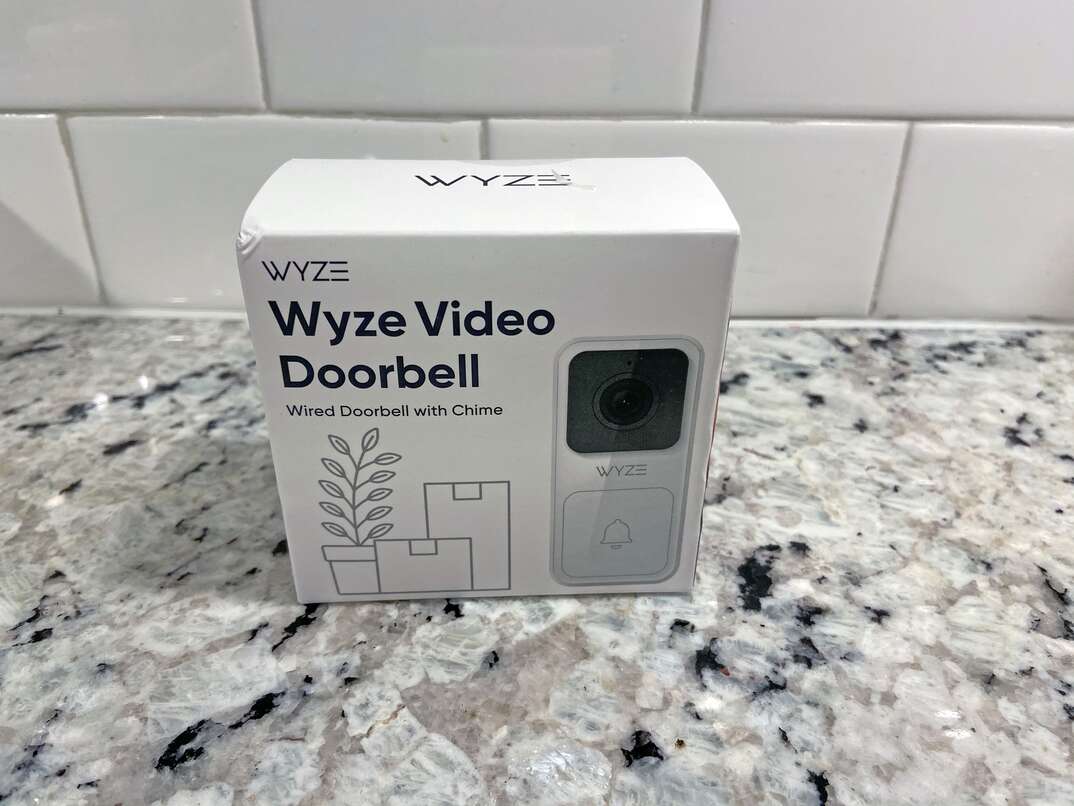 Why Should I Get a Video Doorbell?
A video doorbell adds an extra layer of security to your front door. Here are some additional benefits:
Having a visible security camera of any sort may deter someone from disturbing your home. In the case of package theft, break-in or vandalism, it can provide video evidence.
The system will notify you when you get a delivery. The video can serve as evidence in the case that a package never arrived or arrived damaged. You can also watch packages that are on your doorstep to know if anyone has tampered with them.
If your kids arrive before or leave after you, you can keep track of their whereabouts.
Depending on the placement, you may also be able to see and record what is happening in your yard, driveway or on the street.
You can see who is at your door before you answer it and speak to them without opening the door.
Some insurance companies will give a discount to homeowners who have security cameras or video doorbells.
What Tools Do I Need to Install a Video Doorbell?
Usually, your doorbell will come with the necessary hardware and a step-by-step tutorial, but you may need a few essentials:
Drill
Screwdriver
Level
Screws (in case you lose the ones that are provided)
Magnetic Strip
Do I Need an Electrician to Install a Video Doorbell?
Nope! These systems have evolved so much over the years and are more user-friendly than ever. They come with step-by-step instructions on how to mount them outside your home. This process is generally easy for anyone to do themselves.
Most are battery-powered. While you will need to charge the batteries from time to time, installation is simple. Other models are hardwired. Installation is still a DIY project, but it might require a little more technical knowledge.
Do I Need to Shut the Power Off When Installing?
It's not necessary to turn your power off in most cases. Most doorbell cameras have a rechargeable battery, so you won't be tapping into your home's electrical systems whatsoever. If you hardwire your video doorbell, you'll want to turn the power off just to be safe.
How to Install a Battery-Powered Unit
Manufacturers' instructions will differ, but here's a general guide to installing a battery-operated video doorbell:
1. Charge your doorbell and camera first, then download any app that is needed.
2. Decide on the placement. Make sure the camera has a good angle of a person standing outside the door. If the camera and doorbell are separate units, you can put the doorbell piece where a normal doorbell would hang.
3. Mount the bracket to the wall.
4. Slide the doorbell onto the bracket and secure it with a screw if provided. Keep in mind battery-powered systems are designed to slide on and off of the bracket for easy charging.
5. Some systems also have an attachment that sits inside your home to alert you with a chime when someone is at the door. Others just use an app on your phone to do the same thing.
6. The next step is to try out the settings and make sure everything is running properly. Some systems can even work with different smart home options, such as Alexa or Google Home.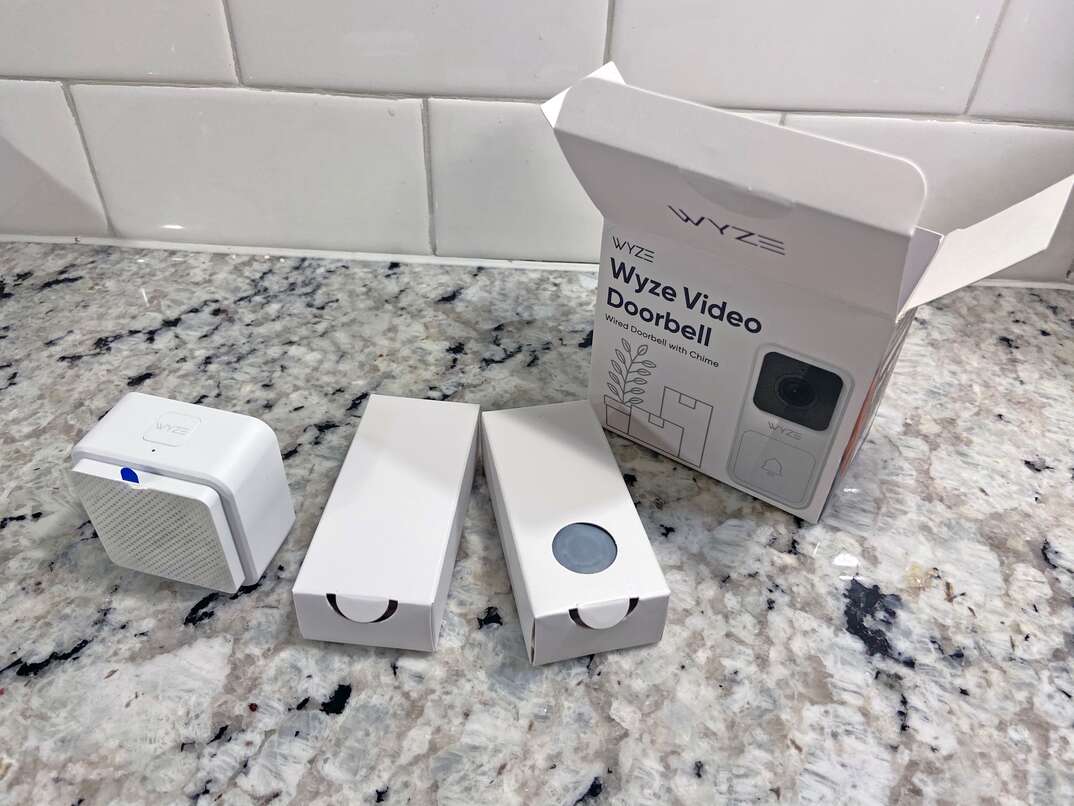 How to Install a Hardwired Unit
If you have an existing doorbell (or space and wiring for one), you can put a video doorbell in its place. This way, you'll never have to worry about a dead battery. If you choose a hardwired model, follow these steps to install it:
1. Shut off power to your doorbell.
2. Download and set up the app on your smartphone.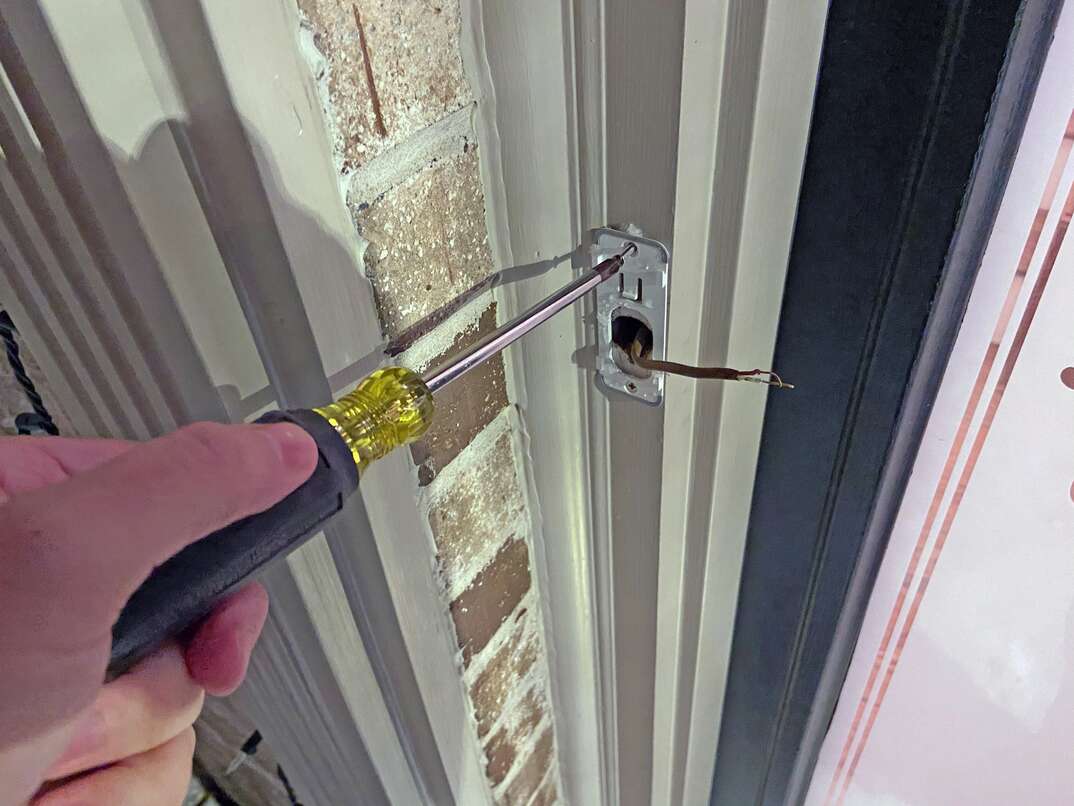 3. Mount the bracket onto the wall where you want the doorbell to sit. Use a level.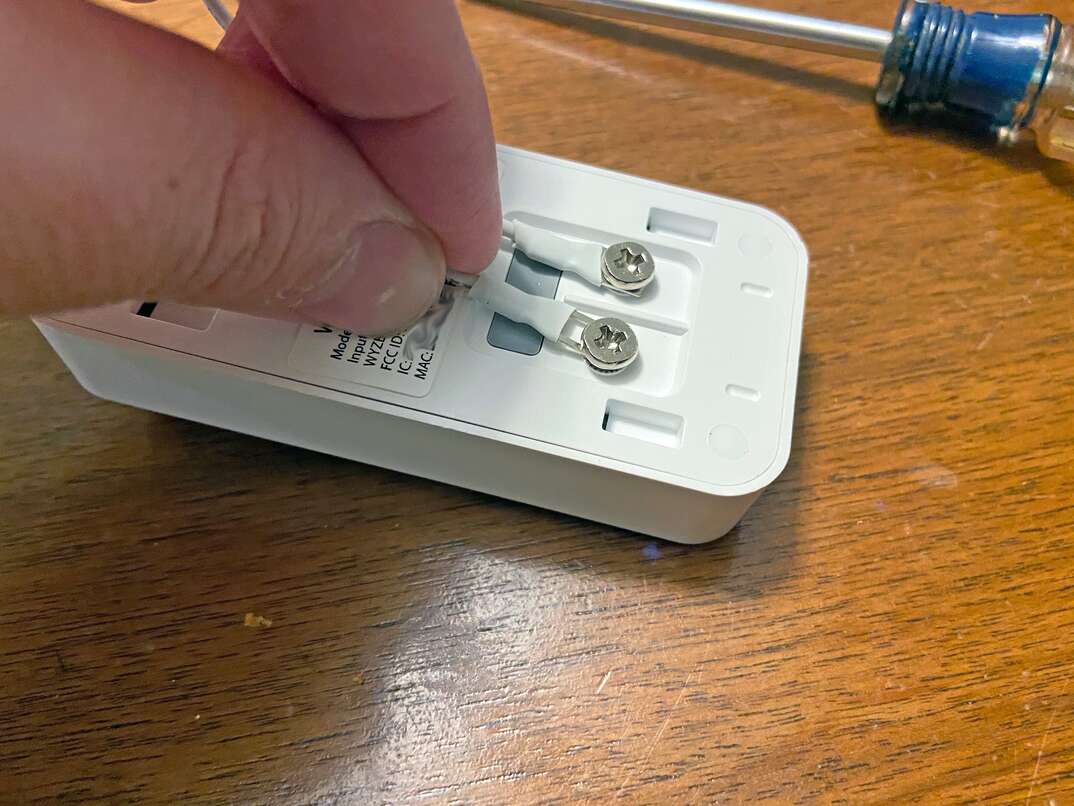 4. Attach the wires to the screws on the doorbell. Depending on the type of video doorbell you have, you may need to use the diode provided in the box. Some come with built-in diodes.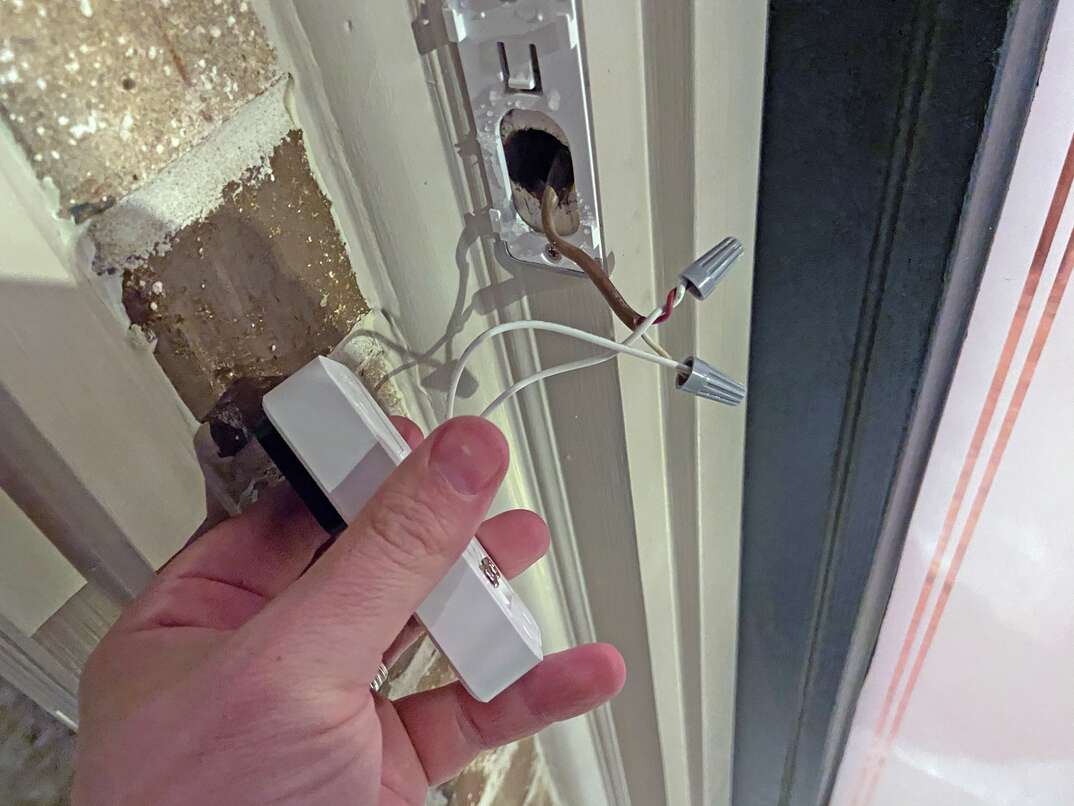 5. Place the doorbell onto the bracket and secure it with screws.
6. Turn the power back on to the doorbell. It should sound right away.
Options for Video Doorbells
Ring Doorbells aren't the only option these days. There are many video doorbells on the market, so do some research and find the option that will best fit your needs. You can choose from one of two types: a combined camera-and-doorbell unit or a two-piece version with a separate camera and doorbell.
Some popular brands include:
Ring or Ring Peephole
Toucan
Google Nest
Arlo
August
Maximus Answer DualCam
Eufy Security
Do I Need a Subscription to Use a Video Doorbell?
A lot of security technology requires a subscription with a monthly payment for usage, including some video doorbells. Depending on the brand, you may need a subscription to use certain smart features, like receiving notifications on your phone.
Not all doorbell cameras require a subscription. Here are a few:
Eufy Security Doorbell Camera
Uokier Video Doorbell
Campark Doorbell Camera
GEREE Video Doorbell
How Much Do Monthly Subscriptions Cost?
Most subscriptions cost about $3 per month or $30 per year. Some companies offer different levels of plans or have more involved options, so prices may vary.
More Related Articles:
Do Video Doorbells Always Record? Can They Save Recordings?
With most systems, you can choose whether to record all the time or only at certain times. Recordings may be a feature included in a monthly subscription.
There are usually limits to how long the camera records at one time — typically 30, 90 or 120 seconds. It will only store the recording for a set number of days. Usually, recordings expire after 15, 30 or 60 days. If you want to keep recordings for longer, you can speak with the company directly to see if they offer other storage options.
How Much Does a Video Doorbell Cost?
Most video doorbells cost between $50 and $350. You can buy them at most stores that sell home products and electronics, like Lowe's, The Home Depot, Target, Walmart, Best Buy and others. The cheapest option isn't always a worst option, but you do get what you pay for. A cheaper doorbell may require a monthly subscription to use all of its functionality, for instance. That also doesn't mean you have to go for an expensive one, either; choose based on the doorbell that has the features you want.
Can I Get Help Installing My Video Doorbell?
If you just don't want to mess with installing a video doorbell yourself, you can opt to have someone else do it for you. A handyman should be able to help with this task. Depending on where you purchased it, the company or store may offer installation services for an added cost. The Geek Squad at Best Buy will do this service for a fee.
Since we're all home now more than ever, being prepared for unexpected home repairs with a plan from HomeServe is important. Having a plan in place gives you peace of mind knowing that you can simply call our 24/7 repair hotline for covered breakdowns. See what plans are available in your neighborhood.