Is a Smart Garage Door Opener a Wise Investment?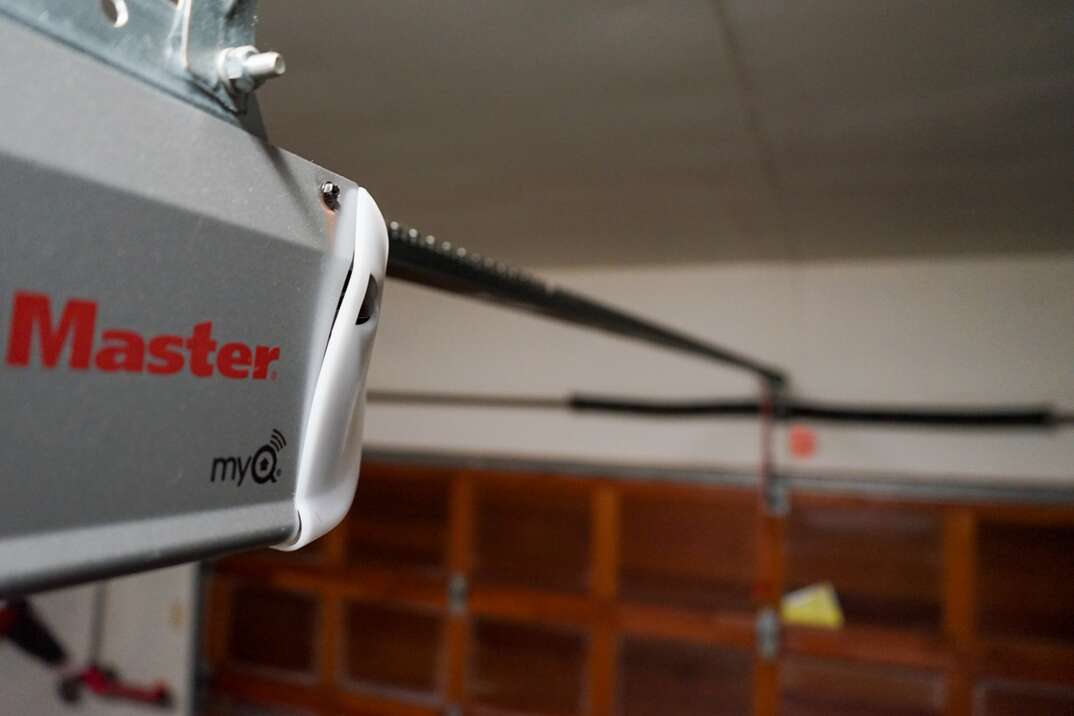 Remote-control, power-operated garage doors are a standard feature in most households today. The simplicity of adding the power and remote on-and-off switches made this among the first steps in home automation and convenience for people from all walks of life. Making garage door openers "smart" is yet another level of safety and convenience more and more consumers are now adopting.
This May Also Interest You: How to Program a Garage-Door Opener: A Step-by-Step Guide
Read on to learn all about how a smart garage door opener works, what goes into installation, the different types and features available, what you need to consider before purchasing one and how to set about your installation project.
What Is a 'Smart' Garage Door Opener?
We look at smart appliances and devices today as products that communicate with us and allow remote control beyond our line of sight. The remote control is a simple form of convenience that has been integrated into our lives with all things electronic. The "smart" evolution of these devices is their ability to communicate even at a basic level with other devices and, ultimately, us.
Smart garage door openers can be remotely controlled over vast distances, and give us feedback about the doors being open, closed, locked and unlocked, all through our smartphones. For example, you can use your phone to check the status of your garage door in Dallas while you're in New York. And you can close it, open it, or lock and unlock it at will. The feedback and control are at your fingertips through any number of devices you choose.
What Parts and Accessories Are Required?
The good news is that smart garage door systems are readily available for retrofit to your existing garage door. If your current garage door doesn't have power, you can find smart power drive systems that will include everything you need.
If your garage door already has a drive mechanism, you're close to the finish line. Your system upgrade to "smart" needs a Bluetooth or Wi-Fi connection. So the smart system you buy will have sensors and emitters, and possibly a hub or network interface, to open the lines of communication and control.
Some things to consider when choosing a smart garage door system are:
Your budget
Access
Networking devices
Security systems
Home automation system integration
Alexa integration
Alexa has been readily adopted by most households and is often a starting point for smart-device integration. So it's a no-brainer for consumers to look for smart garage door opener products that work with Alexa. Among Alexa-compatible smart opener brands are:
Tailwind iQ3
Nexx Garage
Garadget
Genie's Aladdin Connect
Gogogate 2
Does My Smart Garage Door Opener Have to Work With Alexa?
Of course not. Some of the highest consumer ratings come with brands that use other apps and connection channels to make the magic happen. These brands include:
Chamberlain's LiftMaster myQ
GarageMate
Roost Smart Garage Door Sensor
How Is a New Garage Door Opener Installed?
Replacing, upgrading or new installations all follow the same pattern. Start with the weight of your garage doors. The weight of the door being opened will determine the correct horsepower motor for your needs. Thankfully there are best practices you can find online and in your local hardware stores to help you match an opener to your garage door.
It never hurts to consult with your local garage door professionals, who are in the business of saving you time, hassle and skin. Professional installations are not as expensive as you might think. On average you'll be in the ballpark of $500, including the price of the opener system.
Assuming the manually operated garage door hardware is in place, the drive mechanism installation will likely necessitate:
Electricity for the motor
Electricity for sensors and controls
Gaging the placement of the drive system
Mounting and connecting hardware installation
Installation of sensors and controls
Setting closed and open positions of the garage door
More Related Articles:
Can I Install a 'Smart' Garage Door Opener Myself?
Many do-it-yourselfers do this over a day or two depending on what they're starting with or upgrading to. The Chamberlain myQ is popular because it has very simple setup requirements and connects to your home Wi-Fi network through a hub. A simple app for your smartphone gives you control as well as feedback on the status of the door being open or closed. Expect to pay about $40 for myQ.
We suggest having some tools available, such as:
A powered garage door
Clamps
A cordless drill/driver
A hacksaw
A tape measure
A wrench set
A ladder
If you're connecting to your home Wi-Fi network you will also need your network ID and password. The installation will take a little longer for you, as you'll be installing the various sensors and network pieces in addition to the regular garage door mechanisms.
What App Do You Need for a 'Smart' Opener?
The best app for your smart opener is the one offered by the manufacturer. These are typically free for download and are available for Android as well as iOS. This brings the maximum convenience to you, as you can use both smartphones and tablets.
But That's Not All!
With a little more investment comes some very beneficial features, like video and battery backup. Battery backup is a huge, often overlooked feature to add to your smart garage opener. Everyone experiences power outages, after all — and their timing often seems perilously perfect. The same bad weather that takes out the power to your home often brings damaging winds and hail, and you arrive home only to find you can't enter the garage to shelter yourself and your vehicle. Here's where the battery backup option shines by giving you access and control regardless of the power outage.
Video cameras are standard in most entryways, and this includes garage doors. With the ability to control garage doors remotely also comes the ability to view what's happening even when you're away. Feature-rich systems can alert you to the garage door opening and closing, and show you everything within view. Giving you real-time updates, control and peace of mind.
Since we're all home now more than ever, being prepared for unexpected home repairs with a plan from HomeServe is important. Having a plan in place gives you the peace of mind knowing that you can simply call our 24/7 repair hotline for covered breakdowns. See what plans are available in your neighborhood.