DIY Central Air Conditioning checkup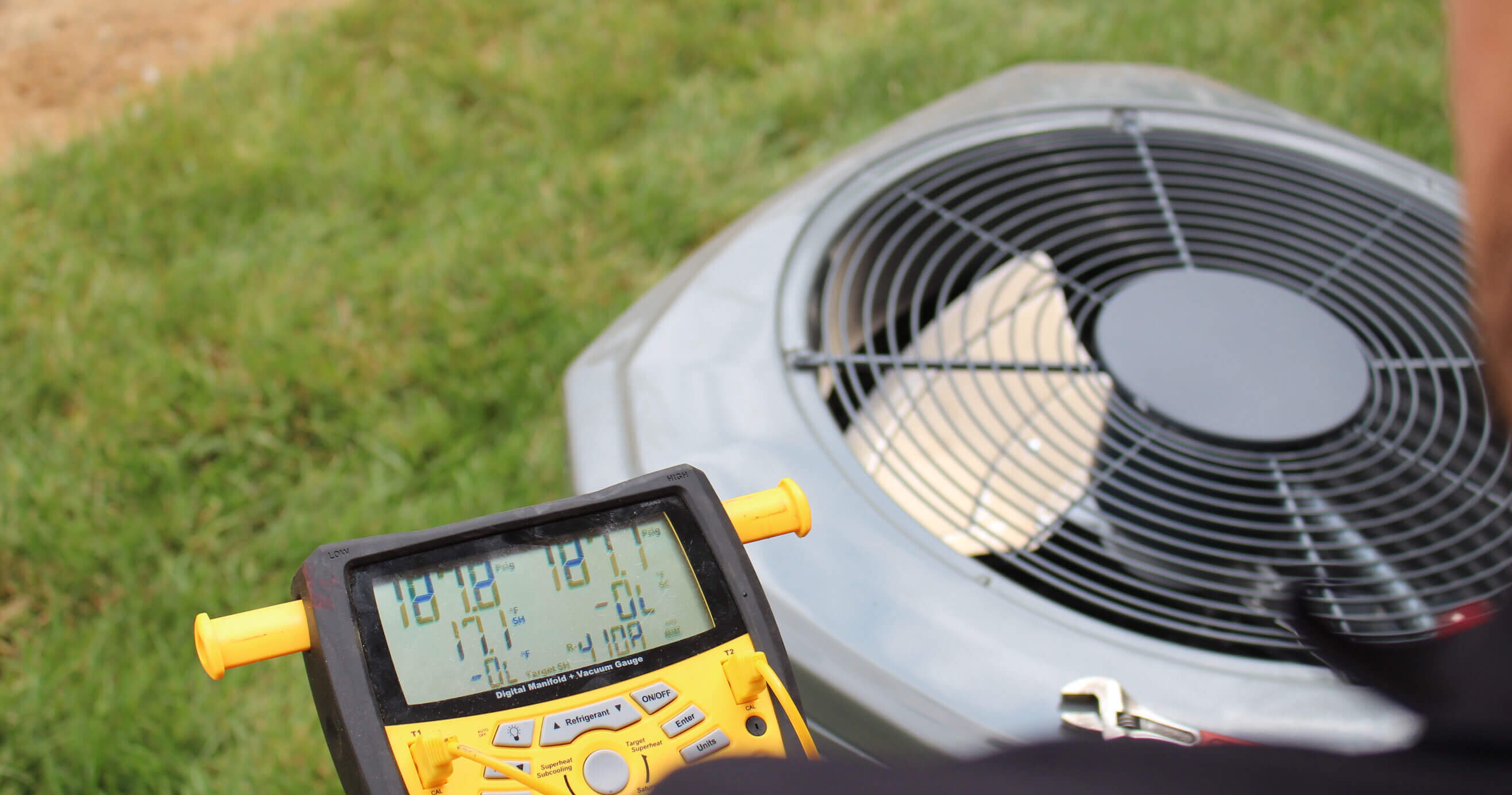 Your central heating system has been pumping out the heat all winter, keeping you and yours warm and toasty. Now, your central air conditioning will have a lot of work to to keep you cool in the summer. Here are some tune-up tips that will get your central A/C system purring again so that you can enjoy its benefits all summer long.
Clean or change the air filter
Dirty filters disrupt airflow, making your central air conditioning system inefficient, and costing you money. Not only that, they can also promote mold growth, aggravate allergies, and lower the air quality in your home. A clean air filter can also improve your central A/C efficiency by as much as 15%!
Check the filter to see if it is clean. If not, wash it if it is reusable, or replace it if it is disposable. If you need to head out to the hardware store to buy a new one, why not pick up two or three? You won't have to make the drive next time.
Clear the area near your outdoor unit
Make sure the outdoor unit has enough space. Trim away any vegetation that may have grown too close to the unit. Debris in the form of cut grass, leaves and insects may have found their way into the outdoor coil, so carefully remove this as well.
Take it for a spin
If everything looks good so far, open up any vents and switch on your air conditioning. Things to look (and listen) for include: inconsistent air flow, burning or smoky odors, water dripping or leaking, and any sounds to indicate that the system isn't running smoothly. If you encounter anything alarming, shut off the system immediately and give your central A/C repair tech a call.
Check for drafty areas
Drafty houses aren't just a concern in the winter months! To give your central air conditioner the best chance of running efficiently, make sure you check your house for areas that are poorly insulated.
Leaks tend to be found around windows and doors where the seals have worn out over the years. You can fix these easily with new weather-stripping materials, which are available from any hardware store. Attics, fireplaces, and chimneys are also trouble spots, so consider investing in some draft-proofing materials for these areas as well.
Invest in a programmable thermostat
A programmable thermostat is a worthy investment because it lets you set your home's temperature to a different level when you're not around. You can save a substantial amount of money with every degree you raise your thermostat in the summer, so it's definitely something worth thinking about. You can even get smart thermostats that you can control through an app on your smartphone—this is ideal if you don't have a set daily routine.
Have the system checked every year
The spring is a great time to have your annual central air conditioning system tune-up. A technician will come out to check belts and filters, replacing them if required. The technician should also oil the system's moving parts inspect the wiring, and check refrigerant levels.
Before the technician arrives, check if the unit is cooling correctly. If not, make a note of the issues to help out the technician.
For more ways to maintain you central air conditioning, check out this list from the Alliance to Save Energy.
HomeServe does more than provide great advice to homeowners – we provide great repair plans, too! Visit our website to learn about the HomeServe repair plans available in your area.