How Much Do UV Lights Cost for HVAC Systems?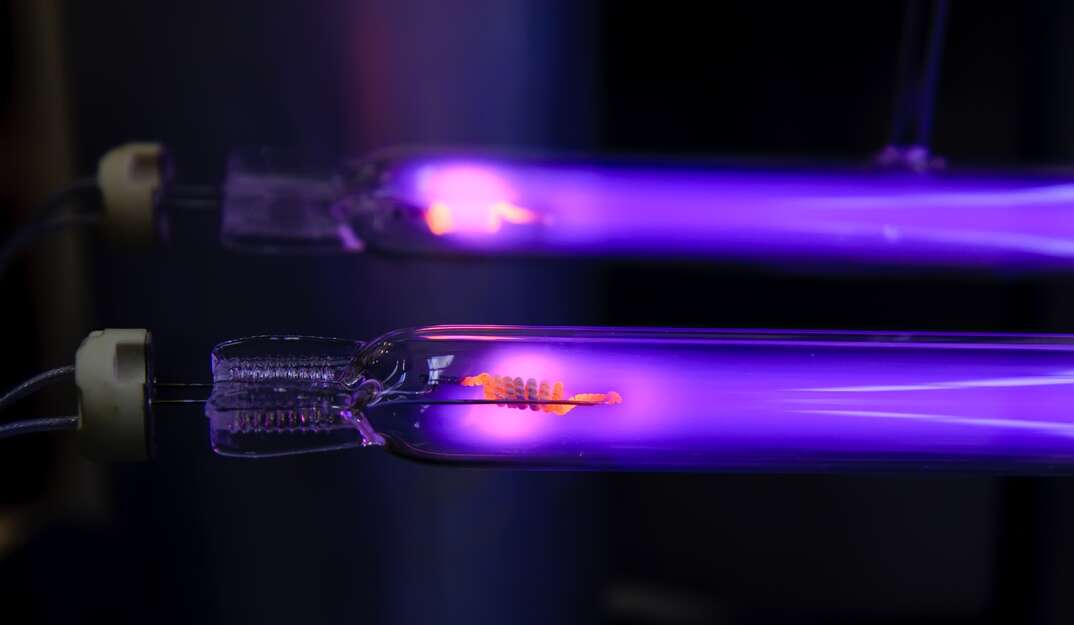 HVAC UV Light Costs at a Glance
Coil-sanitizing lights: $60-$300
Coil light installation: $100-$300
Air-sanitizing lights: $80-$400
Air light installation: $150-$300
Now more than ever, we're all trying to avoid viruses and bacteria in the air around us. Installing a UV light as a sanitizer in your home HVAC units may be another way to protect you and your family. But is it worth the cost?
This May Also Interest You: Do You Need a Zoned HVAC System?
Read on for everything you need to know about installing UV lights in your HVAC system, including how much you can expect to pay.
What Are UV Lights for HVAC?
Most often you'll see ultraviolet light used in places like salons, spas and hospitals to kill bacteria and protect against mold growth. Installing UV lights in home HVAC units has the same effect.
Do HVAC UV Lights Really Work?
UV lights have been proven to kill mold. The lights are usually installed near the coils of the system to keep mold from growing there, ultimately improving airflow and efficiency. They can also reduce allergies and eliminate some odors. To ensure UV lights are effective you'll still need to do routine maintenance to your HVAC system. Change your air filters every three months, or more often if you have pets.
UVC lights, which are the shortest wavelength UV lights, have been proven to prevent the spread of infectious diseases. Installing them in your HVAC units can mitigate the spread of pathogens through the air.
Are UV Lights Effective Against COVID-19?
According to the FDA, UVC light may be effective in inactivating the SARS-CoV-2 virus, which causes COVID-19. However, more research is needed to determine what level and duration of UVC light exposure is needed to fully inactivate the virus.
Types of UV Lights
Not all UV light systems are meant to prevent the spread of disease. It's important to know the difference between the two types that can be installed in residential HVAC units:
Coil Sterilization
This is the most common type. Coil systems are installed inside of your return air duct and are meant to keep mold from building up on the evaporator coil. The purpose of coil sterilization is to keep your coils clean to improve air quality and increase efficiency. Coil-sterilizing lights run 24/7.
Air Sterilization
This option is also installed in the return air duct and is meant to disinfect moving air while your heating or cooling system is running. This system uses UVC light to prevent the spread of pathogens. It can also prevent mold from building up on the coil.
More Related Articles:
How Much Does It Cost to Install UV Lights in Your HVAC Unit?
You'll likely want a professional technician to install UV lights in your HVAC unit. They can determine what position will maximize the effectiveness of the UV lights.
Coil-sanitizing lights are the cheaper option. Expect to pay $60 to $300 for the lights and $100 to $300 for professional installation.
Air-sanitizing lights cost between $80 and $400. Add $150 to $300 for installation.
Since we're all home now more than ever, being prepared for unexpected home repairs with a plan from HomeServe is important. Having a plan in place gives you the peace of mind knowing that you can simply call our 24/7 repair hotline for covered breakdowns. See what plans are available in your neighborhood.