How Much Do Thermostats Cost to Replace or Install?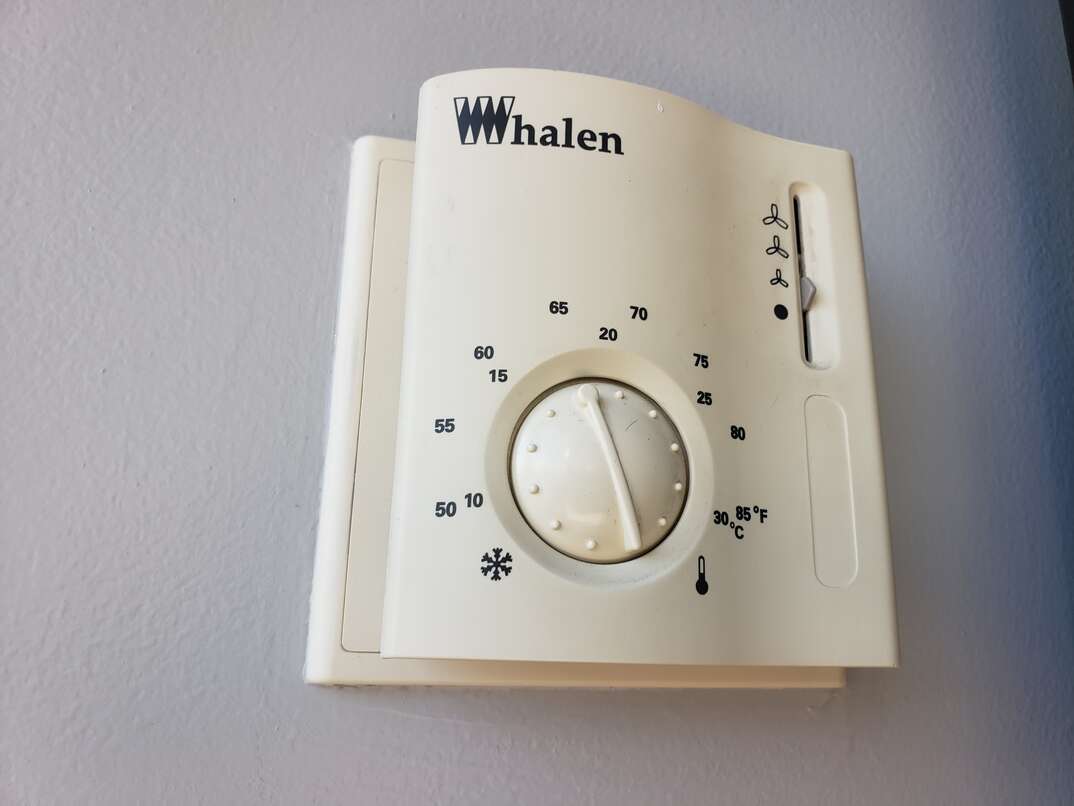 Thermostat Replacement Costs at a Glance
Mechanical or manual thermostat: $15-$35
Non-programmable electronic: $20-$50
Programmable electronic: $20-$150
Smart: $200-$300
Per-hour labor cost: $65-$85
Typical installation time: Two hours
Your thermostat plays a key role in keeping you and your family comfortable in your home. And just like any other system in your home, your thermostat will need to be replaced at some point — so not only will you want to have money in the budget for a new thermostat, but you need to know when it's time to do so and what types of thermostats are available.
This May Also Interest You: The Easiest Way to Install a Thermostat
Read on to learn all about the signs that you may need a new thermostat, how much you can expect to pay for a replacement as well as how much it'll cost for installation.
Signs You Need to Replace Your Thermostat
Before seeking thermostat repairs, you should consider whether that's worth the money versus replacing the unit altogether. Replacing your thermostat will cost more, but it may make more sense in the long term. If you're repeatedly having to pay for repairs, making an investment in the form of a replacement could save you money.
Common scenarios in which you may need a new thermostat:
Your thermostat is more than 10 years old. Most experts recommend replacing your thermostat every decade. The more extreme the climate you live in, the more frequently you may need to do this — the colder the climate, the harder your thermostat must work.
The heating or cooling system won't turn off or on.
The temperature reading is incorrect. Obviously, this is one of the primary purposes of your thermostat. If the reading is incorrect, it can lead to too much warm air entering rooms or not enough.
Your home's temperature fluctuates.
Your energy bill is spiking.
Figuring out when it's time to replace your thermostat can be tricky. You don't want to replace it if it can be repaired — or to have it fixed only for it to fail again in a short time later. If you're unsure how to proceed, you may want to have a professional take a look at your thermostat and give you an expert opinion.
What Factors Into the Cost to Repair or Replace a Thermostat?
If you do choose to replace your thermostat, there are several factors in determining how much it'll cost — the biggest being labor. You could offset this expense by replacing the unit yourself, but the process can be quite complicated, especially if you're inexperienced.
The complexity of the job and, as a result, how long it takes will determine how much you pay for labor. Thermostat work commonly includes repair or replacement of faulty wiring, cutting into walls, repairing a circuit or changing the location of the unit.
The type of thermostat you select could also impact labor costs. Smart thermostats that communicate with heating, ventilation and air conditioning units sometimes require additional wiring to connect, which may take more time and run up labor charges.
How Much Does It Cost to Install a Thermostat?
Fortunately, thermostat units are relatively inexpensive. You can pay as little as $15 for a mechanical or manual unit.
However, in this technologically advanced age, many homeowners are opting for smart thermostats, which can be directly connected to your smartphone via an app — allowing you to control the temperature of your home through your phone. These units can cost as much as several hundred dollars.
Here are some of the price estimates depending on the unit you choose:
Mechanical or manual, $15-$35
Non-programmable electronic, $20-$50
Programmable electronic, $20-$150
Smart, $200-$300
Most electricians can install or replace the thermostat in a house, apartment or business in two hours or less at a rate of $65-$85 per hour — for a total labor cost of less than $170. Whether you opt for a modern digital model or a simple manual one, the installation costs will not vary significantly on a per-hour basis; it's still an electrical job no matter which type you choose.
If you're in need of multiple units, you should obviously expect to pay more. Although the overall charge may be higher, the per-unit rate will almost always be considerably lower if a contractor only needs to make one trip to your home.
Just like every other component of your home, your thermostat can malfunction or be damaged. Being prepared with a home repair plan from HomeServe could help you avoid prevent costly repairs. When you have a plan and a covered issue arises, simply call the 24/7 repair hotline and a local contractor will be sent to your home. See what plans from HomeServe are available in your neighborhood.