New Year's Resolutions for Your Home
My biggest new year's resolution for 2019 is to do some major home improvement...all by myself. (My motto: a new year = a new organized, updated home.) So, it is no wonder that my 2019 goals include getting my house in order. Cleaning up. Organizing. Decluttering. Renovating. Redecorating. And all on a budget. A big part of this new year's resolution will include constant streaming of HGTV and binge watching every episode of Design on a Dime and Fixer Upper - for design and remodeling inspiration.
If I'm successful this year, I'll be saying goodbye to the dated, 1970s wood paneling in my family room. Adios to the floral wallpaper and blue toilet in my master bathroom. And ciao bella to the overstuffed, gold suede living room couch (which I think I bought from a mid-90s Pottery Barn catalog.) Yep, new year means out with the old and in with the new. I'll be trading this all in for new, budget-friendly renovations and Joanna Gaines-inspired new home décor – without breaking the bank and maybe even saving some money along the way.
To help you get started on your 2019 DIY home improvements, check out our advice for a new year, new home.
After spending too much at the holidays, the new year means time to save money and balance your budget. Here are some apps that may help:
7 Apps You Need If You Are Bad With Money
Nothing feels better than decluttering your closet in the new year. Check out these 8 closet organization hacks that can literally change your life:
Ideas for Organizing Your Closet and Storage Ideas
A bathroom doesn't just have to be functional. A few DIY tricks can help it feel like a spa. Check out these 10 bathroom décor and remodel ideas:
10 Ways to Win at Decorating Your Bathroom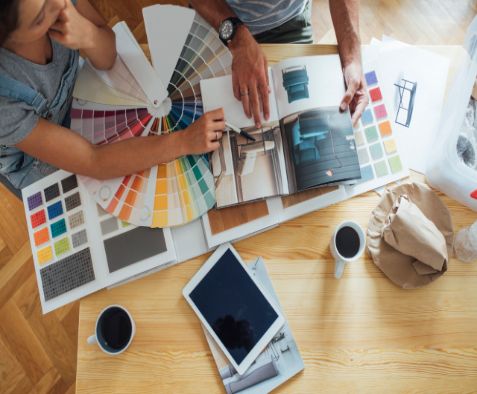 What better time than 2019 to complete some home improvements on a budget. Check out our 10 awesome ideas:
Home Improvement Ideas on a Budget
Another great way to start off the new year is to be prepared for any future, unexpected home repairs. See how plans from HomeServe can help with the costs of covered home repairs.