HomeServe Cares Foundation Helps Mom-to-be in Need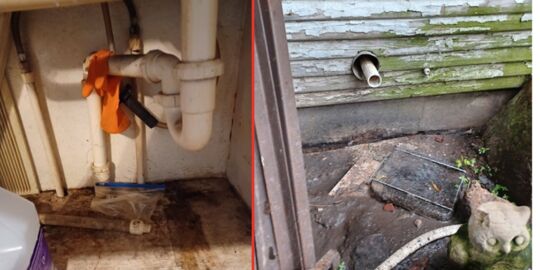 TULSA, Okla. - June 9, 2022 – Katy P. of Tulsa, Oklahoma, has gone through a lot in the last six months – eight months, really. Late last year, she learned she was pregnant, due to welcome her new baby in the summer of 2022. Not long after learning this news, her father passed away of liver cancer.
Life was changing for Katy. A new baby on the way. Adjusting to life without her dad in it. Moving into his home and taking on the challenges that came along with all of it. Katy's new normal, she'd soon learn, brought with it unwanted and unneeded stress.
Katy's dad was a very handy man. To her, it seemed like he was always able to rig a solution – temporary or otherwise - to just about any problem in his house.
A few years ago, Katy's dad couldn't get the kitchen sink to drain. The long drain pipe causing the issue ran down the wall and under several feet of concrete slab. The problem, he discovered, was too complex to properly fix and too expensive on his fixed income to have someone else do it. So, he rigged the sink to simply drain outside into the backyard. The solution worked well enough for him.
"One thing about my dad was that no matter what, he always figured things out," Katy told us.
"I just want you to know that the HomeServe Cares Foundation is changing peoples' lives. It makes me emotional to think about what I would be dealing with if you weren't there for me."
Fast forward to May 2022 when a nurse from the Tulsa Health Department came to visit Katy for a routine pregnancy checkup. She was now nearly eight months pregnant and shared her concerns with the nurse about there being lead paint in the house. The nurse understood Katy's concerns and connected her to a city offered service that would remove all traces of the lead paint free-of-charge. What's more, they'd be able to get it done before her baby arrived.
While visiting Katy, the nurse took a closer look inside and outside the house, and noticed how the kitchen sink drain had been modified to empty into the backyard. She explained to Katy that situation violated city code and would need to be fixed before the lead paint removal project could start.
Katy was panicked. There was no way she could afford a repair like that, let alone the stress of finding someone to do it. But that day, Katy was in luck.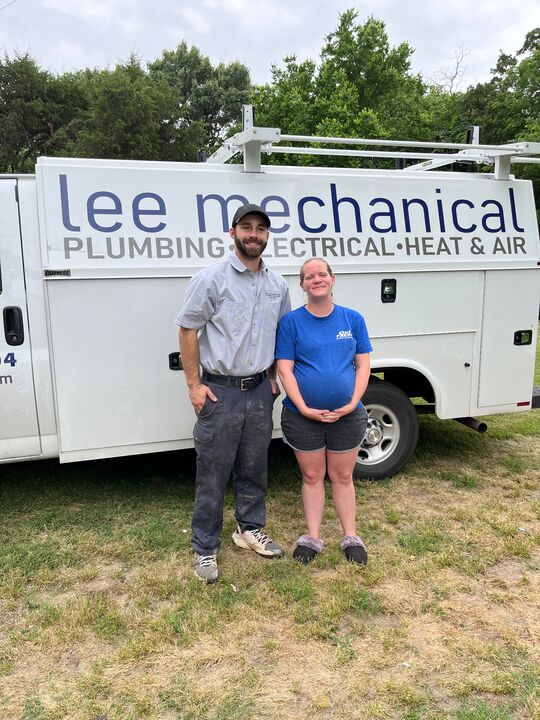 The Health Department nurse told Katy about a HomeServe Cares Foundation program, made available as part of HomeServe's Service Line Warranty (SLW) Program with the City of Tulsa, and encouraged her to fill out an online application for assistance. Katy's application was quickly reviewed and approved by the Foundation, who worked with Lee Mechanical, a local SLW contractor, to get the kitchen sink drain up to code and in working order.
"HomeServe has been a blessing, and I thank the HomeServe Cares Foundation intensely – I don't think other people have any idea how life-changing it is," Katy said. "I'm eight months pregnant and this was causing me an immense amount of stress. Now, the home will be up to code, and the city provided service will be able to remove all traces of lead paint. I couldn't ask for anything else."
When all was said and done and because of the extensive nature of the repair, Katy's kitchen sink and drain repairs totaled about $4,300. The kitchen drain line was reconnected with new drain piping installed under the slab and tied into the main drainage piping that ties into the city sewer system. More importantly, Katy's baby will be born into a functional and safe home.
"I just want you to know that the HomeServe Cares Foundation is changing peoples' lives," said Katy. "It makes me emotional to think about what I would be dealing with if you weren't there for me. I truly cannot thank you enough for what you've done for my growing family."